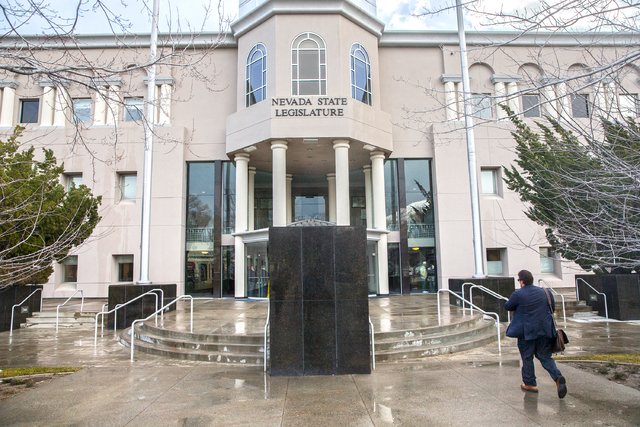 CARSON CITY — Nevada lawmakers passed one bill Monday, authorizing funding to pay for the 2017 session.
Senate Bill 1 authorizes $15 million for the 120-day session that ends at midnight June 5.
The funding bill is always the first to be approved by both houses to pay the bills, including staff and lawmakers.
It passed both chambers unanimously.
RELATED
Nevada Legislature opens 4-month lawmaking session
3 things to watch for on Legislative Session Day 1