2 Nevada Democrats will not run for re-election in 2018
November 29, 2017 - 4:28 pm
Updated November 29, 2017 - 7:53 pm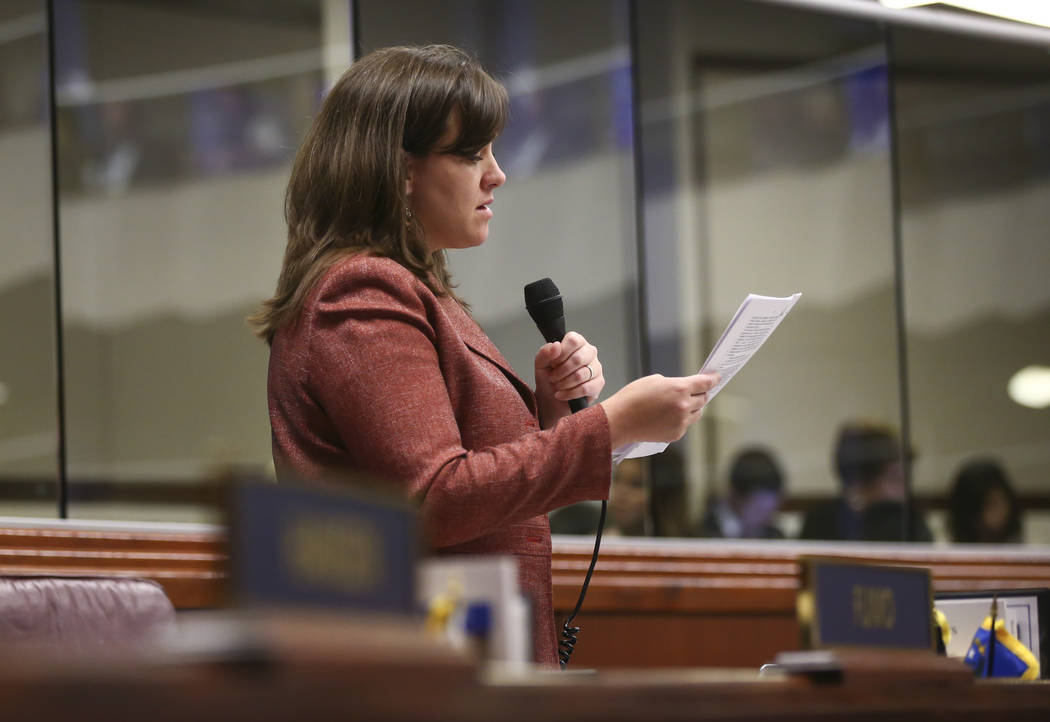 Two Democratic assemblywomen will not run for re-election in 2018.
That means at least eight seats — nearly one-fifth of the lower Legislative chamber — with no incumbent in the 2018 elections, including two members of party leadership.
Speaker Jason Frierson announced the decision by Assemblywoman Irene Bustamante Adams, D-Las Vegas, who was speaker pro tempore this past legislative session, on Wednesday.
"Assemblywoman Irene Bustamante Adams has been a friend and colleague ever since we both first ran for the Assembly nearly a decade ago," Frierson, D-Las Vegas, said in a statement. "I am thankful for her friendship and her selflessness, and while I am sad she is not running for re-election, she has truly left a legacy of leadership, service, and sensitivity to the business community from which we can all learn. Our caucus has always maintained the stance that family and career come first, and we support Irene in her continued contributions in Nevada for years to come."
The Nevada Assembly Democratic Caucus also confirmed Wednesday that two-term Reno Assemblywoman Amber Joiner will not run next year.
Bustamante Adams was first elected in 2010 to Assembly District 42. She previously worked for MGM Grand Resorts International for 18 years before starting her own business.
Joiner was appointed to the Assembly District 24 seat in 2014 and kept the seat in the 2016 election. Before serving on the Assembly, she worked as a legislative aide, a lobbyist and deputy director of the Nevada Health and Human Services Department.
Contact Colton Lochhead at clochhead@reviewjournal.com or 702-383-4638. Follow @ColtonLochhead on Twitter.