Another legislative session? Well, isn't that special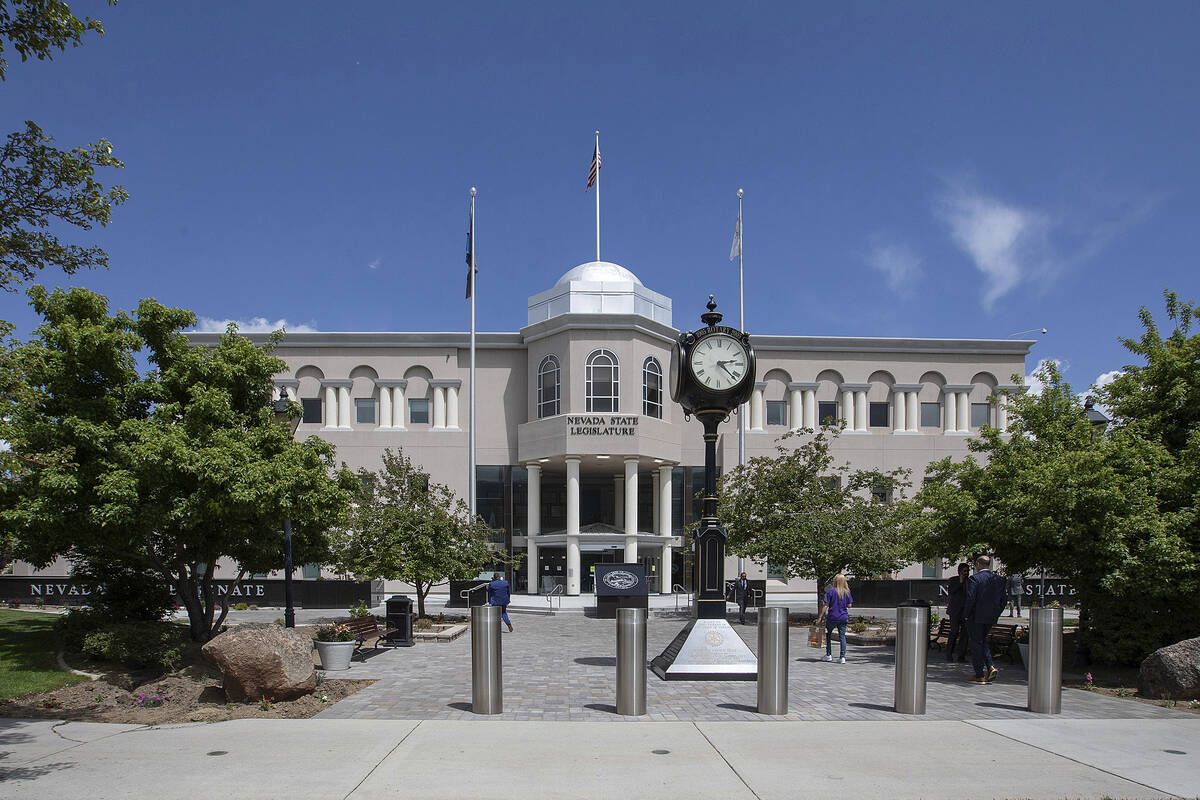 CARSON CITY — We're not trying to jinx anything, as the 2023 Legislature winds down toward its scheduled end at midnight Monday, but if lawmakers and the governor don't finish their work on time, what happens?
First, let's consider why there might be a special session, which would be the 33rd in Nevada history: We've reached the point where negotiations are occurring behind closed doors, with lawmakers traipsing back and forth across the capital courtyard to the governor's office.
Still to be resolved is Gov. Joe Lombardo's veto of a big budget bill, a pending two-thirds vote on the capital projects budget, a dispute over school choice programs and myriad policy bills, including medical malpractice caps. Oh, did we mention a $380 million subsidy for an A's stadium and a $4 billion deal for a pair of Hollywood production studios in Las Vegas?
So yes, a special session is a real possibility.
If history is any guide, there's a few ways this can go:
No special: In the 12 biennial sessions that have taken place since the 120-day limit was adopted by voters in 1998, there have been seven sessions that ended without need of a special session afterwards. There hasn't been an immediate post-session special since 2013, in fact.
But in five of those 12 sessions, at least one special session has been held immediately after the regular session. They can be divided into two groups:
Cleanup session: Most special sessions that occur after a regular session are brief, held to finish a handful of items that didn't get finished by the constitutional deadline of midnight on the 120th day. They range from one day (2005, 2007, 2013) to two days (2001). Some only lasted a matter of hours.
Doomsday scenario: In 2003, however, Republicans in the Assembly ended up in a standoff over a proposal to raise taxes to fund education and withheld the votes necessary to pass the K-12 education budget. An initial special session was called by Gov. Kenny Guinn, which lasted for 10 days but adjourned without resolving the issue.
A second special session was called in late June, and it ran for 28 days, rolling over the start of the new state fiscal year on July 1. Guinn sued the Legislature to force lawmakers to pass the education budget and the taxes to support it, and the Nevada Supreme Court — in a since-overturned ruling — said lawmakers could pass taxes without the constitutionally required two-thirds supermajority.
But after plenty of wrangling, a single Republican — the late John Marvel of Battle Mountain — switched his vote to yes, and the tax plan passed with the bare two-thirds supermajority.
The standoff led then-Congressman Jim Gibbons to spearhead a constitutional amendment approved by voters in 2004 and 2006 that requires the education budget to be passed before any other budget bill.
Other special sessions: With the 12 post-session special sessions, there have been another 11 special sessions held since 1999 to address various issues. Most are short — between one and seven days. But a couple have gone longer: In 2004, a special session called to deal with the impeachment and trial of then Controller Kathy Augustine lasted for 24 days. And the first COVID-era special session in 2020 — called to deal with the pandemic — lasted for 12 days.
In the past few days, several key lobbyists have opined that things will get done before the Monday deadline, and no special session will be necessary. That will require bridging some significant differences between the Legislature and the governor, and a lot of overtime hours in the Legislative Building.
Contact Steve Sebelius at SSebelius@reviewjournal.com or 702-383-0253. Follow @SteveSebelius on Twitter.