A's ballpark plan goes to special session at Nevada Legislature
Updated June 6, 2023 - 11:58 pm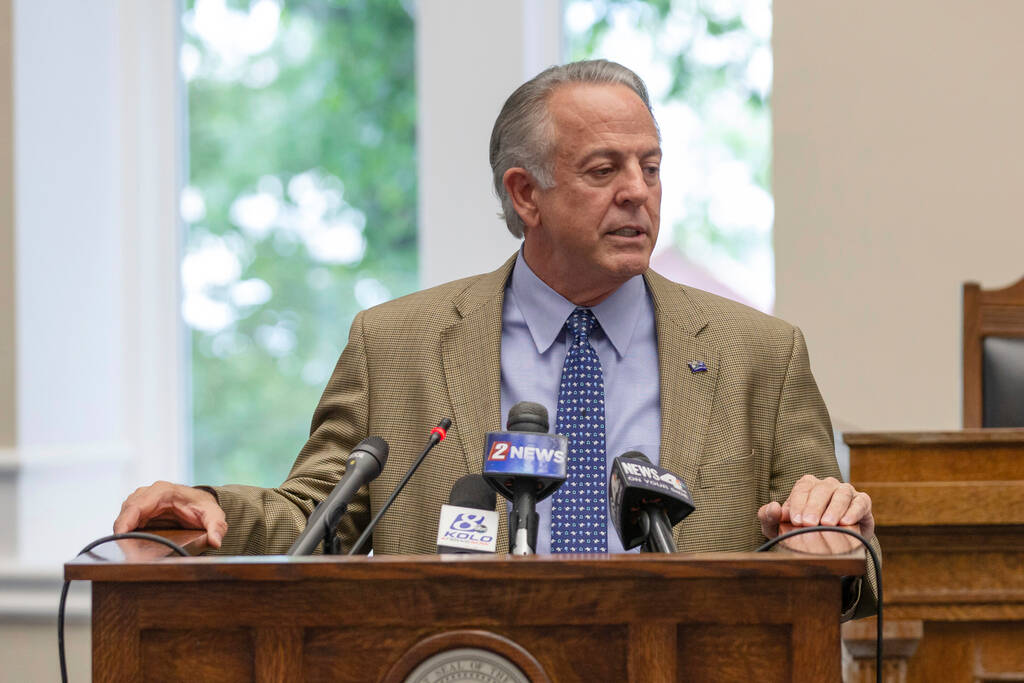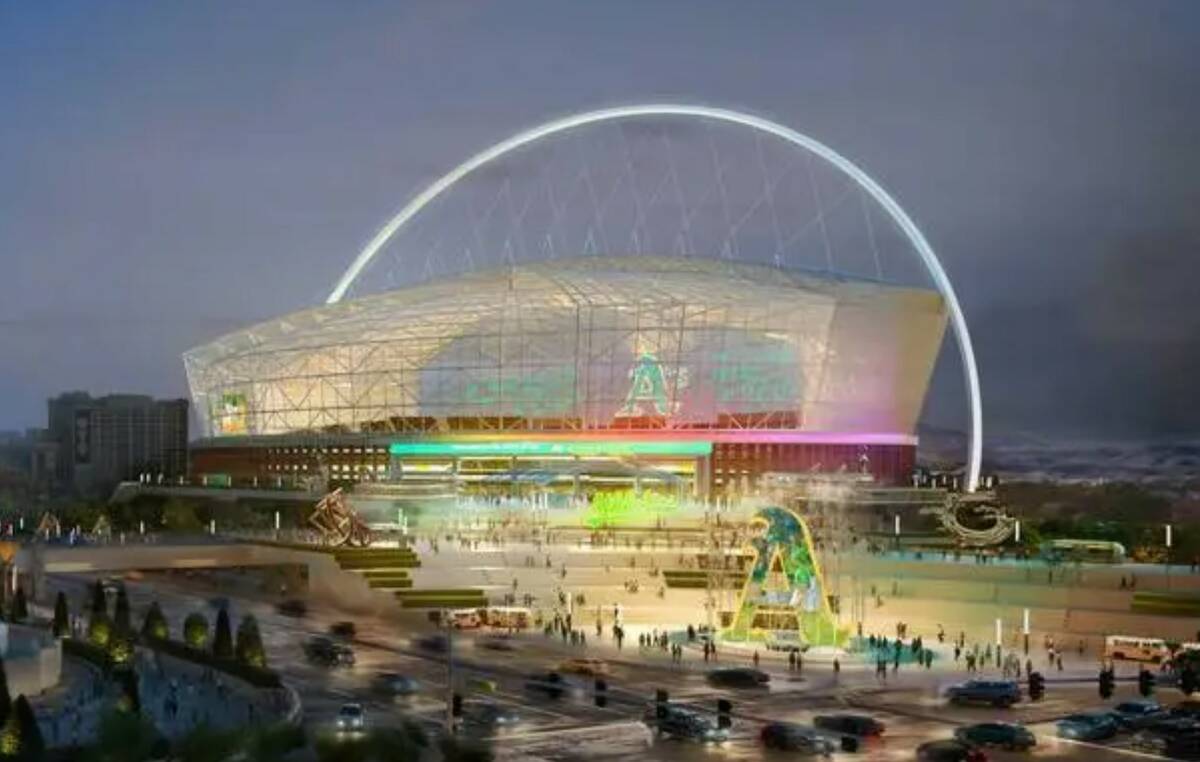 CARSON CITY — Gov. Joe Lombardo on Tuesday evening issued a proclamation calling the Legislature into a second special session, this one to consider public funding for the Oakland A's proposed stadium in Las Vegas.
The proclamation came just minutes after lawmakers adjourned a special session on Tuesday called to approve the two-year capital improvement program budget, which failed to pass by Monday's midnight deadline. Lawmakers on mostly party-line votes approved the capital budget, which now heads to Lombardo.
The A's are seeking $380 million in public financing for the stadium planned for the Tropicana hotel-casino site. Lombardo chief of staff Ben Kieckhefer introduced the bill when it was heard during the Legislature's regular session, but the measure did not come up for a vote in either house before that session ended Monday.
Lawmakers are now set to convene at 10 a.m. Wednesday to take up the A's funding, although it's not clear how long that will take. Notably, Lombardo — who specified the Legislature should adjourn Tuesday's special session by midnight — gave no adjournment suggestion in the proclamation for Wednesday's session.
This will be the 35th special session in Nevada state history.
Gov. @JosephMLombardo officially calls special session at 10 a.m. Wednesday to consider Oakland A's bill. pic.twitter.com/p7s46rb13c

— Steve Sebelius (@SteveSebelius) June 7, 2023
Here are more details about the process for special sessions in Nevada:
— The governor calls the tune: Under Article 5, Section 9 of the state constitution, the governor calls the Legislature into special session by issuing a proclamation, which specifies exactly what lawmakers may discuss. Unlike regular sessions, when they can introduce bills on any subject, in special sessions, they can consider only those issues that the governor brings to their attention. This means the governor has more power than he does during regular sessions.
But it's important to note that while the governor may set the agenda, he cannot force lawmakers to vote a certain way on the items listed on that agenda. They are free to vote down any of his suggested bills.
— The clock is ticking: Much like regular sessions, special sessions have a time limit: 20 consecutive days, including the day on which they start. Lawmakers must hold the final adjournment no later than midnight Pacific time on the 20th day, and they are specifically prohibited from employing "any device, pretense or fiction that adjusts, evades or ignores this measure of time."
Notably, the governor in his proclamation may not limit the Legislature's time in special session to anything less than the 20-day limit, which doesn't apply to special sessions called for impeachment or the expulsion of a member of the Legislature. The governor can, however, extend the session with a subsequent proclamation and bring additional items to the agenda during a special session.
Most special sessions that take place following regular sessions last only one or two days at most.
— Oh, and by the way: There is another procedure for calling special sessions, found in Article 4, Section 2A of the state constitution, in which the Legislature may call itself into special session with a petition signed by two-thirds of its members. Notably, this kind of special session takes precedence over a special session called by the governor, although these sessions are also limited to 20 days.
It's really a moot point, however: While the Assembly enjoys a two-thirds Democratic supermajority, Democrats are one vote shy in the state Senate. And it was that lack of a two-thirds supermajority that killed the capital projects budget during the regular session, triggering the need for Tuesday's special session.
Contact Steve Sebelius at SSebelius@reviewjournal.com or 702-383-0253. Follow @SteveSebelius on Twitter.