Bill calls for raising real estate tax to pay for low-income housing
Updated March 8, 2023 - 8:10 pm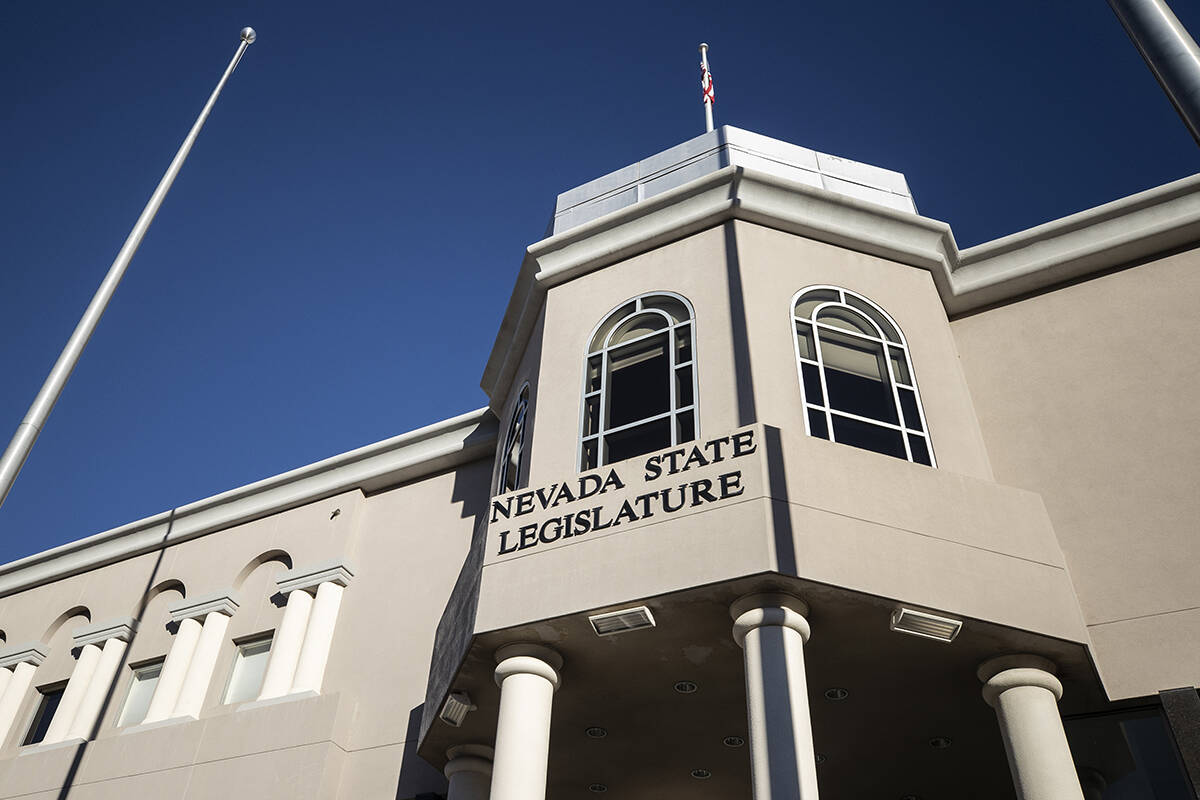 CARSON CITY — Low-income housing advocates proposed raising the real estate transfer tax to pay for low-income housing in Nevada during a hearing Tuesday.
The measure, Senate Bill 68, would raise the state's real property transfer tax by 20 cents — from 65 cents to 85 cents — for every $500 of sales value, and send the money into a special account meant for housing assistance. In Clark County, the tax would rise from the current $2.55 for every $500 of sales value to $2.75. That means on a median-priced $425,000 home in Las Vegas, the tax would increase from the current $2,167.50 to $2,337.50, an additional $170, if the bill passes.
The bill sets up a confrontation with Republican Gov. Joe Lombardo, who has repeatedly pledged he will not seek new taxes or raise existing ones. Lombardo has enjoyed a budget surplus since taking over as governor in January, which has enabled him to propose suspending the state's gas tax and replacing the missing money with surplus funds.
SB68 would create a fund known as the Critical Needs Fund, which would be used to provide assistance for very low-income housing and supportive services.
The money from that account would be dispersed by the state's five behavioral health boards, and a minimum 25 percent of the funds would be allocated to that region's housing authority. The money would help extremely low-income people for rent or to stave off evictions, and people with serious mental illness or who struggle with addiction could pay for rent or services.
"This can be like the mortar surrounding and leveraging bricks of federal, of local government, of philanthropic funding, preventing at risk Nevadans from falling through the cracks created by federal and other eligibility requirements," said Sarah Adler, a lobbyist for the National Alliance for Mental Health.
In 2022, the Southern Nevada Homeless Census reported more than 5,600 individuals living in shelters or on the streets and estimated approximately 14,000 people had experienced homelessness in Southern Nevada at least one point during the year.
Lawmakers heard nearly two hours of testimony on the bill. Several members of Nevada's National Alliance on Mental Illness chapter testified in support of the bill, as did a number of family members of people with mental illness, who relayed the effects mental health disorders can have on an individual's access on affordable housing.
But multiple groups spoke against the bill, namely the Nevada Realtors, who questioned whether increasing the property transfer tax is the best route to address the issue. Lobbyists with the Las Vegas Chamber of Commerce and the Nevada Association of Counties also opposed the bill.
The Review-Journal reported last year that some of the biggest real estate deals in town pay no transfer taxes at all, thanks to a legal loophole that allows big real estate owners to structure deals to avoid paying the tax.
Contact Taylor R. Avery at TAvery@reviewjournal.com. Follow @travery98 on Twitter.
A previous version of this story misstated the amount of the increase for a median Las Vegas home.