Bill to criminalize fake electors in Nevada gets another hearing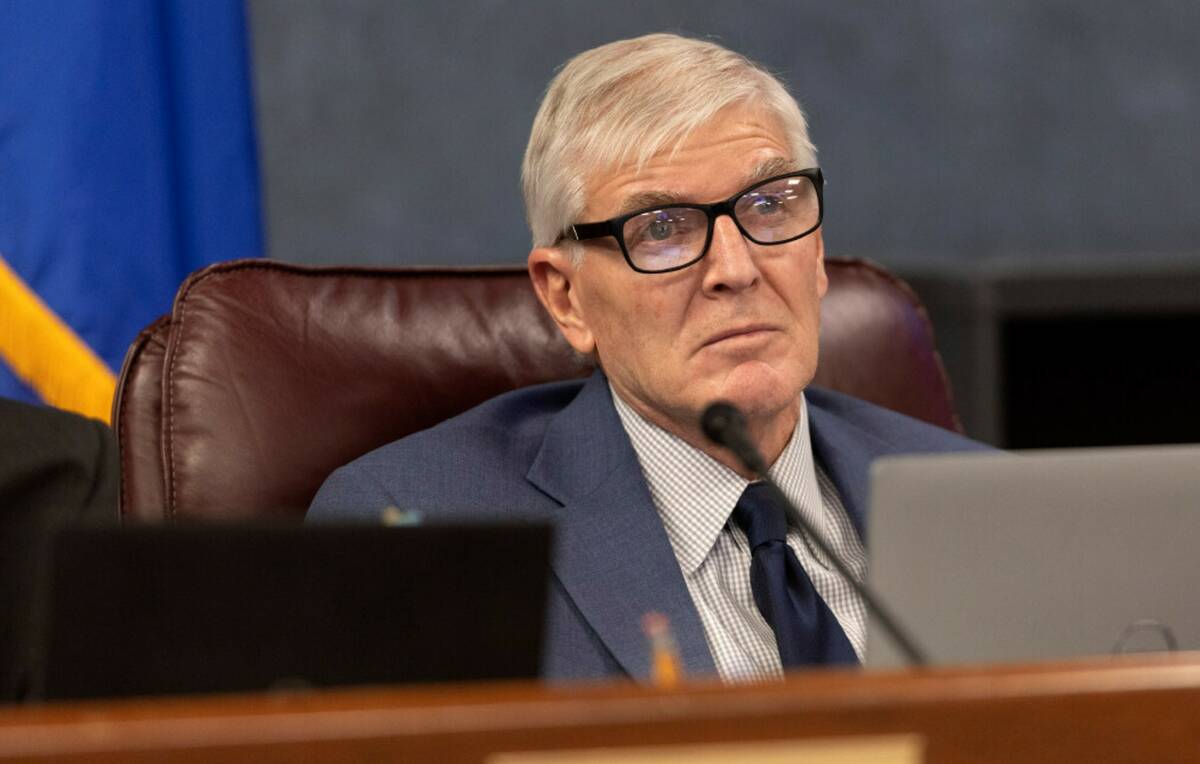 CARSON CITY — Lawmakers heard a bill criminalizing fake presidential electors for a second time during a committee meeting Thursday afternoon.
Senate Bill 133, sponsored by Sen. Skip Daly, D-Sparks, would criminalize creating or serving in a false slate of electors, or conspiring to do so.
The legislation comes in response to a group of Republican presidential electors who, in a scheme to allow President Donald Trump to remain in office after losing the election, signed fake certificates to be sent to Washington, D.C.
Under the bill, the crime would constitute as a Category B felony punishable by a prison term of four to 10 years and a fine of up to $5,000. The legislation would bar a court from granting probation to the offender and the offender would be required to repay the costs of the investigation and prosecution.
The proposed legislation would also bar a person convicted of such a crime from being elected or appointed to public office, or from being employed by state or local government. It would also allow an individual who believes such a crime has occurred to notify the Secretary of State's office.
While speaking in support of the bill, Attorney General Aaron Ford stressed its necessity.
"I have been silent on Nevada's fake electors, except to say that the matter was on our radar. With it on our radar, we ascertained that current state statutes did not directly address the conduct in question," Ford said. "With this bill, Nevada law would make it clear that those involved in schemes such as those undertaken by Nevada's fake electors can be held accountable."
Secretary of State Cicso Aguilar and Battle Born Progress also spoke in support of the bill.
But several groups spoke in opposition, including the Clark County and Washoe County Public Defenders' offices and the Independent American Party.
"The judge is going to have to sentence that person to four to 10 years in prison without taking into account their mental instability, their cognitive impairment, any disability they have, anything of that nature," Clark County Public Defenders' Office lobbyist John Piro said. "I think it's appropriate for us to punish something like this, but I think our punishment needs to measured and take into account a particular person's situation."
The bill was narrowly passed in the Senate on a vote of 11-10, with all Republican senators and Democratic Sens. Melanie Scheible, D-Las Vegas and James Ohrenschall, D-Las Vegas, voting against the measure.
Contact Taylor R. Avery at TAvery@reviewjournal.com. Follow @travery98 on Twitter.