Bill would allow ex-cons to serve on criminal juries right after release
Updated March 13, 2023 - 3:29 pm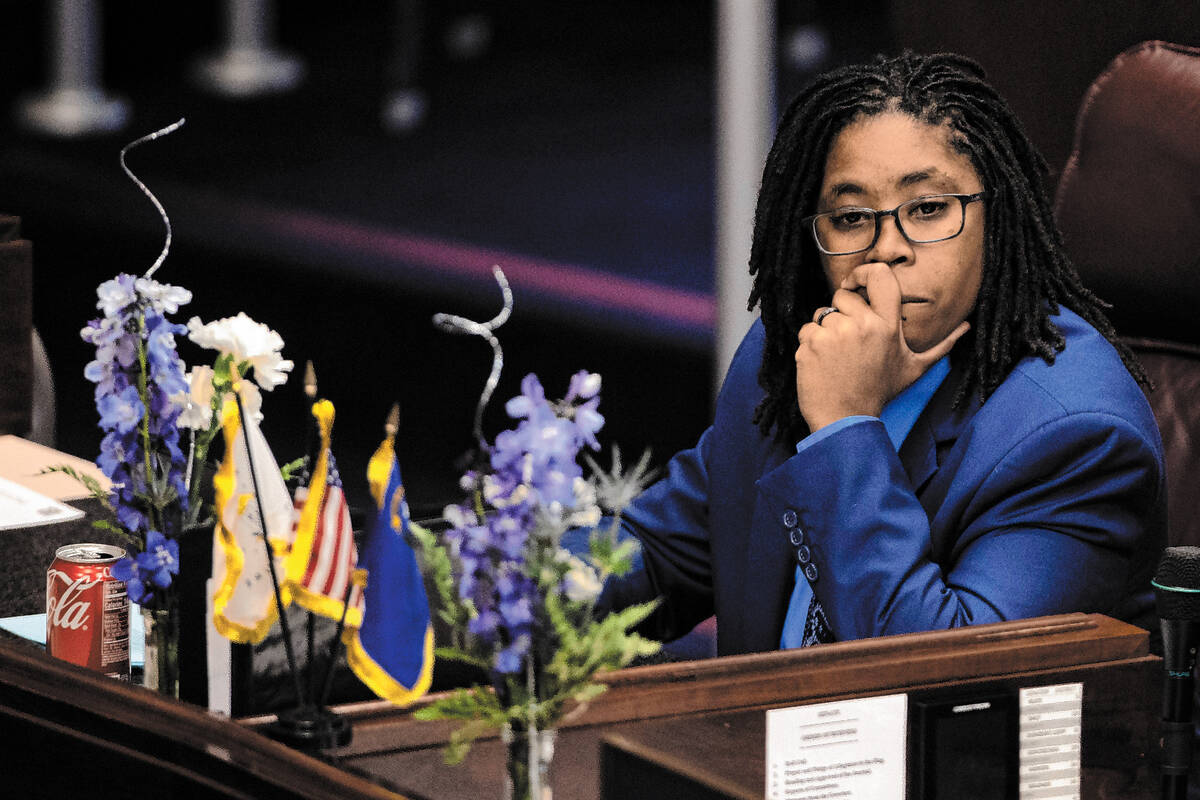 CARSON CITY — People convicted of a felony would be able to serve on criminal juries immediately after their release under legislation considered by lawmakers Monday.
Senate Bill 222, which was presented by Sen. Dallas Harris, D-Las Vegas, would allow someone convicted of a felony to serve on a criminal jury immediately after the person's release or following the end of parole or probation.
"This bill is designed to increase the diversification of our juror pools," Harris said. "You cannot have a jury that represents the community if you do not have juror pool that represents the community."
Currently, a person who has been convicted of a felony can serve as a juror in a civil case once they complete probation or parole or as soon as they've been released released from prison. In criminal cases, however, an individual can't serve as a juror until six years following their release from prison or the end of their probation or parole sentence.
The bill would also increase the amount jurors can receive for their service by $25, from $40 to $65, and would require the Department of Health and Human Services to provide the names and addresses of those who receive public assistance for use in jury selection. Current jury lists are drawn from registered voter rolls, the DMV, public utilities and the state employment department.
An amendment to the bill clarifies that that nothing in the legislation limits attorneys' ability to remove a prospective juror because of a bias they may have. The amendment also moves the effective date of the legislation to Jan. 1, 2024 to give courts time to prepare for the changes, Harris said.
Both the Washoe and Clark County public defenders' offices spoke in support of the bill, as did the progressive group Battle Born Progress and a representative from Clark County District Court.
But the Nevada District Attorneys Association spoke in opposition to the bill.
"I'll also point out that this bill allows people with crimes of dishonesty, moral turpitude, sex offenders and serious crimes of violence to serve on juries after completion of their sentence. Not even California goes that far," said John Jones, who represents the association.
Contact Taylor R. Avery at TAvery@reviewjournal.com. Follow @travery98 on Twitter.