Bill would cut number of university regents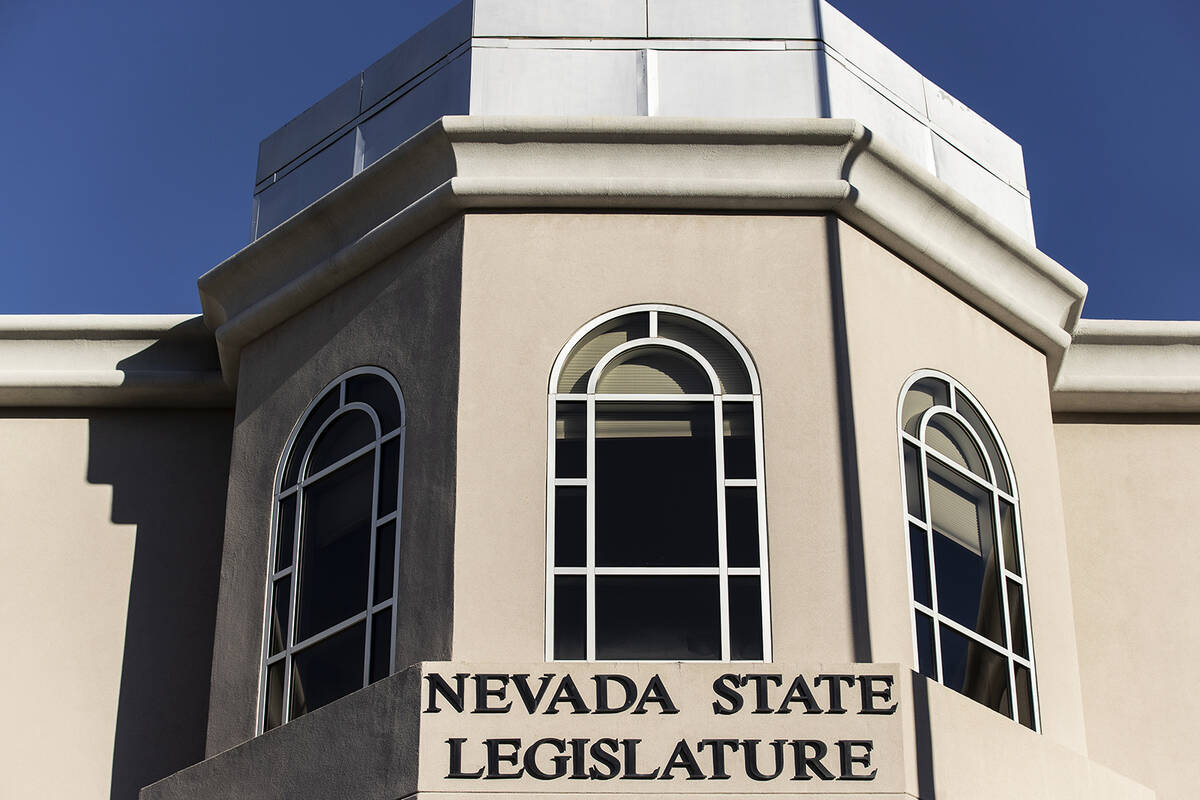 CARSON CITY — The board that oversees Nevada's higher education institutions could see its membership reduced and Native American students could receive fee waivers for dual credit courses under bills heard Thursday.
Lawmakers on the Assembly Committee on Education considered legislation that would alter the makeup of the Nevada System of Higher Education Board of Regents, reducing its members from 13 to nine.
Assembly Bill 118 was presented by Assemblyman Howard Watts, D-Las Vegas, who said the bill is an effort to increase accountability.
"Smaller boards tend to be more collaborative, decisive and accountable," Watts said. "And the hope is that smaller boards encourage more qualified individuals to serve and enrich the overall quality of the body."
The bill would also change the length of the regents' terms from six years to four, starting in the 2028 election cycle.
During his presentation, Watts detailed multiple instances in which the Board of Regents has faced controversy in recent years, including when former Chancellor Melody Rose accused members of the board of creating a "hostile work environment." (A ballot question that would have removed the higher education board from the state constitution and shifted it into the Nevada Revised Statutes, where lawmakers could more easily make changes, failed narrowly in 2020, but a renewed effort was approved by the Legislature in 2021 and is pending before the 2023 session. If approved, it would go back before voters next year.)
The Las Vegas Chamber of Commerce spoke in support of AB 118.
"In the last 20 years, we've seen a high turnover of chancellor and presidents of campuses and that's a concern of the business community. Leadership needs to be stable," said Paul Moradkhan, the Chamber's vice president of government affairs.
But some spoke against the bill, including regents Chair Byron Brooks and Board Vice Chair Joseph Arrascada, who argued fewer members could decrease representation in rural areas.
"The Board of Regents is not in favor of this bill, as it does not address nor solve any of any of the existing system-wide challenges regarding higher education," Brooks said.
Lawmakers also considered a bill that could expand a 2021 law that provides fee waivers for Native American students at Nevada colleges and universities.
Assembly Bill 150 expands current law to allow students who live on tribal lands partially within the boundaries of the state to apply for fee waivers.
The bill, which was presented by Assemblywoman Natha Anderson, D-Sparks, said the bill came from "numerous" conversations with tribal students, leaders and educators.
Contact Taylor R. Avery at TAvery@reviewjournal.com. Follow @travery98 on Twitter.