'Broken' workers' compensation system set for an overhaul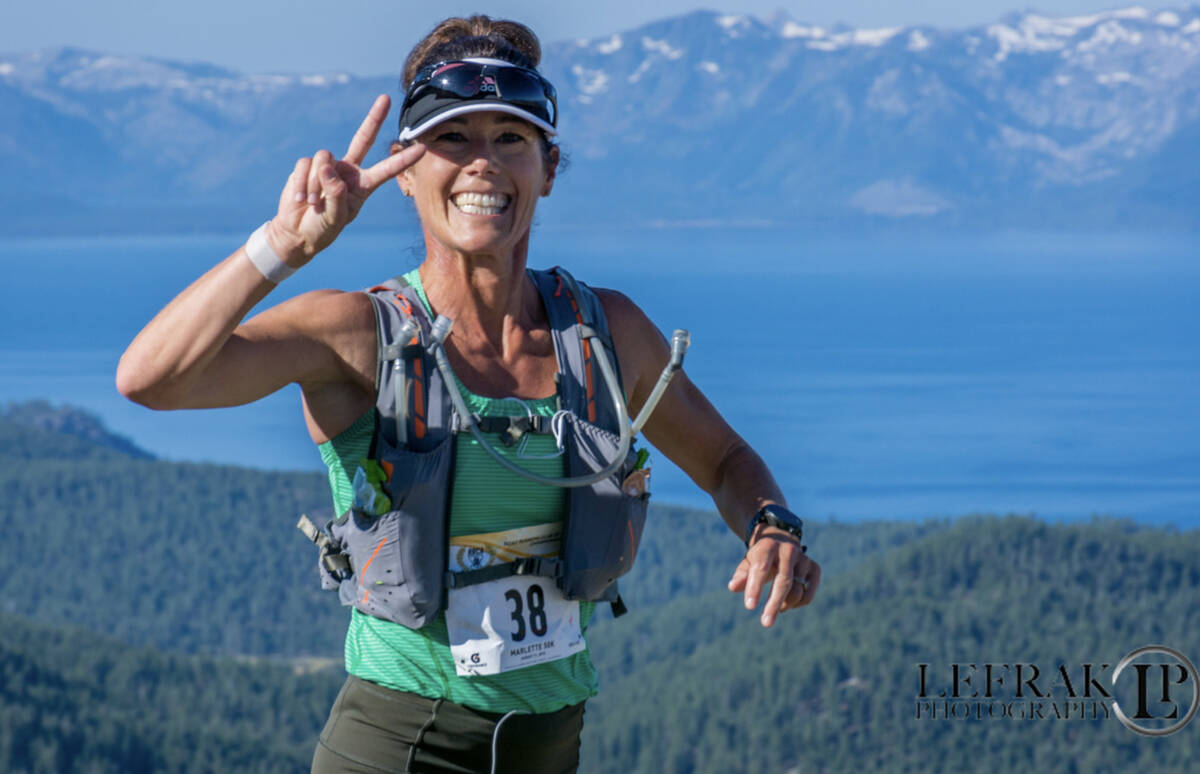 Kim Frankel decided to take on the state's "broken" workers' compensation to help others like herself who were injured while working, and the bill she spearheaded aiming to fix the system is now on Gov. Joe Lombardo's desk.
"I really do hope that it makes a difference to where things change, and families aren't getting destroyed anymore," Frankel said.
Frankel, a part-time Washoe County resident, was injured in 2020 when a drunk driver hit her while she was on duty as a detective for the Washoe County Sheriff's Office in 2020. She won her case, but the third-party administrator is still denying her treatment.
After the Las Vegas Review-Journal published its first article in September 2022 highlighting the issues with the workers' compensation system, including a backlog of pending injured worker cases, Frankel decided to be the voice and face of all injured workers in Nevada and advocate for change, sharing her own story about her experience.
Her bill Senate Bill 274, sponsored by Sen. Skip Daly, D-Sparks, was passed by the Assembly unanimously on Monday night after it absorbed Assembly Bill 441, another bill related to changing the workers' compensation system.
The bill will make multiple changes to the system, including increasing transparency and allowing for injured worker claims to be handled by adjusters outside of Nevada, rather than just in the state.
Prior to the bill's passage, if an insurer or self-insured employer was fined for failing to comply with workers' compensations laws, that information would have been shielded from the public. Senate Bill 274 requires the fines and penalties to be published in a public forum, bringing accountability to insurers for failing to pay injured workers who won their cases.
The legislation also increases benefit penalties that are given to injured workers from insurers when they refuse to pay or are unreasonably delaying payment to an injured worker from a max penalty of $50,000 to $125,000.
The Division of Insurance will now get all penalty assessments, fines and settlement agreements and has the power to revoke licenses.
Frankel said the bill hopes that it will deter bad behavior.
The bill also makes changes to the way cases are filed, allowing for the records to be stored digitally in addition to physical form, so that lawyers working on an injured worker case have better accessibility.
"There's some corrections to the system," Frankel said. "Workers getting treatments so they can just get back to work if this doesn't continue to happen."
Other changes have been made to the workers' compensation system since the Review-Journal ran its first story in September. Nevada Department of Administration's hearings and appeals division, which handles the appeals that injured workers or their attorneys file when their claims get rejected, began holding hearings on Fridays.
Contact Jessica Hill at jehill@reviewjournal.com. Follow @jess_hillyeah on Twitter.