Budget bills, Rex's law headed to Lombardo's desk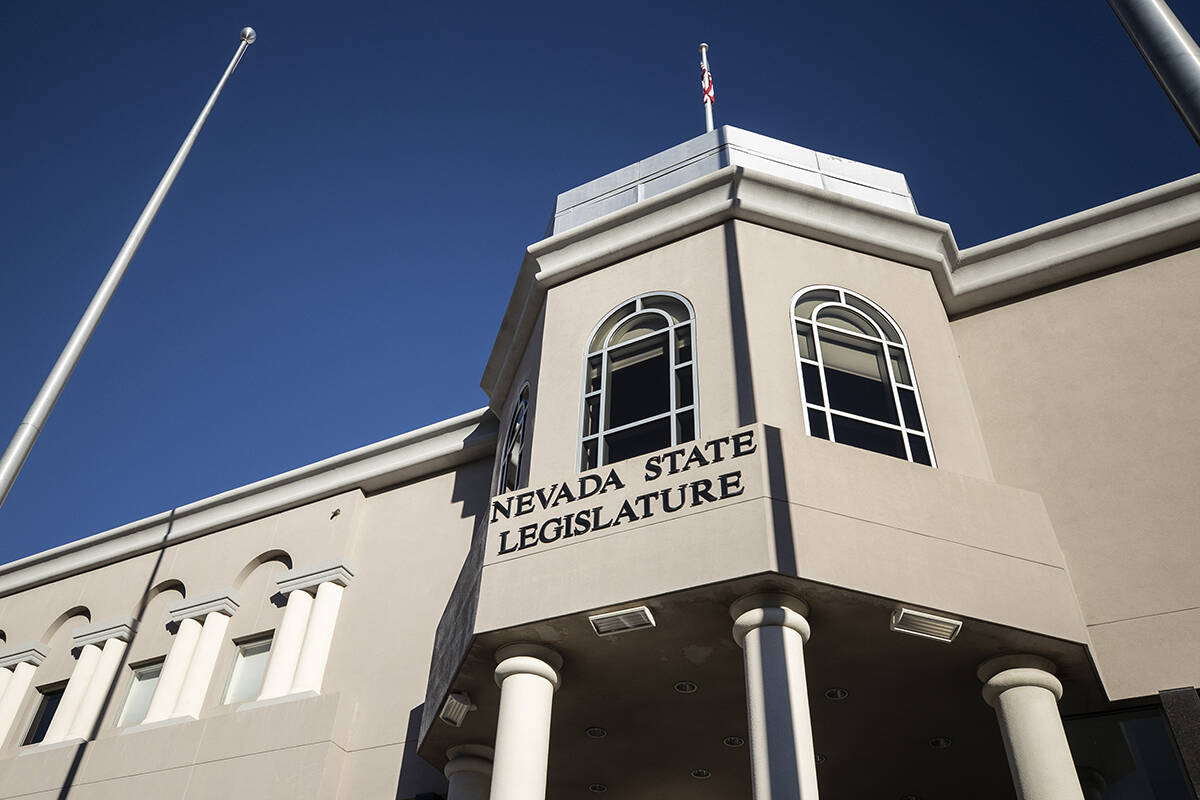 CARSON CITY — Two bills making up the state's budget and legislation that would increase penalties for reckless driving were among the dozens of bills approved ahead of Friday's second house passage deadline.
Lawmakers voted to send scores of bills to Gov. Joe Lombardo's desk, including Assembly Bill 520, which funds state government operations, and Assembly Bill 522, a bill funding state employees' salaries and raises. The two bills, which help comprise of the state's budget, were approved in the Senate on party lines.
Both of the bills drew debate on the floor. Senate Majority Leader Nicole Cannizzaro said the bills were close to the governor's recommended budget.
"Those recommendations were largely accepted," Cannizzaro said of the governor's budget. "Those budgets were largely, if not completely, unanimous in the subcommittee. Largely, if not completely, unanimous in the full committee."
But Senate Minority Leader Heidi Seevers Gansert called on her colleagues across the aisle to consider compromise with the governor's goals.
"Political blockades do not always have good outcomes," Seevers Gansert said. "The governor's goals are the people's goals. They are Nevadans' goals and have not been adequately addressed. Now is the time to find a healthy compromise."
On Thursday, Lombardo said he wouldn't sign any budget bills until his priorities are addressed after Democratic leadership called a news conference to urge the governor to sign the budget.
Two of the five budget bills, one making up the state's K-12 education budget and the other authorizing spending by state agencies, were sent to the governor's desk Thursday.
Assembly Bill 521, the remaining budget bill, was placed on the secretary's desk in the Senate without a vote. The bill would authorize more than $1 billion in capital improvement projects and requires a two-thirds vote for approval because it renews a standing property tax for those projects.
And lawmakers voted to approve several bills not related to the state's budget.
In the Assembly, lawmakers voted unanimously to approve Senate Bill 322. Rex's Law, as the bill is called, increases the penalty for reckless driving causing bodily harm or death to a term of six to 10 years. The bill honors Rex Patchett, a 13-year-old who was killed last year after a driver going more than 90 mph lost control of his car and struck the teenager.
Assembly members also passed Senate Bill 60, a bill that would make various changes related to elections, along party lines.
In the Senate, Democratic lawmakers, joined by Republican Sens. Carrie Buck, R-Henderson, Pete Goicoechea, R-Eureka, and Heidi Seevers Gansert, R-Reno, voted to approve Assembly Bill 242, which requires ballots to be counted using a mechanical voting machine.
Senators voted 12-8 to approve Assembly Joint Resolution 5, a measure that would amend the Nevada Constitution by repealing a provision which bars the state from operating a lottery or from selling lottery tickets. All Republicans voted against the measure, joined by Democratic Sens. Dallas Harris, D-Las Vegas, and Dina Neal, D-North Las Vegas. If approved in the next legislative session, the measure will be placed on the ballot in 2026.
Lawmakers passed Assembly Bill 250, a bill that would cap the price of certain drugs at rates negotiated by the U.S. Department of Health and Human Services, on party lines.
In the Senate, lawmakers voted to unanimously approve Assembly Bill 356, a bill prohibiting the use of electronic tracking devices on vehicles, except for law enforcement officials with a warrant.
Earlier in the week, lawmakers in the Senate voted on party lines to approve Assembly Bill 456, a bill meant to increase safeguards against train derailments.
Contact Taylor R. Avery at TAvery@reviewjournal.com. Follow @travery98 on Twitter.