Dueling endorsements emerge in Democratic Party leadership race
Updated February 25, 2023 - 10:17 am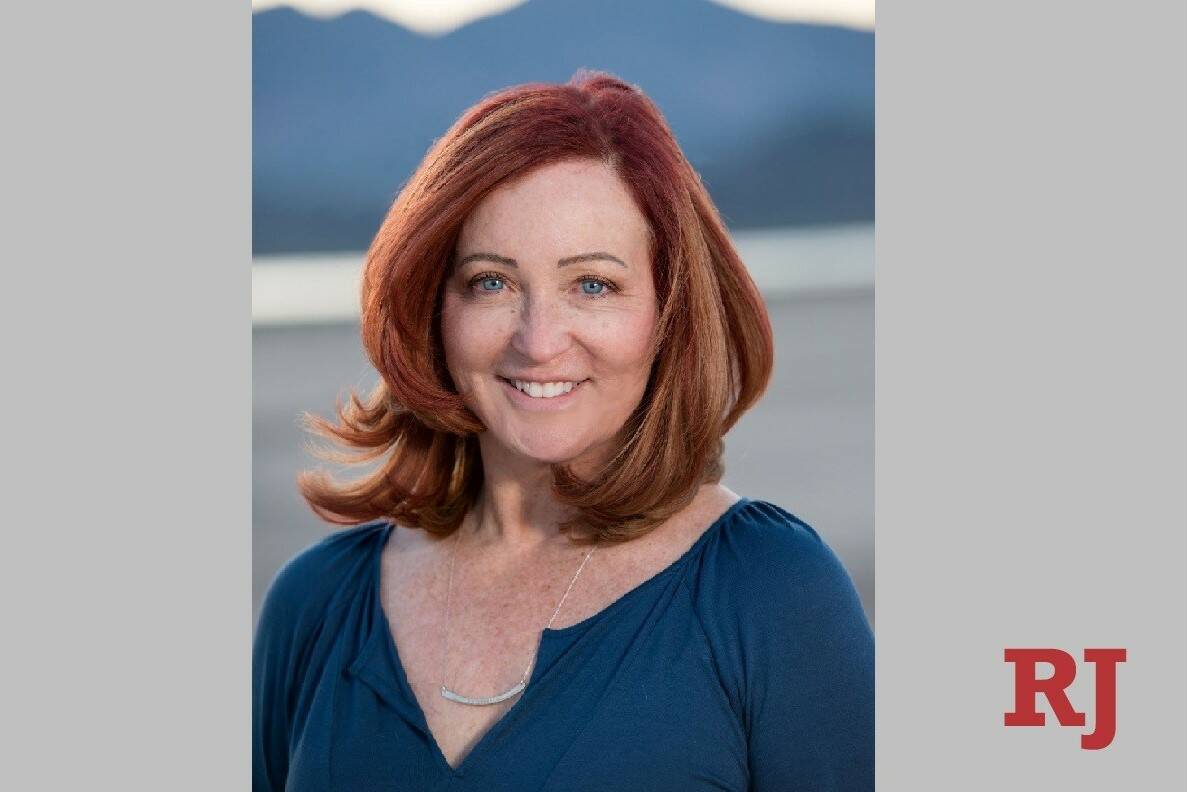 Two years ago, the Nevada State Democratic Party establishment was overthrown by the party's more liberal wing.
Now, that establishment is fighting back.
On March 4, members of the party's central committee will decide who will lead Nevada Democrats through the critical 2024 election cycle, where all eyes will be on the Silver State.
The options: current party Chair Judith Whitmer, who represents the more liberal wing of the party, and Assemblywoman Daniele Monroe-Moreno, D-North Las Vegas, who — with the backing of many elected leaders — represents the party establishment.
In the 2021 race, Whitmer beat Clark County Commissioner Tick Segerblom, who was encouraged to run by senior U.S. Sen. Catherine Cortez Masto. With endorsements from the local chapter of the Democratic Socialists of America as well as the state party's Left Caucus that she founded, Whitmer's win marked a progressive shift in party control.
With about one week until the election, the state's top elected officials have gotten involved again.
Top officials back Monroe-Moreno
Cortez Masto and all of Nevada's Democratic congressional delegation — including Sen. Jacky Rosen and Reps. Steven Horsford, Susie Lee and Dina Titus — endorsed Monroe-Moreno, according to a statement from Cortez Masto's campaign released Friday.
The Silver State's top Democratic constitutional officers, Secretary of State Cisco Aguilar, Treasurer Zach Conine and Attorney General Aaron Ford, also endorsed Monroe-Moreno and her "Democratic Unity" slate.
Monroe-Moreno also announced endorsements on Friday from more than 100 party activists, labor leaders, central committee members and local elected leaders, including top state legislators like Assembly Speaker Steve Yeager and Senate Majority Leader Nicole Cannizzaro, both D-Las Vegas.
Whitmer and her "Democratic Victory" slate received endorsements from Democratic Party county chairs in Carson City, Elko, Churchill, Storey, Mineral and Lyon counties. She also received an endorsement from Clark County Democratic Party Chair Chris Roberts, whose company received more than $134,000 from the party under Whitmer's control for doing IT and administrative work.
Membership controversy
Whitmer drew criticism from fellow Democrats when members of the central committee, the governing body of the Nevada Democratic Party, learned they had been removed from the committee weeks ahead of the officer elections. Whitmer said the removals were standard procedure conducted by the secretary when members fail to attend two meetings in a row. Since then some members have been reinstated after proving they attended the meetings.
Yeager, for instance, had been removed but said on Twitter he had been reinstated after he forwarded along an email showing his registration for a meeting. Even after the mix-up was resolved, Yeager said he was "dismayed" the situation happened in the first place and will be voting for "much needed new leadership."
The winner of the seat will lead the state party through the 2024 presidential election, when the nation will watch as Nevada, which shares second place in the presidential primary lineup with New Hampshire, decides who it wants on the Democratic presidential ticket. Key Democratic seats are also at stake, including Rosen's Senate seat and the three congressional districts currently held by Democrats.
Monroe-Moreno argues only her team has the experience to unite the party and get Democrats elected. Whitmer points to the 2022 election as proof of her leadership, saying that under her leadership, Democrats up and down the ballot won their elections. The state party ran a mailer program for top-ticket candidates, among other efforts, she said.
But after Whitmer's slate took over in 2021, the party's staff resigned and formed a new group under the auspices of the Washoe County Democratic Party known as Nevada Democratic Victory. That group worked on most of the high-profile races in the 2022 cycle that Democrats won.
Contact Jessica Hill at jehill@reviewjournal.com. Follow @jess_hillyeah on Twitter.