Education funding bill faces hurdles; state employees may get raises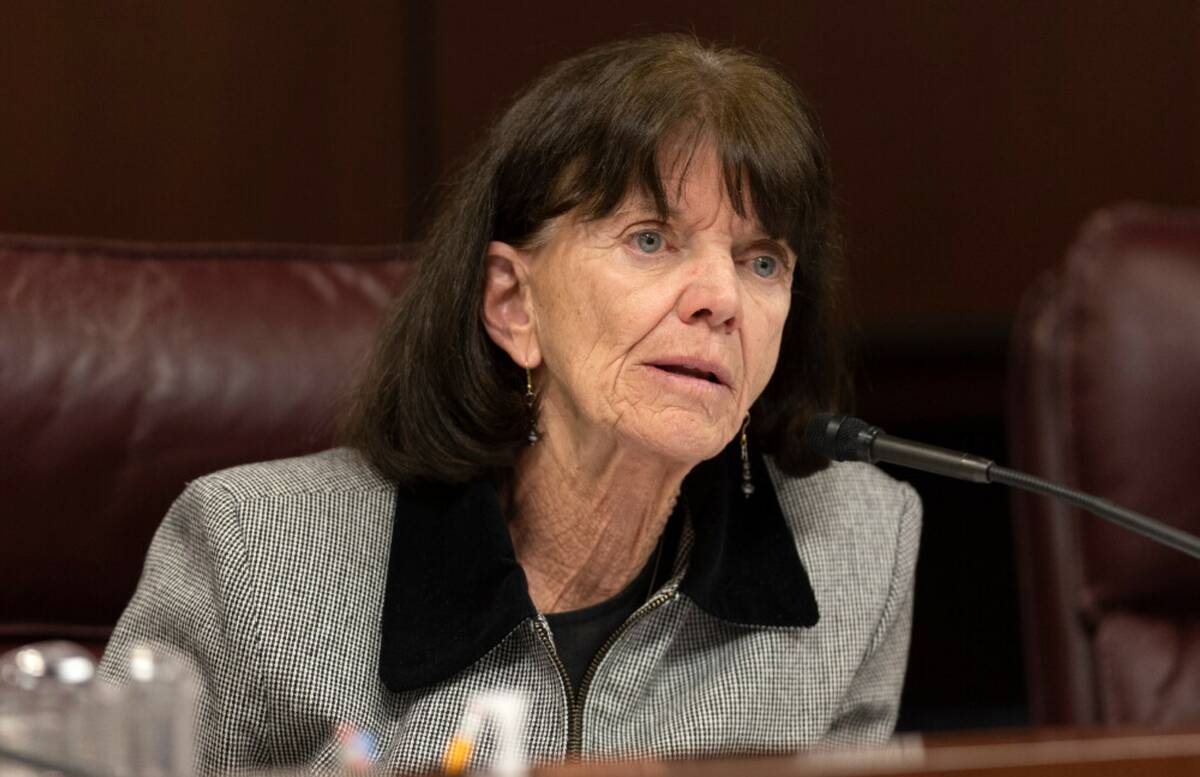 CARSON CITY — The education funding bill is already facing an uphill battle after Republicans voted against moving the measure out of committee Tuesday morning.
Lawmakers on the Senate Finance Committee were embroiled in at times contentious debate over Senate Bill 503, the massive spending plan with more than $11 billion for K-12 schools over the next biennium, before voting to send it to the Senate floor.
The bill provides an average per student spending of $12,863 in 2024 and $13,368 in 2025, a combination of state and federal dollars, an increase of more than $2,000 than the last biennium.
The spending is only slightly more than what was recommended in Gov. Joe Lombardo's budget, which suggested per pupil funding levels of $12,406 in 2024 and $12,881 in 2025. The bill also appropriates approximately $300 million more than the governor's recommended budget.
That increase comes partly from a $291 million fund pulled from a rainy day account for education to be dispersed by individual schools and school districts.
But Republicans, who argued during an education subcommittee meeting earlier this month that those funds should have been diverted toward childhood literacy programs and a plan to educate future teachers, again raised the issue on Tuesday.
"We want to make sure that there's substantial money that goes to early literacy and a teacher pipeline," said Senate Minority Leader Heidi Seevers Gansert, R-Reno, who voted against the bill.
Other Republicans on the committee, including Sen. Robin Titus, R-Wellington, raised concerns that the budget as currently structured is not based on sustainable funding and could lead the state to a "fiscal cliff."
"Sometimes it's a harder discussion when we do have the money," Titus said. "We want to make sure that the money is appropriately used when we've improved education standards that we have, and this bill does not get us there."
But Sen. Dallas Harris, D-Las Vegas, pointed out that lawmakers voted unanimously to pass the budget during the last legislative session, the text of which was nearly identical to this session's bill.
"I can only think of one thing that has changed between last session and this session, at least when it comes to the political landscape," Harris said. "I'm not sure how we can support a skinnier budget for education last session, but somehow have an issue with throwing what is historical investments into education this session."
Raises for state employees
The education bill was just one portion of the state's budget that was discussed Tuesday. Lawmakers also discussed four additional bills, those to pay for government operations, salaries for state employees, funding for agencies and capital improvement projects.
The bills were introduced Monday evening, just five days after the governor's staff told the Las Vegas Review-Journal that Lombardo would veto the budget if his priorities aren't addressed. All of the bills were passed out of committee after being heard, expediting their trip through the legislative process.
One of those bills included what's known as the pay bill. Under Assembly Bill 522, state employees would be set to receive between 10 percent to 13 percent raises in the first year of the biennium, with a 4 percent raise in the second. Employees could receive a raise as high as 7 percent in the second year of the biennium if a bill related to the state retirement program doesn't pass this legislative session.
The proposed raises are higher than what was recommended by the governor, whose budget included an 8 percent raise in the first year and an additional 4 percent in the second year.
Billion-dollar increase
Lawmakers on the Assembly Ways and Means Committee also voted to approve Assembly Bill 520, a bill that funds state government operations. The bill appropriates $7.04 billion over the next biennium from the state general fund, a more than $1 billion increase from the appropriations budget approved in the last biennium.
The bill also appropriates $336.1 million from the state highway fund, an account funded by fuel taxes and fees collected by the Department of Motor Vehicles.
The committee also heard and approved Assembly Bill 521, a bill authorizing more than $1 billion in capital improvement projects, most of which have multiple funding sources. Notably, the bill authorizes $213.9 million for the purchase of 18 buildings in Las Vegas meant for state office space.
The Senate Finance Committee also approved Senate Bill 504, a bill authorizing state agencies to collect and expend dollars from federal funds, agency transfers or service fees.
Lawmakers have been reviewing individual spending accounts during the entire session, reviewing each agency and program leading up to the introduction of the five bills that comprise the state budget.
Contact Taylor R. Avery at TAvery@reviewjournal.com. Follow @travery98 on Twitter.