First gavel falls: Nevada Legislature begins in Carson City
Updated February 6, 2023 - 5:52 pm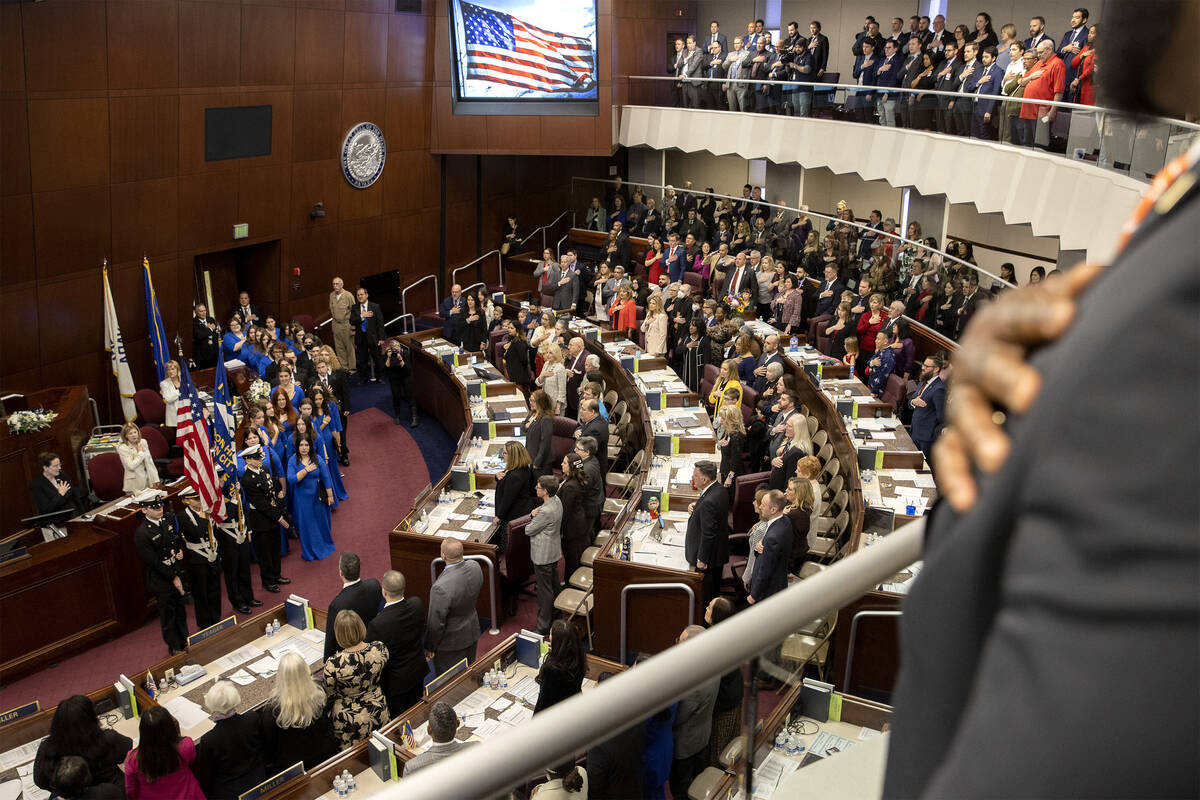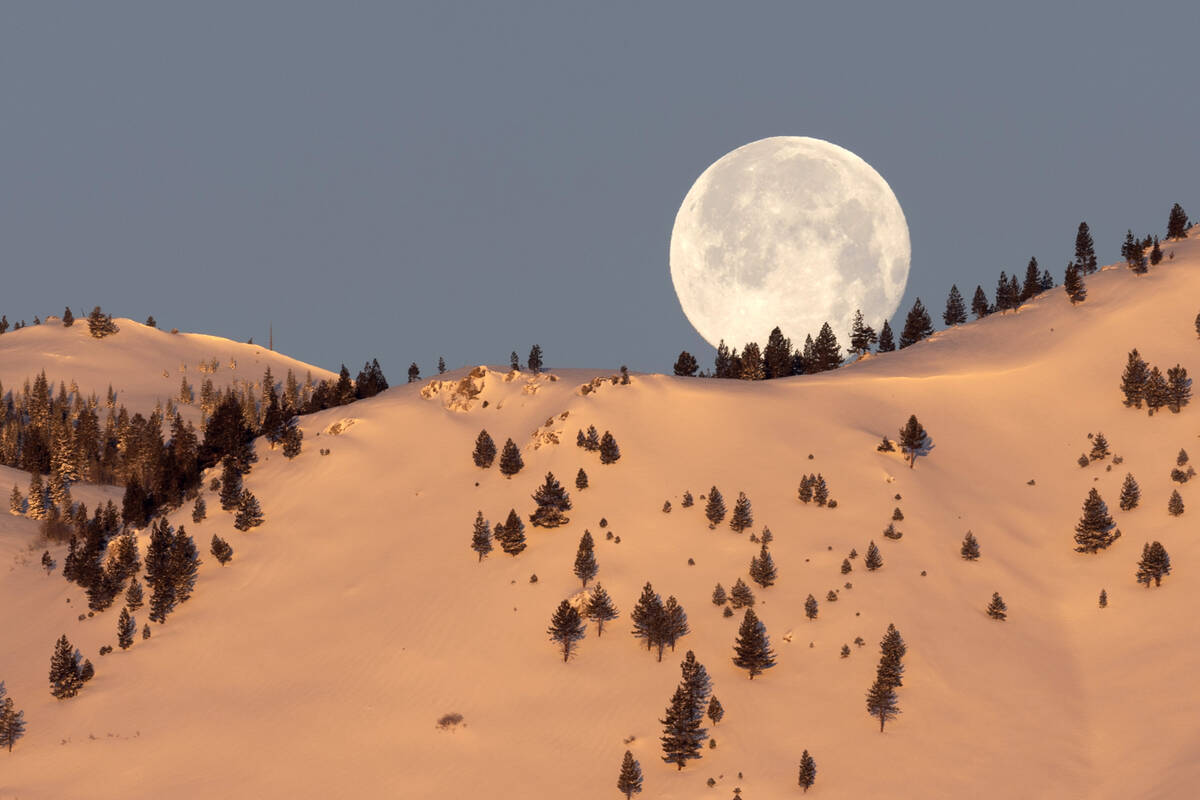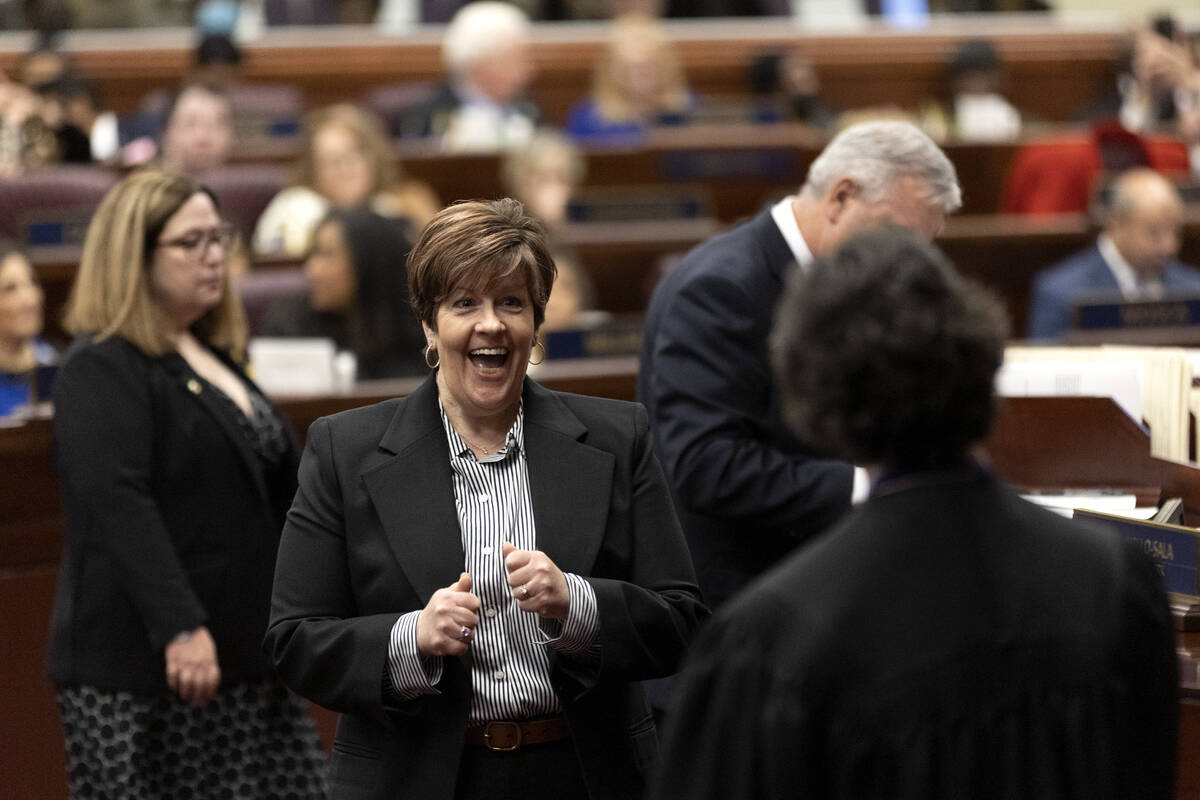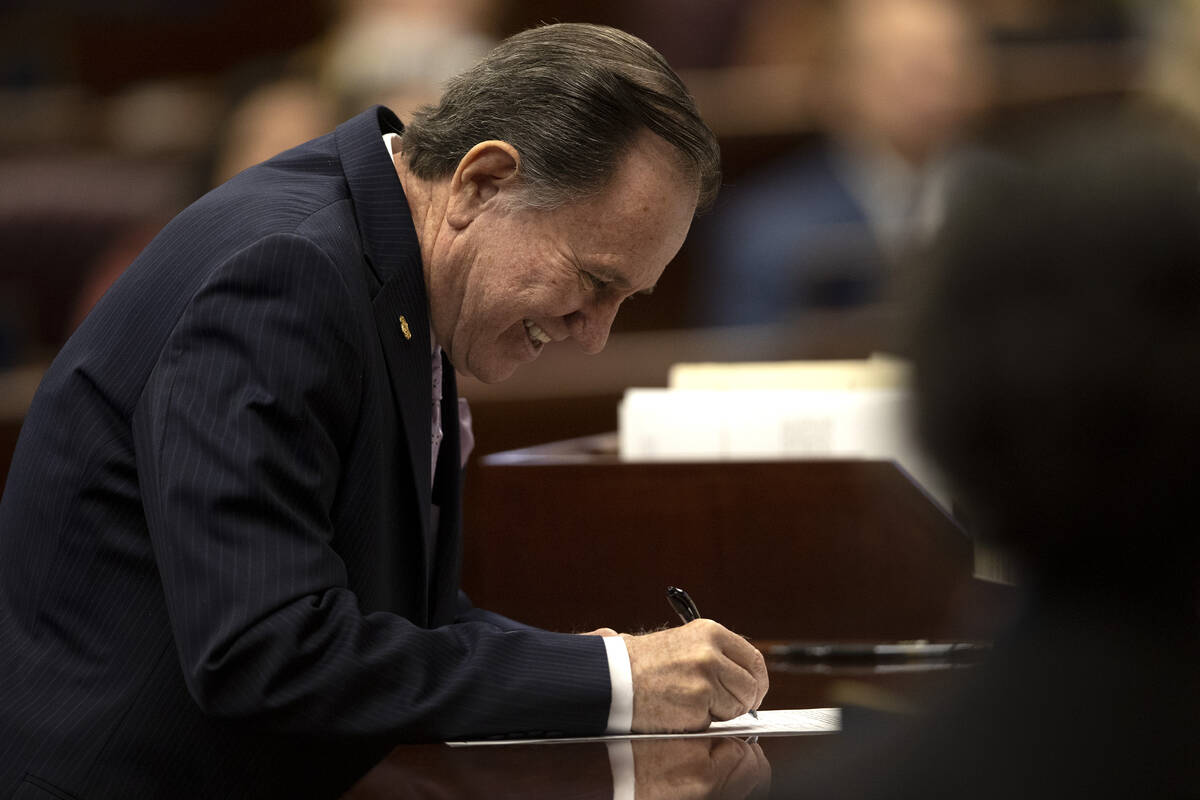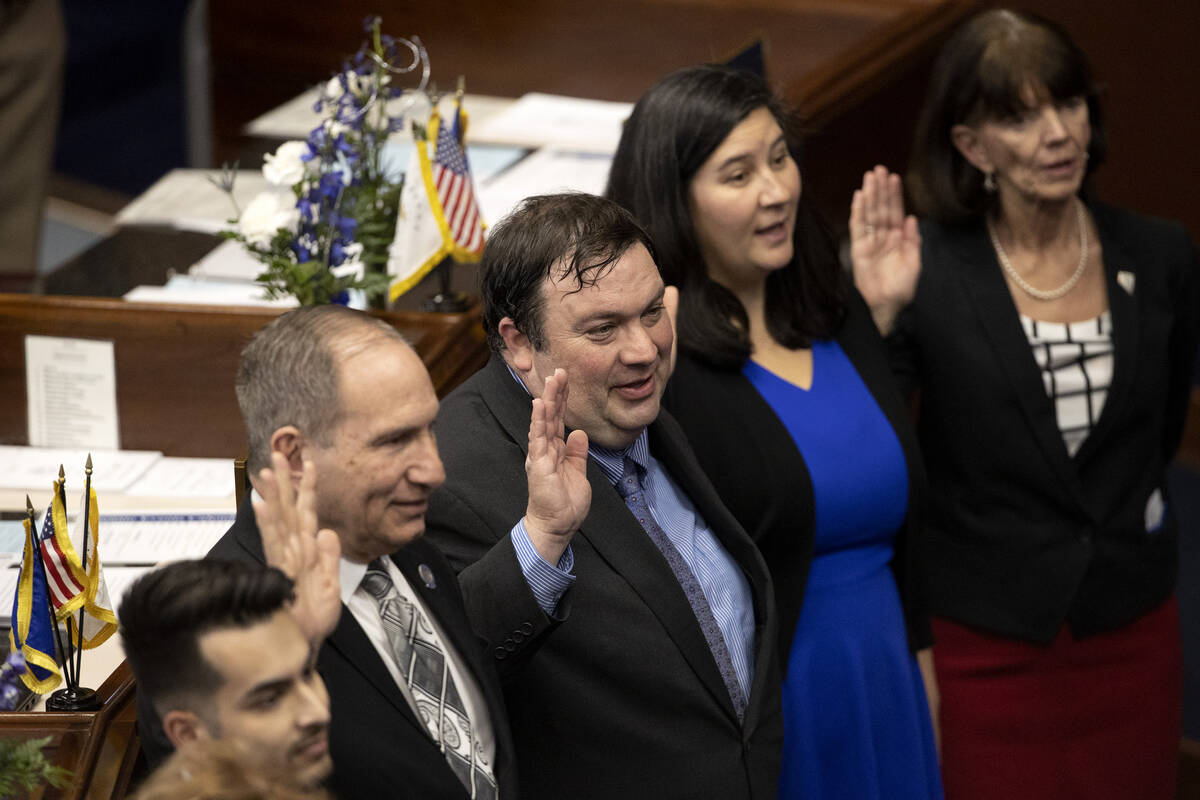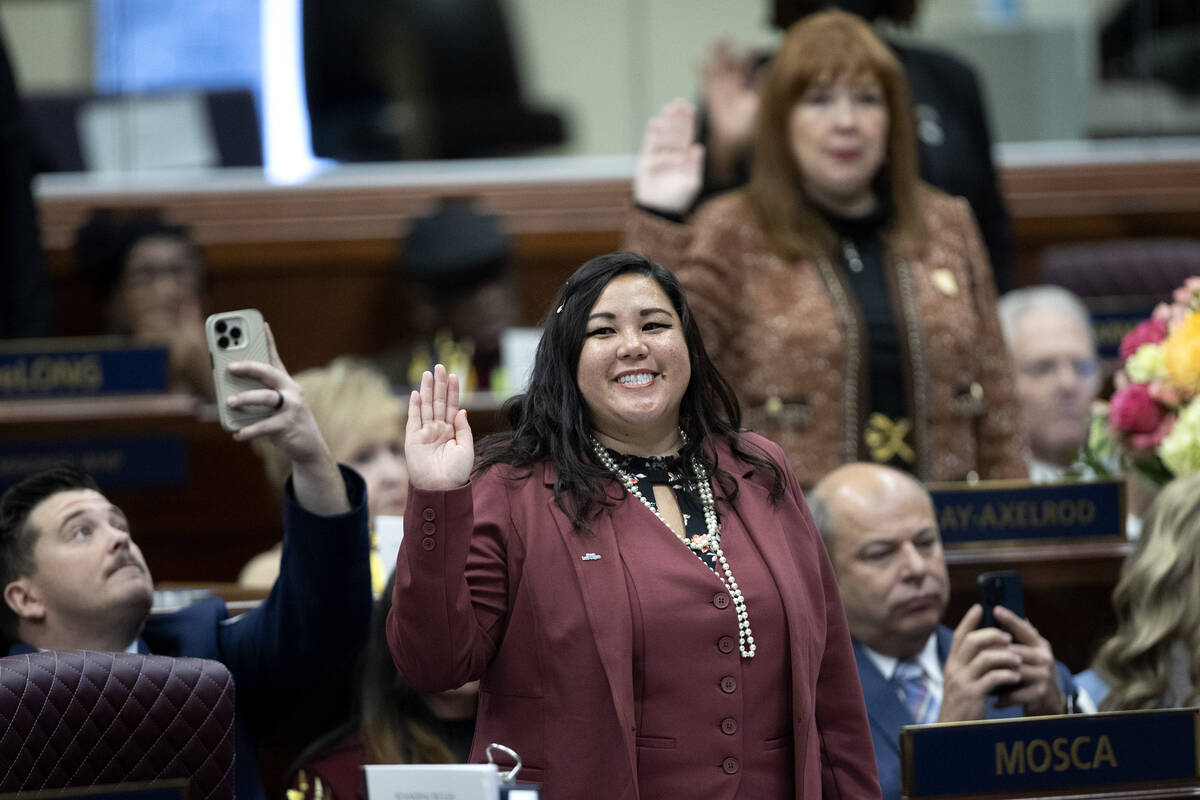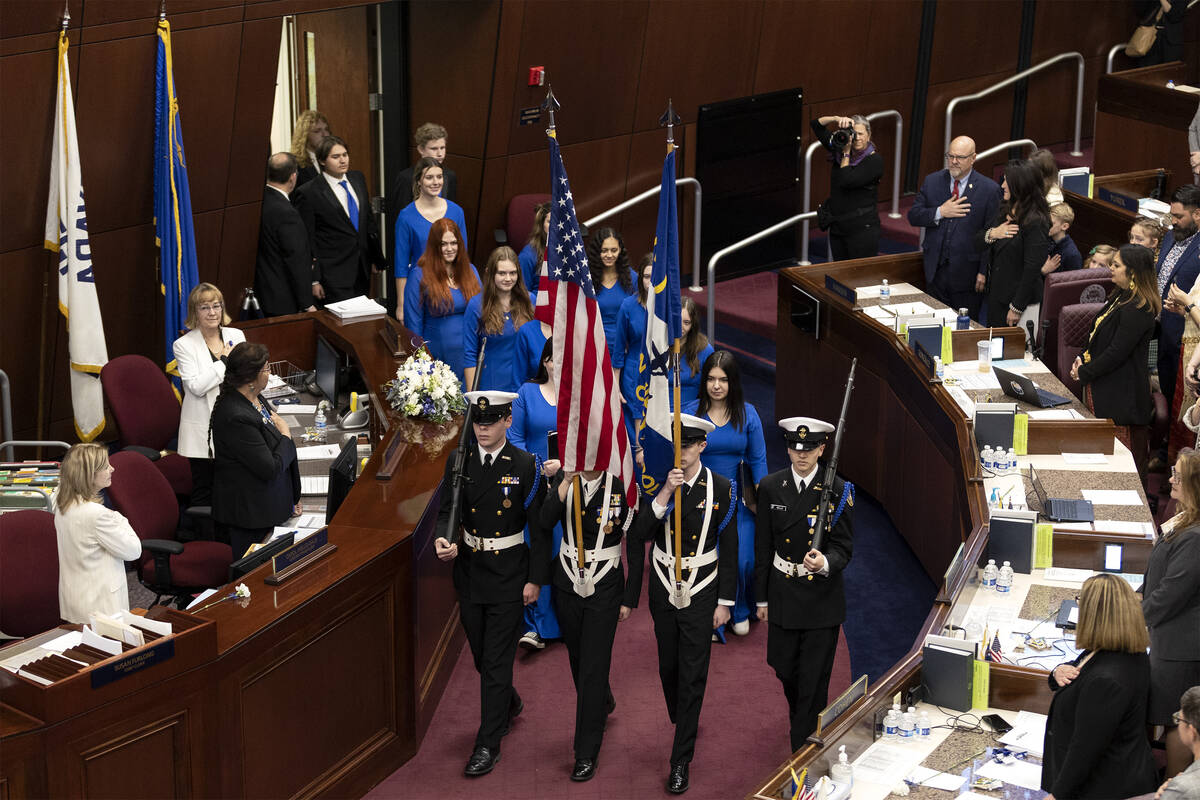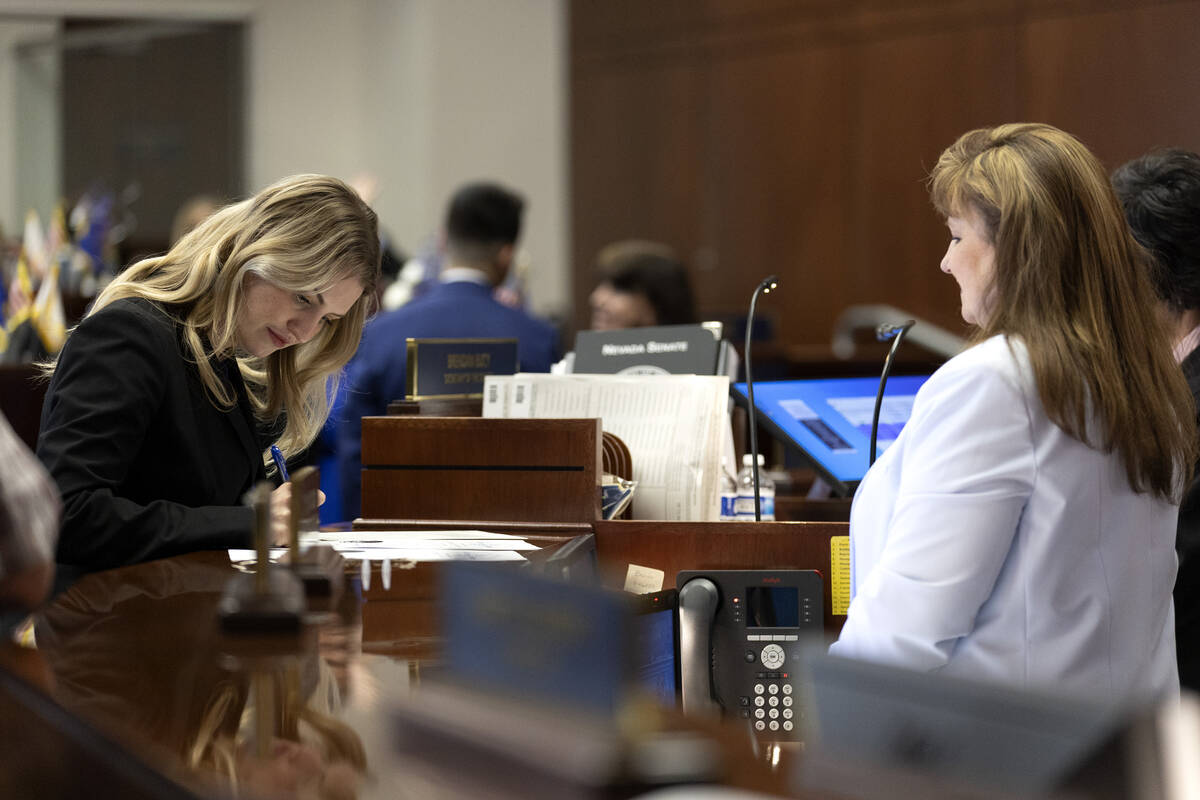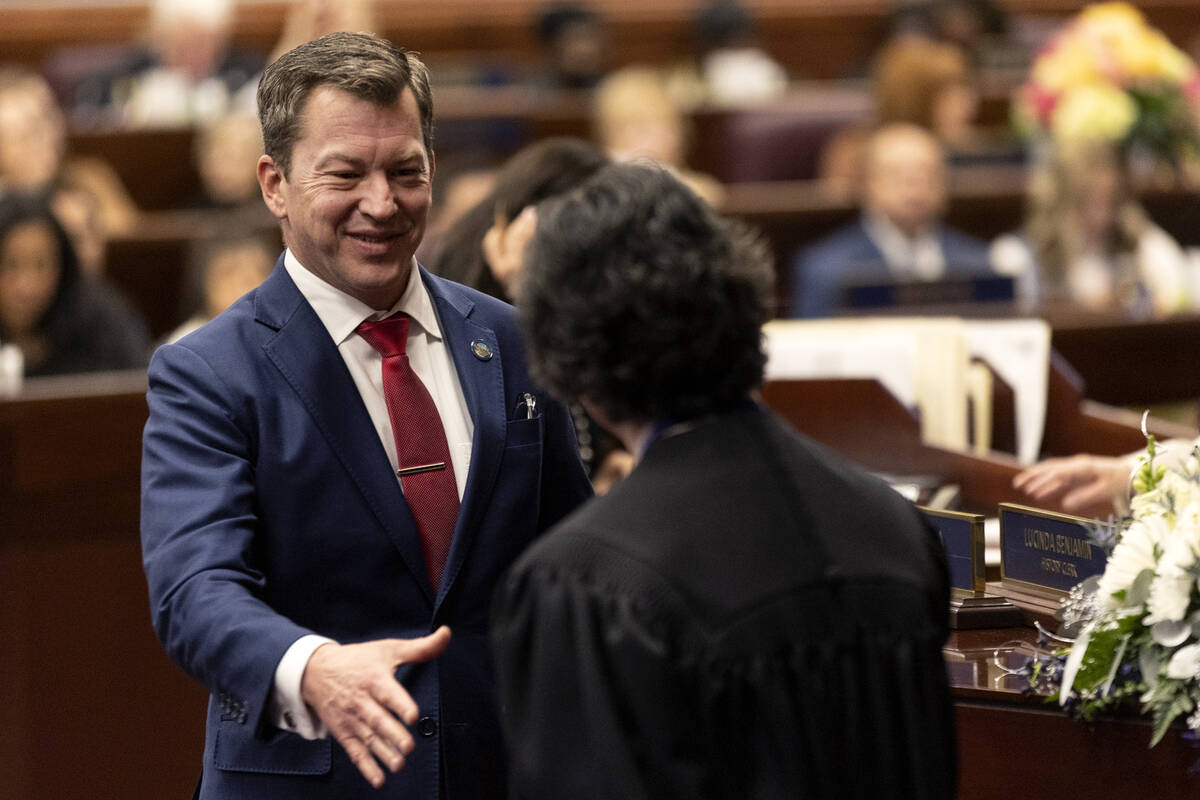 CARSON CITY — The Nevada Legislature convened for its 82nd regular session Monday in a snowbound Carson City, starting the clock on a 120-day calendar that will end in early June.
The 63 lawmakers began their session around midday, being officially sworn into office to begin their duties, though state law specified they take office the day after the November election.
Secretary of State Cisco Aguilar presided over the 42-member Assembly until lawmakers elected Speaker Steve Yeager, D-Las Vegas, as the presiding officer.
In the state Senate, newly elected Lt. Gov. Stavros Anthony presided, though returning Senate Majority Leader Nicole Cannizzaro, D-Las Vegas, will guide the proceedings during the session.
After the ceremonial events, the first order of business was the official introductions of bills; there were 120 pieces of legislation in the Assembly and 108 in the Senate as of Monday morning. Chief among them was Senate Bill 1, which covered the $20 million cost of running the 2023 session.
All of the Legislature's meetings — including floor sessions and committee meetings — are available online for the public to watch. A comprehensive list of events is posted on the Legislature's website.
Latino priorities
A group of Latino legislators held a news conference before the official proceedings kicked off Monday, saying expanding health care access, reforming eviction processes and addressing teacher vacancies are among their top priorities for the session.
One bill the caucus will seek is one that will expand Medicaid coverage to all individuals, regardless of citizenship or immigration status.
"We understand that everyone deserves the right to care that they need regardless of who they are and where they come from. No Nevadan gets left behind," said Sen. Fabian Doñate, D-Las Vegas, who serves as the chair of the caucus.
Doñate said he and other members of the caucus haven't yet discussed the proposed legislation with Gov. Joe Lombardo, but he was hopeful the governor would sign the bill.
Lombardo spokeswoman Elizabeth Ray said Monday the governor's office would not comment on proposed bills.
Assemblywoman Selena Torres, D-Las Vegas, said the caucus also will pursue legislation that "eliminates barriers to professional licensure for educators and supports those wishing to become educators." A persistent teacher shortage has plagued the Clark County School District in recent years.
Assembly sworn in
All 42 members of the Assembly were formally sworn in early Monday afternoon, a third of whom are first-term lawmakers.
Not new to the chamber is Yeager, who was voted into the role of speaker following the formal ceremony. His opening remarks struck a chord of bipartisanship, encouraging members "to solve more problems than we create."
"First and foremost, Nevada is and always has been a place that is big enough for both Democrats and Republicans," he said. "I am confident that together, we're going to get things done this session."
In his remarks, Yeager first quoted former Speaker John Hambrick, a Republican who served in 2015, before adding remarks from ex-Democratic Speakers Marilyn Kirkpatrick, John Oceguera and Jason Frierson.
Yeager, who leads a chamber where Democrats hold a supermajority, vowed lawmakers would add an additional $2 billion for K-12 education.
The funding promise is in line with a proposal from Gov. Joe Lombardo's budget, which he shared during his State of the State address in mid-January.
Yeager also outlined a number of other priorities, including $250 million for teacher pay raises, increasing investments in mental health care and addressing the state's housing crisis.
"Rising housing costs are a real burden for so many Nevada families and we must dedicate the time and resources to provide access to stable and affordable housing to keep Nevadans in their homes so that home can truly mean Nevada for everyone in the state," he said.
History made
In the Senate, Cannizzaro — the first female majority leader when she was elected during the 2019 session — noted that this was the first time in history that both leaders in the upper house were women. (State Sen. Heidi Seevers-Gansert, R-Reno, is the minority leader in the chamber.)
"There are things that are changing," Cannizzaro said. "We are beginning to reflect more what Nevada looks like. … Today this Legislature looks more like Nevada than ever before."
Cannizzaro didn't dwell on policy matters for long, aside from mentioning education, health care and support for small businesses and the economy. "Nevada should be the kind of place where you can live, work and raise a family," said Cannizzaro, as her young son Case climbed on her chair on the Senate floor.
Seevers-Gansert opened with a bipartisan push, noting she and Cannizzaro were joint sponsors of a Senate bill targeting sex trafficking in Nevada. "There is nothing that cannot be accomplished if you summon the will to work together," Seevers-Gansert said.
She also channeled the late longtime former Senate Majority Leader Bill Raggio of Reno when she called for her colleagues to leave partisanship aside now that the Legislature had convened. "The campaign season is over and now is time for us to govern together as Nevadans," she said.
Contact Steve Sebelius at SSebelius@reviewjournal.com, or 702-383-0253. Follow @SteveSebelius on Twitter. Contact Taylor R. Avery at TAvery@reviewjournal.com. Follow @travery98 on Twitter.