Former police officer eyes K-12 reform in 1st legislative session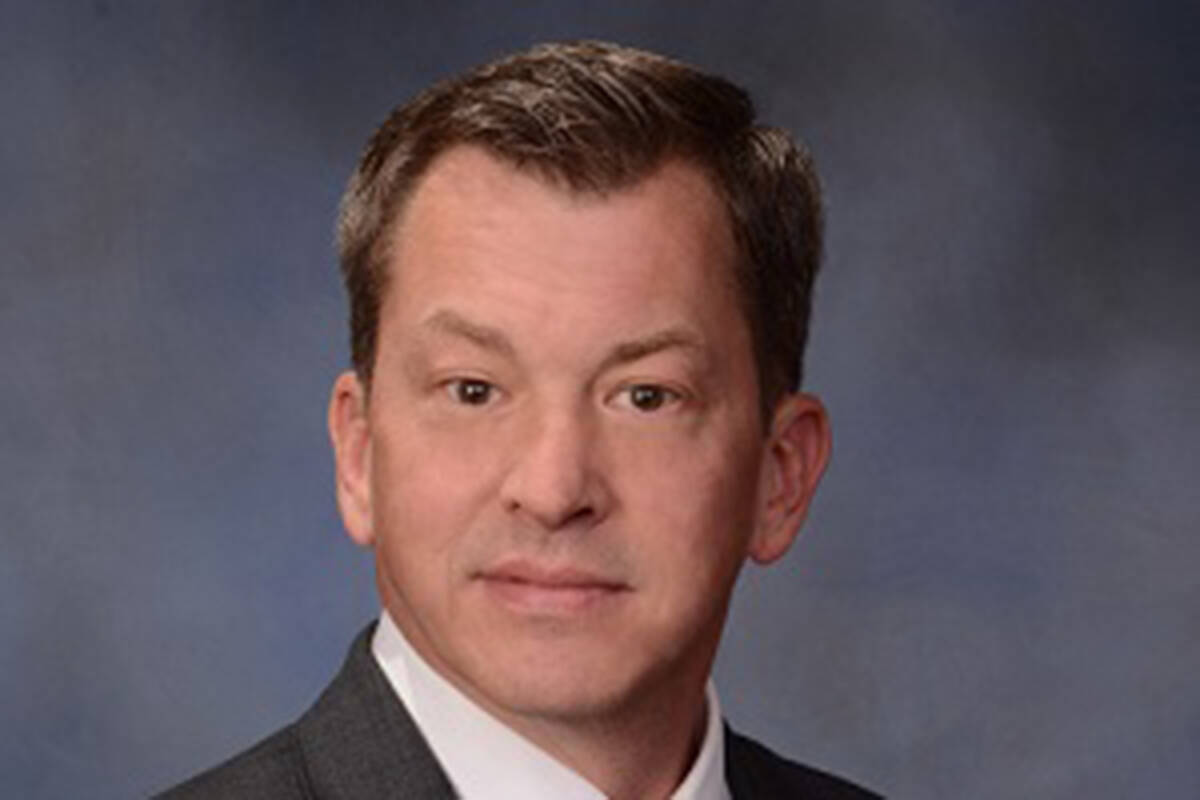 RENO — Finding common ground between two different parties is nothing new for Assemblyman Brian Hibbetts, a retired 27-year veteran of the Las Vegas Metropolitan Police Department.
"As a cop, one of the things that I had to do was mediate between two different parties and find a solution that works for everybody as best as possible, which I think translates well into the political realm — being able to take competing interests and come up with something that is good for the state as a whole, as opposed to one side or the other," he said.
And it's a skill the Republican and political newcomer will likely need in the Nevada Assembly chamber, where Democrats hold a supermajority.
"I'm very open and I always have been very open to working with the other side of the aisle," he said. "My colleagues on the other side of the aisle have been nothing but gracious to me. I don't have any reason to believe that just because we come from different political parties that they're going to shut me out. I think we can work together just fine."
Hibbetts represents northern Las Vegas Assembly District 13. Since winning the seat, the retired police officer said he's been very busy.
"Between the trainings and the meetings and the people wanting you to come out to listen to what it is that they do," he said. "I was surprised at just the sheer volume of number of requests for my time."
Despite being busy, the new lawmaker has had the chance to meet his fellow freshman legislators, many of whom he'd met while on the campaign trail.
"It's nice for us to be able to be together in one spot. Talking to people that were in the last freshman class, they didn't have the opportunity because of COVID," he said. "They were learning everything via Zoom, so they didn't get the bonding experience that we are."
Hibbetts hopes to use his mediation skills to help fix K-12 education, which is a top priority.
"I am very open to sitting down with anybody that has anything that can make it better, whether that's (the Clark County School District) or the groups that want to completely demolish CCSD," he said. "I think there's probably a middle ground somewhere that we can come to make the education system better for children of our state."
Hibbetts, a political newcomer, said he's both excited and nervous for the upcoming session.
"I'm nervous because I don't want to screw anything up. The people of my district put a whole lot of faith in me to do what's right for them," he said. "And I don't want to disappoint them. I'm also excited because it's a brand new chapter in my life. And I'm hoping that I'll have the opportunity to do some good not just for my district, but for the whole state."
Hibbetts will serve on the Assembly Committees on Government Affairs, Health and Human Services and Legislative Operations and Elections.
Contact Taylor R. Avery at TAvery@reviewjournal.com. Follow @travery98 on Twitter.