Homeless bill of rights considered by lawmakers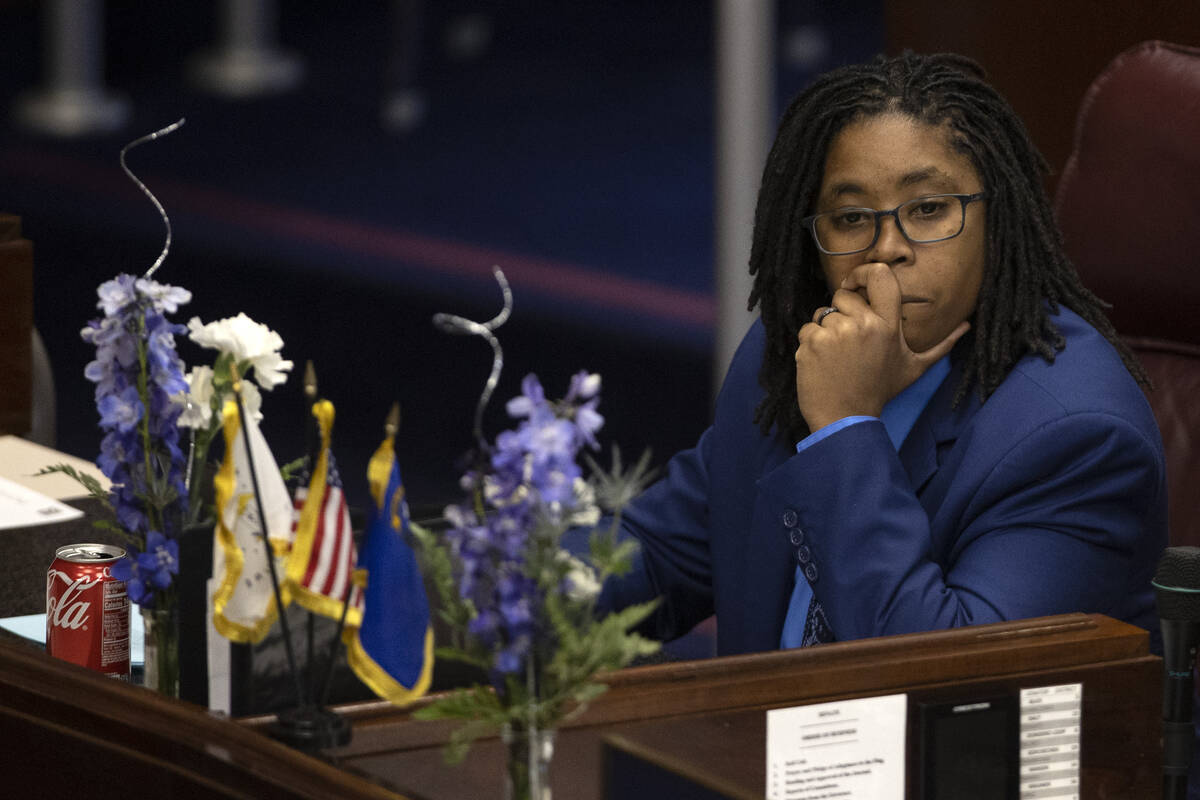 CARSON CITY — Individuals experiencing homelessness may soon have a bill of rights enshrined in Nevada law.
State Sen. Dallas Harris, D-Las Vegas, presented Senate Bill 142 to lawmakers on the Senate Judiciary Committee Friday afternoon. The bill, which would not change any current laws, would establish a Homeless Persons' Bill of Rights.
"I'm not adding any additional protections for them. But I want to make sure that people know they don't have any less protections," Harris said.
Under the bill, homeless people would have the right to be free from intimidation, to use and move freely on public sidewalks, government buildings and public parks, to get equal treatment from state and local governments, to have access to emergency medical services, to register to vote and cast a ballot, to have a reasonable expectation of privacy for their personal property and to be free from discrimination by employers because they don't have a fixed home address.
Harris emphasized that the bill would not give homeless people more rights than any other group and would not give people experiencing homelessness the right to break any laws.
The original text of the legislation was altered by an amendment submitted late last night by Harris. The amendment, which has not been adopted, removes a provision that would allow individuals experiencing homelessness to bring civil action against anyone who violates the bill of rights.
In response to questions about why the legislation is necessary if it doesn't change the law, Harris said the legislation is a "statement."
"We cannot legislate dignity. We cannot legislate respect, but we sure as heck can try and let people know that we see them and that occasionally their concerns are worth our time," she said. "I'm one of 63 and this is my attempt to do what I can to get as close to that dignity and respect if I can."
Several groups spoke in support of the bill, including the American Civil Liberties Union of Nevada, Washoe and Clark County public defenders' offices, and the Nevada Coalition to End Domestic and Sexual Violence, among other progressive-leaning groups.
But multiple groups and individuals spoke against the bill. Many groups, including those from the business and law enforcement communities, said Harris' proposed amendment is a step in the right direction, but more conversations need to occur.
Those groups include the Urban Consortium, Nevada League of Cities and Municipalities, the city of North Las Vegas, the Vegas Chamber and the Metropolitan Police Department.
Lobbyists with Clark County and the Nevada Rural Housing Authority took a neutral position on the bill, raising concerns about the whether it would interfere with local authorities' ability to administer services to the homeless community. Both groups said they looked forward to reviewing the proposed amendment.
Contact Taylor R. Avery at TAvery@reviewjournal.com. Follow @travery98 on Twitter.