Lawmakers consider 3% floor for property tax increases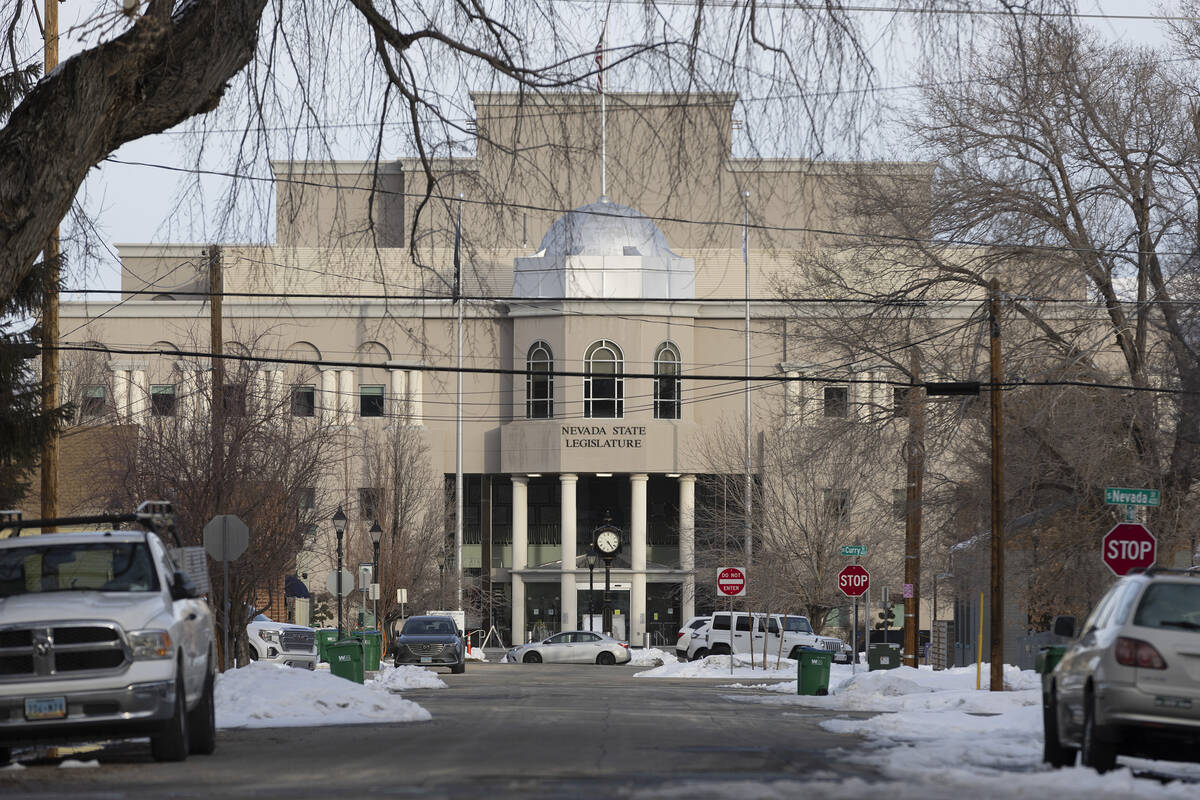 CARSON CITY — Homeowners in Nevada could see higher property tax increases under a bill considered by lawmakers Tuesday.
Senate Bill 96, which was presented by Sen. Dina Neal, D-North Las Vegas, sets the floor for residential property tax increases at 3 percent.
The issue was discussed during the interim period between legislative sessions as a way to stabilize revenue for local governments, Neal said.
"The bill was set up to stabilize revenue and make sure that the local governments, if a recession does come in the future, that they will not lose revenue but that they will maintain 3 percent all the time," Neal said.
In the boom years before the Great Recession, skyrocketing property taxes threatened to force homeowners to sell their homes, until the Nevada Legislature in 2005 capped taxes at up to 3 percent maximum for owner-occupied single family homes, and up to 8 percent for commercial and rental properties.
Under Neal's bill, residential rates will rise by 3 percent per year, while commercial and other property would see increases capped at between 3 percent and 8 percent.
The bill is meant to prevent rates from dropping below 3 percent. Those rates are calculated based on a two-part formula, which includes the 10-year average change in assessed value of all taxable property in the county and two times the percentage increase of the Consumer Price Index.
In 2017, nine counties saw tax caps below 3 percent, which was influenced by real estate value declines during the Great Recession. A similar bill was proposed by Nevada Association of Counties that year, and again in 2021.
The group spoke in support of the bill Tuesday, as did the city of Henderson and the city of Sparks.
"We believe that SB 96 helps local governments maintain our services delivery to our constituents, especially in times of recession or severe economic downturns," said Nevada Association of Counties Executive Director Vinson Guthreau. "Local governments rely on stable sources of revenue to provide consistent local services to our communities."
But several groups spoke in opposition to the bill. Representatives from the Nevada Republican Party, the state Independent American Party, the Libertarian Party of Nevada and Americans for Prosperity, among others, spoke against the formula that would result in higher property taxes.
"Nevada does not have a revenue problem. It has a spending problem," said Nevada Republican Party Executive Director Alida Benson. "It is outrageous that this bill, which will target Nevada families who are already suffering under the heavy burden of out-of-control cost-of-living increases, is even being considered."
The bill would require a two-thirds majority vote, because it would increase tax revenue to the state. It would also challenge Gov. Joe Lombardo's pledge to not raise taxes.
Contact Taylor R. Avery at TAvery@reviewjournal.com. Follow @travery98 on Twitter.