Lawmakers move to protect abortion rights in Nevada constitution
Updated May 10, 2023 - 8:14 pm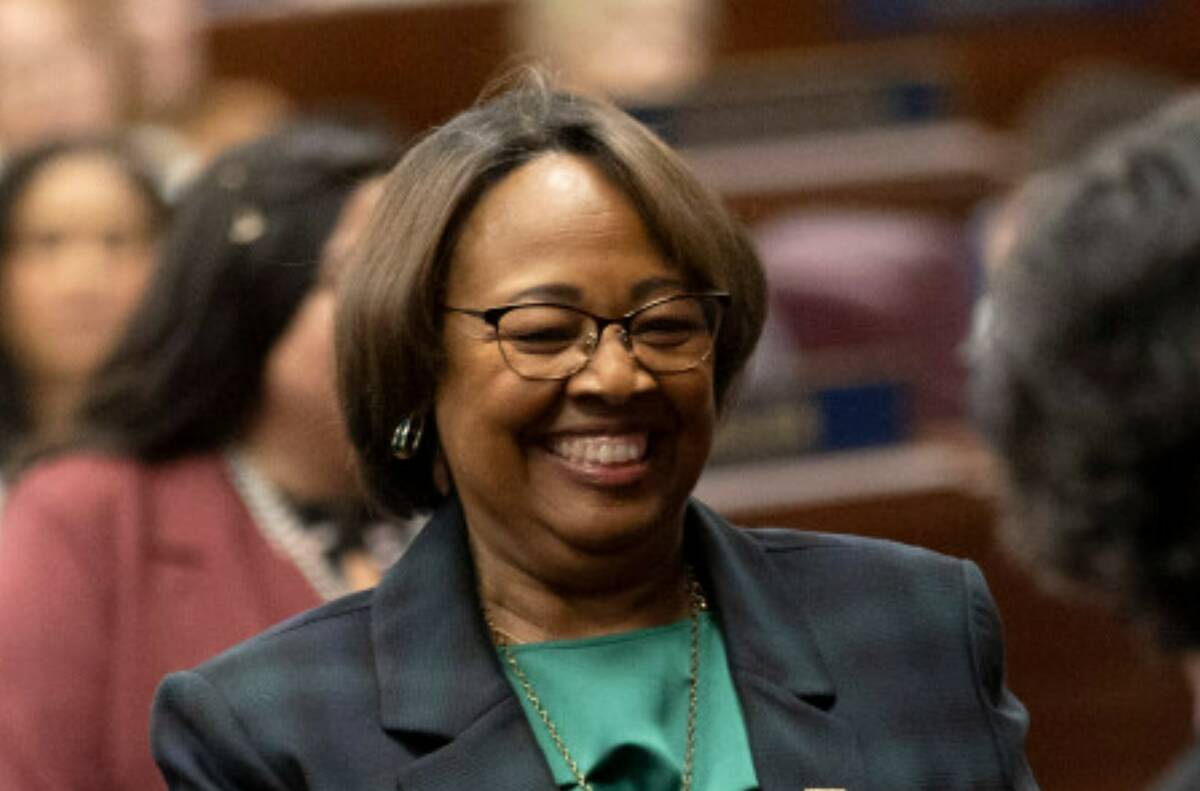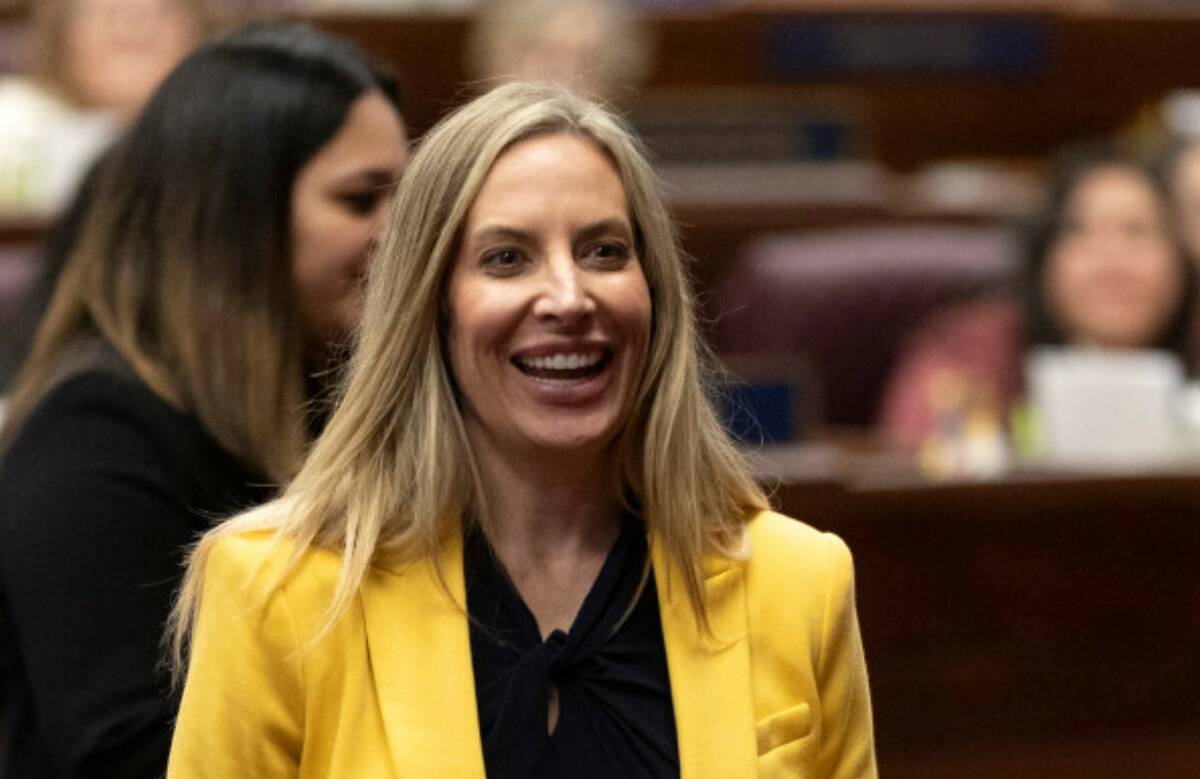 CARSON CITY — The Nevada Assembly voted along party lines Wednesday to enshrine abortion rights in the state constitution, a move they say became necessary after the U.S. Supreme Court overturned Roe v. Wade last summer.
Lawmakers voted 28-14 to approve Senate Joint Resolution 7, which would amend the constitution to guarantee the right to an abortion in the state.
"SJR 7 ensures that everyone in our state is protected in the strongest possible way from ever being denied reproductive health care and from being prosecuted for addressing their reproductive needs," Assemblywoman Daniele Monroe-Moreno, D-North Las Vegas, said.
The measure would authorize the state to regulate abortion after "fetal viability" and would prevent the state from prosecuting an individual or entity for exercising their reproductive freedom or helping another person to exercise that right. It would also protect reproductive health care options, including prenatal care, child birth, postpartum care, birth control, vasectomies and miscarriages.
The measure was approved by the Senate on another party line vote in mid-April. It will still need to be approved by lawmakers during the 2025 legislative session and then placed on the 2026 general election ballot for voters' approval.
The vote was preceded by contentious debate, with some Republican lawmakers voicing their opposition to the bill. Assemblywoman Alexis Hansen, R-Sparks, raised concerns over the measure's "expansiveness," while Assemblywoman Danielle Gallant, R-Las Vegas, said the issue would tie the hands of voters.
"This is not about abortion, but rather upholding our oath to our constituents to allow serious consideration to these issues that have life-altering consequences," Gallant said. "Voting no would demonstrate our trust in our constituents to have healthy debate and empower them to decide how they want to protect their rights, their freedom and their vote."
Democrats, on the other hand, urged their colleagues to pass the measure to protect "bodily autonomy," said Assemblywoman Selena La Rue Hatch, D-Reno.
"Our state, among many other states, are being tested whether we stand up for reproductive and medical freedom for Nevadans," she said. "I urge all of you to support SJR7 because our freedom and our bodily autonomy must be protected."
Abortion rights are protected in Nevada by state statute, which was the subject of a voter referendum in 1990. That law can't be changed except by a vote of the people.
Protecting out-of-state patients
Senate Majority Leader Nicole Cannizzaro, D-Las Vegas, encouraged her colleagues to protect women who come to Nevada for an abortion because it's illegal in their home states. Under Cannizzaro's Senate Bill 131, the state could not cooperate with authorities in other states seeking to prosecute women for seeking an abortion here.
"As the laws in other states become more backwards and more restrictive, women will be forced to take even more drastic measure to protect themselves," the Las Vegas Democrat said. "In many cases, that will mean for the state of Nevada, that women are coming here to seek out safe abortion procedures. And it's already happening."
The proposed legislation would also bar licensing boards from disciplining a health care professional for providing abortions that are legal in Nevada. The bill would codify an executive order signed by former Gov. Steve Sisolak last summer after the U.S. Supreme Court's decision to overturn Roe v. Wade and give individual states the power to regulate abortion.
Several groups spoke in support of the bill, including Planned Parenthood, Nevada State Education Association, Progressive Leadership Alliance of Nevada, Battle Born Progress and the Nevada chapter of the American Academy of Pediatrics, among others.
"Unfortunately, the restrictive abortion bans in some states include measures to prosecute the residents who make the trek out of state," said Battle Born Progress Executive Director Annette Magnus. "The Nevada Legislature has before them a chance to codify these protections into law with SB131 for everyone."
But others opposed the bill, including Nevada Right to Life, Nevada Families for Freedom and several individuals, many of whom raised concerns that the bill could allow minors to be brought into Nevada to get abortions without their parents' knowledge.
"We hope you will stand for life, as our founders did, and reject this bill," Nevada Families for Freedom President Janine Hansen said.
Contact Taylor R. Avery at TAvery@reviewjournal.com. Follow @travery98 on Twitter.