Legislature enters final week as budget impasse continues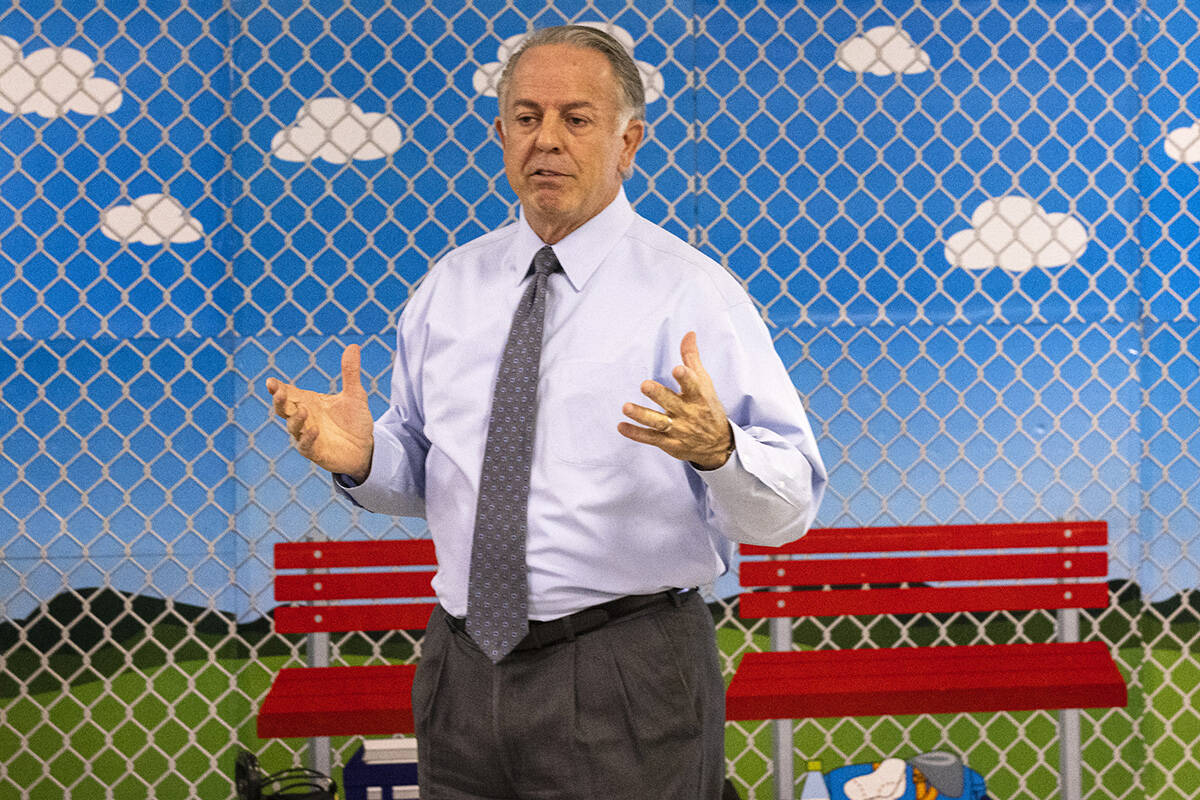 CARSON CITY — As lawmakers scramble to vet remaining legislation ahead of next Monday's imminent sine die deadline, another impending crisis looms.
A battle between Republican Gov. Joe Lombardo and Democratic legislative leadership centered on the state's budget casts a long shadow over the work left for lawmakers before June 5.
Any bills not passed by that date, a constitutionally required deadline for the Legislature to adjourn known as sine die, will perish. And as that deadline quickly approaches, some of the session's most major policy proposals are at risk.
Among those is a bill aimed at bringing the Oakland Athletics baseball team to Las Vegas. Senate Bill 509, which was introduced late Friday night after weeks of anticipation, would authorize $180 million in transferable tax credits for the construction of a 30,000-set retractable roof stadium.
The bill is set to be heard in a joint meeting of the Senate Finance and Assembly Ways and Means Committees on Monday but will need to be approved by the committees and considered by both chambers before being sent to the governor's desk.
Another endangered bill includes a proposal that would create an estimated $4.6 billion in film tax credits over the next 20 years. Senate Bill 496 was first heard in mid-May but still needs to be voted out of the Senate Committee on Revenue and Economic Development before being sent to the floor for approval. It will then be sent to the Assembly, where it will need to go through the process again.
And the survival of those bills could be at risk. Minutes after Senate Majority Leader Nicole Cannizzaro warned during a press conference last week that those priorities could not move forward until the state has a budget, Lombardo vowed to not sign the budget until his policy priorities are addressed.
All eyes will be on the governor as the clock runs out for the first-term Republican to veto four of the budget bills currently on his desk or allow them to become law without his signature. Lombardo has until Wednesday to sign bills making up the state's K-12 education budget and authorizing spending by state agencies. Bills funding state government operations and state employees' salaries and raises will need to be signed by Thursday.
The remaining budget bill, Assembly Bill 521, has yet to receive a vote in the Senate. The bill would authorize more than $1 billion in capital improvement projects and requires a two-thirds vote for approval because it renews a standing property tax for those projects.
While negotiations between the governor and Democratic leadership continue behind the scenes, lawmakers will work to process scores of the bills in two finance-related committees. It's also a last chance for bills that received an exemption earlier in the session to be considered.
Among those are five of the governor's bills, all of which have stalled in the legislative process.
On the floor, lawmakers will vote to concur or not concur with changes made by the other house to bills originating in their chamber. If legislators reject changes made by the other house, a conference committee made up of lawmakers from both chambers will be convened to rectify changes before sending it to the governor'
Contact Taylor R. Avery at TAvery@reviewjournal.com. Follow @travery98 on Twitter.