Nevada lawmakers may allow North Las Vegas council to grow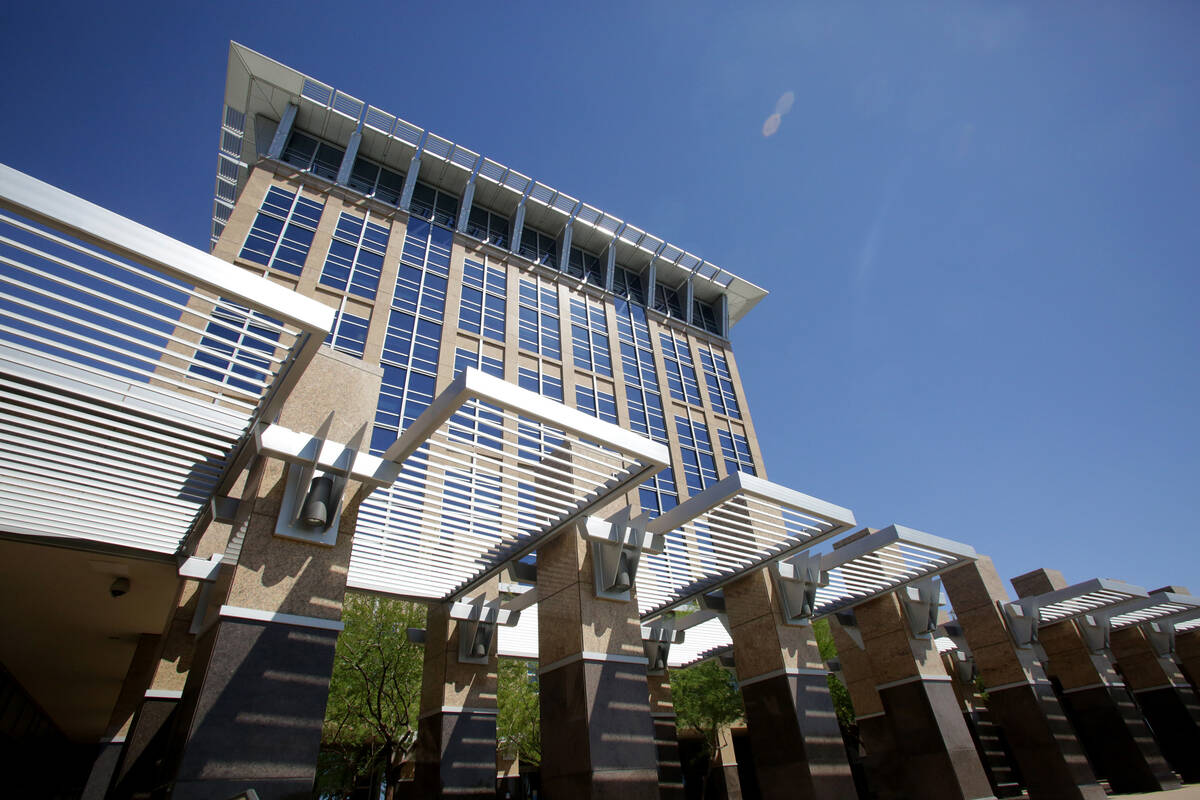 CARSON CITY — The Nevada state Senate on Monday passed a bill that would expand the North Las Vegas City Council, although the city and its new mayor oppose the measure.
Senate Bill 184 was approved on a vote of 13-8, with all Senate Republicans voting against advancing the bill to the Assembly.
The bill would add two new seats to North Las Vegas' City Council, require the city manager to become a resident of the city, and would bar the city attorney from providing legal advice to council members on any issues not directly related to official business.
The bill's primary sponsor — Sen. Pat Spearman, D-North Las Vegas, who ran unsuccessfully for North Las Vegas mayor herself last year — said expanding the city council is "a civil rights issue" and not about whether she plans on running for any of the positions on the council.
"Senate Bill 184 is not about anybody in the North Las Vegas government. It is about the people who are asking for adequate representation," Spearman said. "Why wouldn't anyone want the majority minority city in the state to have equal representation?"
But Sen. Pete Goicoechea, R-Eureka spoke in opposition to the bill.
"But to disregard the fact that this is a charter city with a charter committee and then bring it to this body to restructure what that city council looks like I feel is wrong," Goicoechea said.
Senators also voted to approve Senate Bill 302, which would prohibit a licensing board from disqualifying or disciplining someone for providing gender-affirming care and would bar the governor from issuing a warrantfor a person criminally charged for providing gender affirming care in a state where its illegal to do so.
"Senate Bill 302 will address the increasingly grave environment presented by state governments across the country who seek to remove access to gender-affirming care," Sen. James Ohrenschall, D-Las Vegas, said. "I believe Nevada has the chance to really take a stand for what is right."
The measure was approved on a party line vote, with all Republicans voting against the bill.
Lawmakers in the Senate voted unanimously to approve Senate Bill 362, which requires a peace officer to make sure medical aid is rendered to a person in their custody who says they can't breathe. The bill would also require the Department of Motor Vehicles to create a program that would allow people with medical conditions to have a symbol on their drivers licenses to alert first responders to that fact.
In the Assembly, lawmakers voted unanimously to approve Assembly Bill 73, legislation that would give students the right to wear tribal regalia of cultural or religious significance at graduation ceremonies. Some school rules prohibited non-academic symbols on graduation clothing.
Contact Taylor R. Avery at TAvery@reviewjournal.com. Follow @travery98 on Twitter.