School choice, election reforms highlight friction in Carson City
Updated May 4, 2023 - 7:34 pm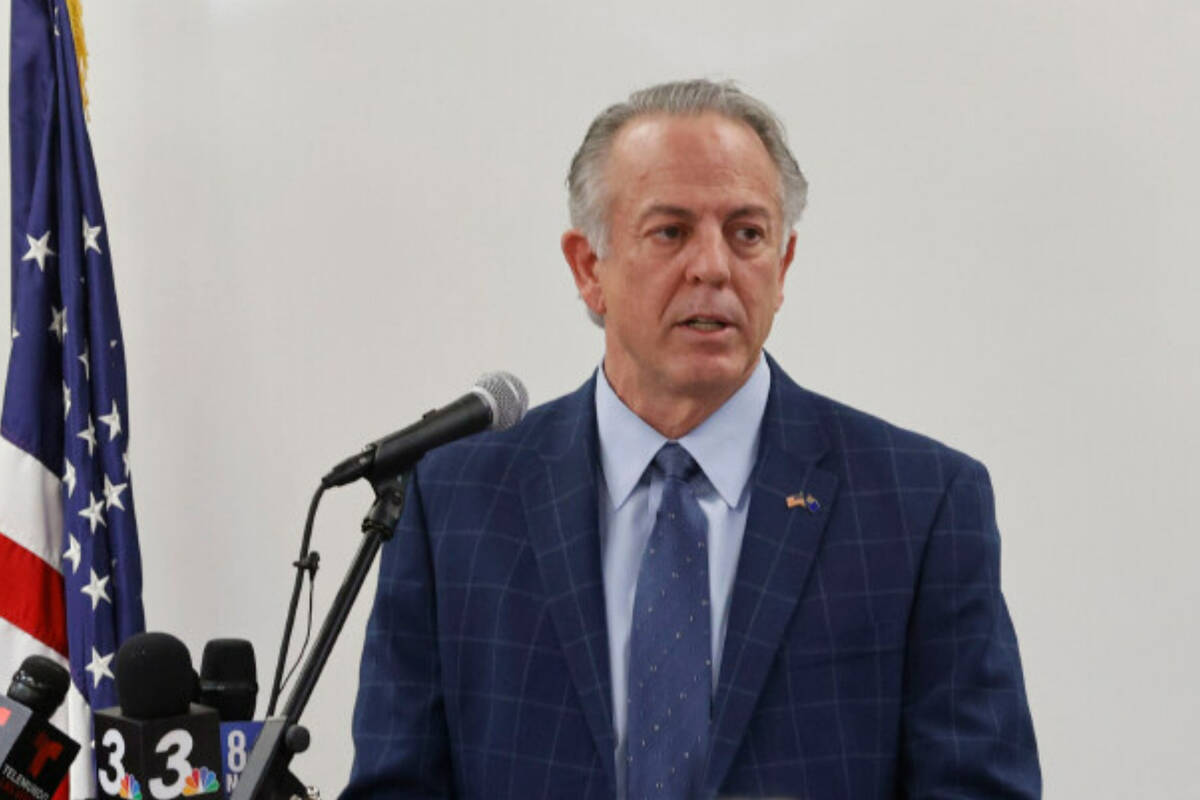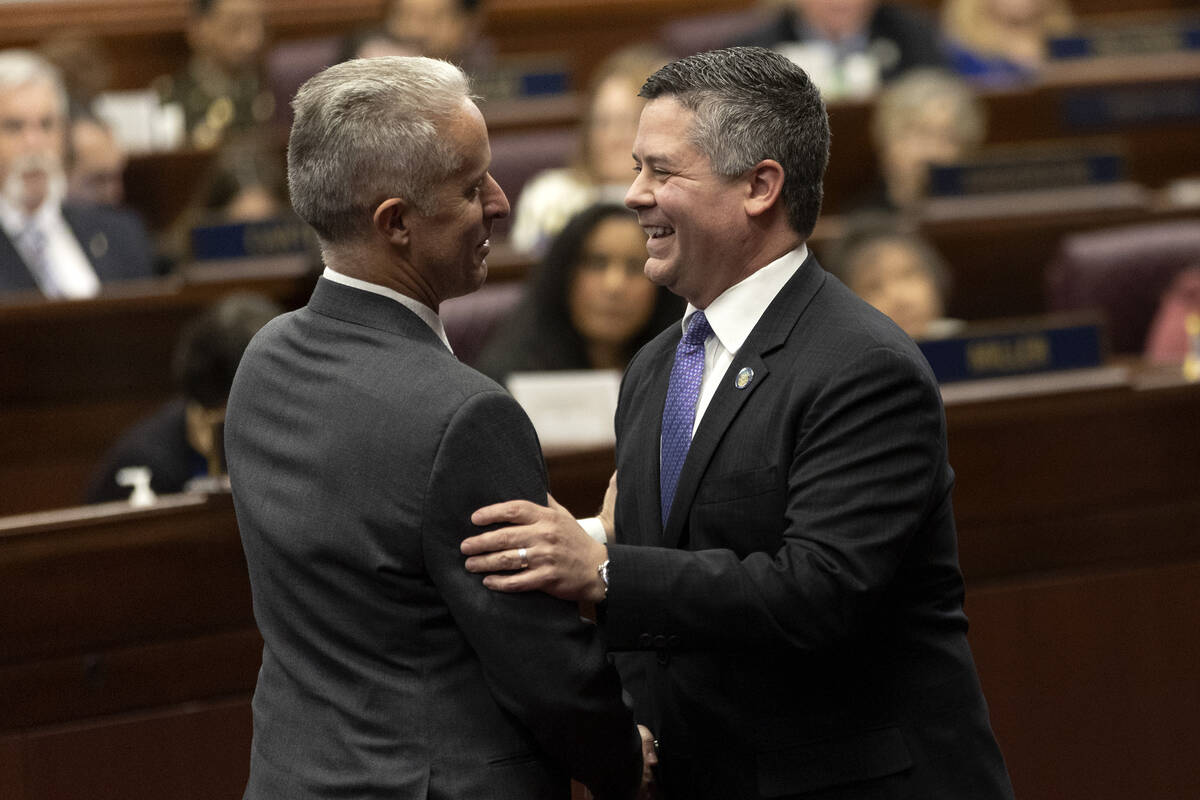 CARSON CITY — Majority Democrats who control the Legislature and Republican Gov. Joe Lombardo remain at odds as the 2023 session winds to its end on June 5.
The contrast between the parties' priorities was made crystal clear during a news conference on the steps of the Nevada Capitol building Wednesday during which Democratic leadership and constitutional officers took aim at some of the governor's proposals.
Assembly Speaker Steve Yeager, joined by Treasurer Zach Conine, Attorney General Aaron Ford and Secretary of State Cisco Aguilar, honed in on a provision of the governor's election reform bill that would require an ID to vote.
"This isn't a problem that exists in the state of Nevada. It's simply a solution in search of a problem," Yeager said. "As long as we're gonna have elected officials who continue to propagate a falsehood that there's voter fraud, we're gonna have pushes for legislation like this."
The Democratic leader said there are "no plans" for a hearing on the governor's bill, Senate Bill 405, effectively sentencing the proposed legislation to death.
Ford also slammed voter ID as unconstitutional and said he would not abide proponents of claims of voter fraud and stolen elections.
School choice opposed
Notably absent from the news conference was Senate Majority Leader Nicole Cannizzaro, who couldn't make it because of a "scheduling conflict," Conine said. But her absence didn't stop Yeager from taking aim at yet another centerpiece of Lombardo's legislative priorities — school choice.
"We do have school choice in the public education system. We're very supportive that with magnet schools, zoning variances and that," he said.
"What I would say legislative Democrats are not in favor of using tax money to give private school vouchers that generally help more affluent kids."
Yeager's comments reference a provision of Lombardo's sweeping education bill that would boost funding for Opportunity Scholarships and would expand which families can access those scholarships. Assembly Bill 400, which was heard last week, faced several questions from Democrats about whether the policy would take money away from the public school system.
Honest conversations, disagreements remain
Yeager said he was "encouraged" by conversations with the governor's office, but said "fundamental disagreements" remain.
"I'm encouraged by the conversations and the communication with the governor has been open and honest," he said. "I will tell you there were fundamental disagreements about certain topics."
The governor's office said there have been "good conversations" between executive branch officials and legislative leadership, and said they would continue. Lombardo singled out his elections bill: "It would be malpractice not to consider a conversation about it."
And Lombardo pushed back on claims that Opportunity Scholarships would benefit wealthy families.
"If you look at the people that have taken advantage of the Opportunity Scholarships, previously, they don't meet that demographic. And all we're asking is availability," he said. "Everything comes down to people that have the ability to take advantage of solutions. And that's one of the solutions that we're looking for."
Lombardo Chief of Staff Ben Kieckhefer said a balanced budget is the "single most important thing."
"The single most important thing that we need walking out of this legislative session is a responsible and balanced budget that is sustainable, and puts our state on a trajectory for success long term, not just for the operations of state but for the people of our state," he said. "I think the governor has proposed that and if zero policy bills pass, from either party, and we pass a budget that does that, we think it'd be a good outcome."
Contact Taylor R. Avery at TAvery@reviewjournal.com. Follow @travery98 on Twitter.