Secretary of State slams Lombardo's election reform bill
Updated April 3, 2023 - 12:59 pm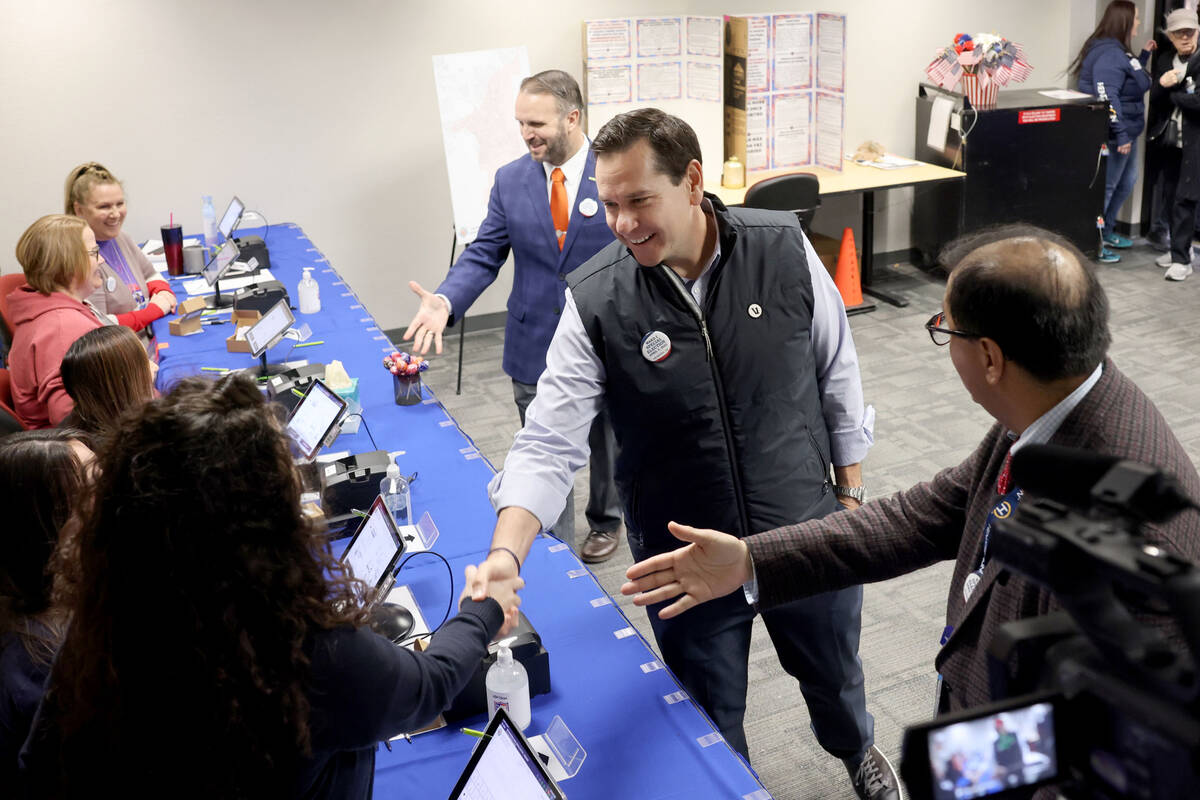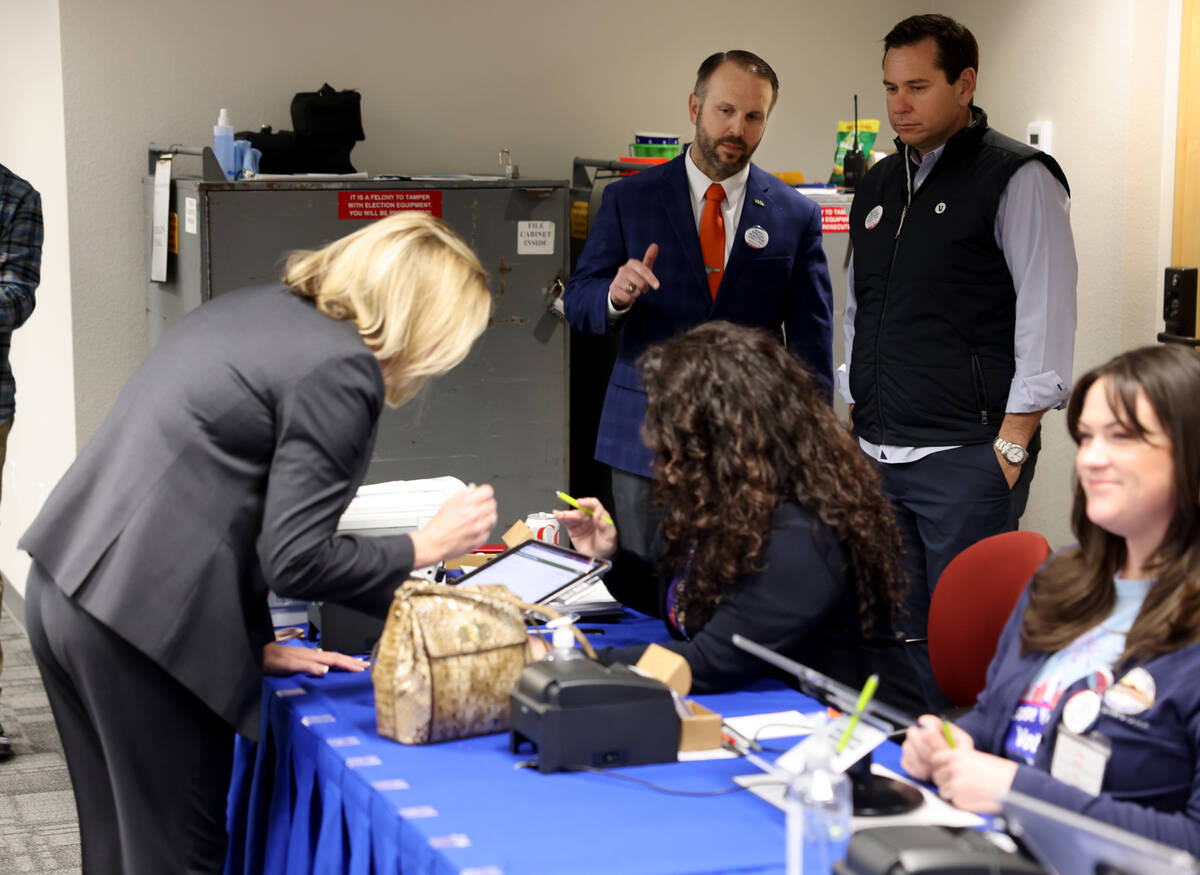 Nevada Secretary of State Francisco Aguilar criticized an elections bill introduced by Gov. Joe Lombardo that would institute voter ID and end the practice of sending a mail ballot to every active registered voter.
Speaking during a tour of Henderson's voting facilities Monday as residents cast ballots in a special election to fill the vacant Ward 1 seat, Aguilar dismissed Senate Bill 405 as unnecessary.
"I think it's the solution to a problem that doesn't exist," Aguilar told reporters Monday morning.
The measure, introduced last week, would require voters to show ID to vote, either in person or by mail, end universal mail balloting, require all mail ballots to be received by the county before polls close on Election Day and place limitations on so-called ballot harvesters who turn in ballots on behalf of others. Other Nevada Democrats have also criticized the governor's proposed bill.
Aguilar called the bill "a response to anecdotal information rather than facts." He praised the current state of Nevada's elections, saying they are "some of the most secure elections in the country" and are highly rated by third-party audits.
The secretary of state also said a new centralized voter registration database, currently with a funding proposal of $30 million before the legislature, is a better way to improve the Nevada elections. He said the new system would allow the state to more effectively collect data on its elections and improve them.
"The voter registration election management system is having the data to make decisions based on fact, rather than anecdotal information," Aguilar said.
Aguilar has also called for funding for additional vote-reading machines to allow more ballots to be processed more quickly during elections.
A request for a response from the governor's office was not immediately returned.
Contact Mark Credico at mcredico@reviewjournal.com. Follow him on Twitter @MarkCredicoII.