Should Nevada prisons have standards for transgender inmates?
Updated March 22, 2023 - 10:09 am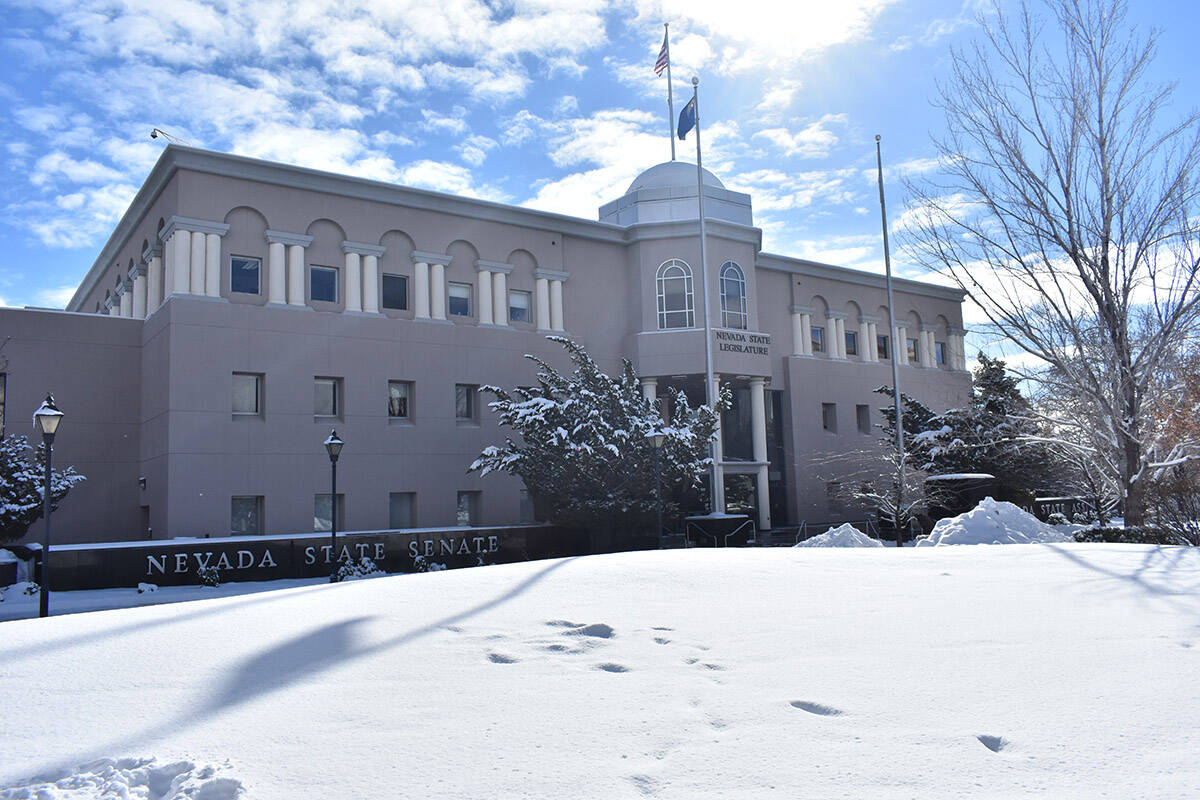 CARSON CITY — The Department of Corrections may soon be required to develop standards for the supervision and care of transgender inmates under a bill heard by lawmakers Tuesday.
Senate Bill 153, sponsored by Sen. Melanie Scheible, D-Las Vegas, would require the director of the corrections department to create standards for the "supervision, custody, care, security, housing and medical and mental health treatment" of transgender and gender non-conforming offenders.
"The goal of SB 153 is to make clear in statute our commitment to protecting the same rights and protections of all offenders and to require that our correctional system carry out that commitment," said Scheible.
Regulations created by the director must be approved by the Board of State Prison Commissioners. The bill also requires the director to develop cultural competency training for correctional staff for interacting with transgender, gender nonconforming, gender nonbinary and intersex offenders.
The regulations must be adopted by Jan. 1.
Several groups spoke in support of the bill, including the Clark and Washoe counties public defenders' offices, Battle Born Progress, Return Strong and the Nevada Coalition to End Sexual and Domestic Violence.
Battle Born Progress Executive Director Annette Magnus warned lawmakers that the state could be at risk if it doesn't implement such regulations.
"It is a huge risk for our state to not have standards on this issue," Magnus said. "If we do not get this right, we are putting everyone at risk. We have seen lawsuits on these issues in other states that have been brought."
But not everyone spoke in support of the bill, including Nevada Republican Party National Committeeman Jim DeGraffenreid, who also warned of lawsuits.
"This bill puts staff and gender-conforming prisoners in danger and opens up the state of Nevada to litigation risk on a number of fronts," DeGraffenreid said.
Representatives from the Department of Corrections, who testified without taking a position on the bill, said the department already complies with many, "if not all," provisions of the bill because of federal guidelines.
But despite federal regulations and concerns that the law is repetitive, the bill is meant to ensure protections, Scheible said.
"I think that every person who is incarcerated in the Department of Corrections in the state of Nevada should be able to refer to a state law, a state policy that describes the way that they are entitled to be treated under law while they are incarcerated," she said.
Contact Taylor R. Avery at TAvery@reviewjournal.com. Follow @travery98 on Twitter.