Shrooms, anyone? Lawmakers propose decriminalizing magic mushrooms for some
Updated March 15, 2023 - 4:14 pm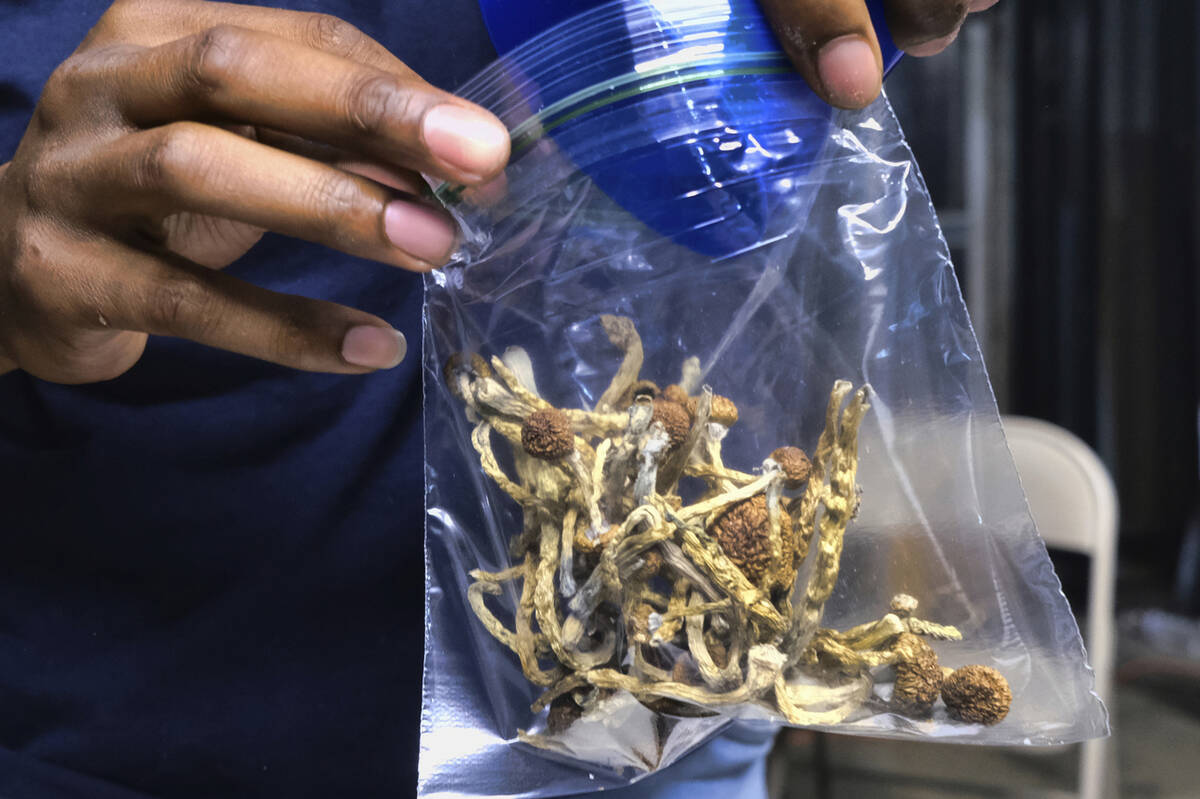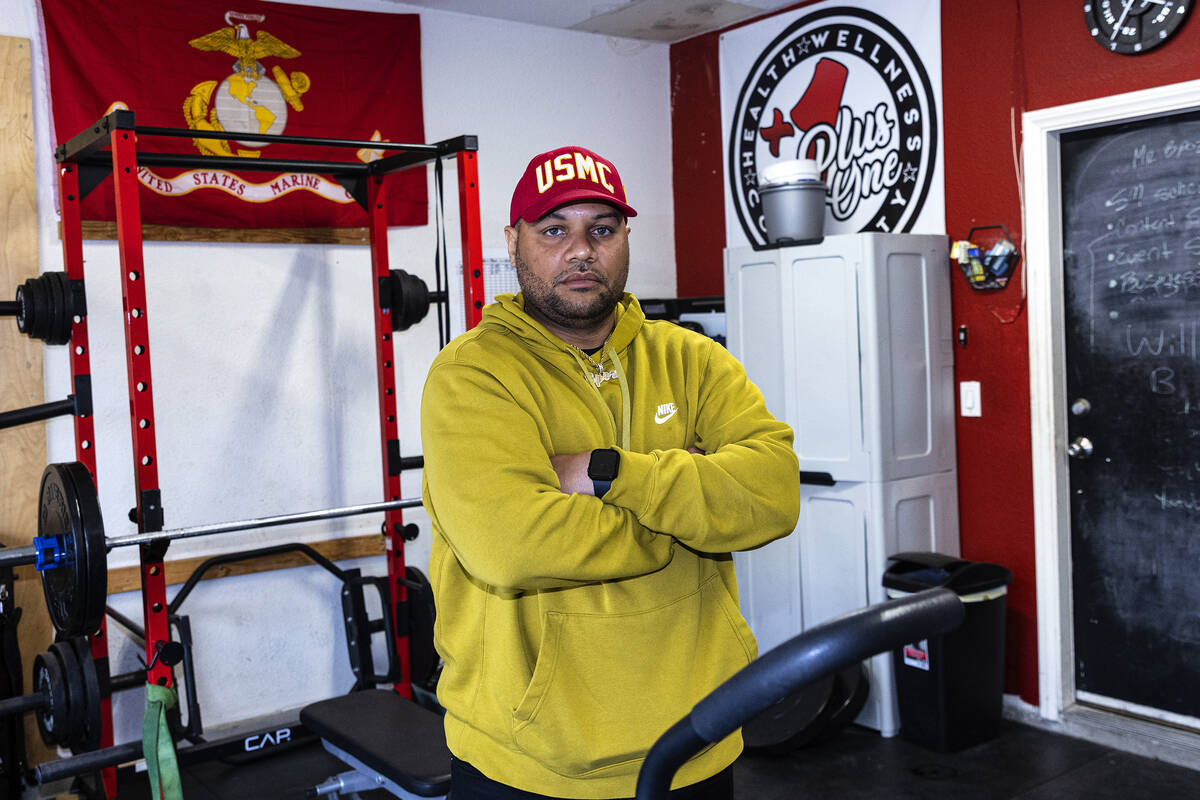 North Las Vegas veteran Gerald Mayes says psilocybin — hallucinogenic fungi also known as "magic mushrooms" — helped him with his post-traumatic stress disorder and alcoholism.
A bill introduced in the Nevada Legislature last week would set the state on a pathway to study the use of psychedelics as a medical treatment in hopes of helping other Nevadans' mental health.
Senate Bill 242, introduced by Democratic state Sens. Rochelle Nguyen and Fabian Donate, both D-Las Vegas, would establish procedures for a research facility to conduct studies on the medical use of psilocybin. It would also decriminalize the use and possession of psilocybin and MDMA for people 18 years old or over who are using the psychedelics within the scope of an approved study.
"Honestly, it helped my entire life," said Mayes, the veterans affairs chair of the NAACP in Las Vegas. "It sounds weird. It sounds crazy. It sounds crazy to me. But it worked and helped me to not be afraid to dive deep within to address some of the things that I've been pushing away."
Mayes, who served eight years in the Marine Corps, was shuffled around the veteran health care system, and nothing seemed to help him, he said. He began reading studies and books about the use of psilocybin to treat patients with depression, anxiety and addiction. After he used psilocybin once October 2021, he was able to quit drinking alcohol, and he felt a lot better.
"With the current situation with veterans not being able to get in and get access to care for mental health issues … we need to provide more options," Mayes said. "It's important that we expand the research so that we can begin to service these service members."
Shrooms for mental health treatment
Researchers in recent years have begun studying the medical benefits of naturally occurring drugs such as mushrooms to treat mental health issues like post-traumatic stress disorder, although Indigenous communities have used the fungi for its medical benefits for thousands of years.
In 2018, the U.S. Food and Drug Administration named psilocybin a "breakthrough therapy" in treatment for severe depression, and states and municipalities have begun funding research on the psychedelics.
At UNLV, neuroscientists Dustin Hines and Rochelle Hines study the possible medical benefits of psychedelics and were "stunned" at how they were able to help people with conditions like PTSD, Dustin Hines said.
Not much research has been done on psychedelics because they have been DEA-controlled, Rochelle Hines said, however she and her husband have been able to study the substances with their DEA license, finding that psychedelics are highly effective in treating certain mental health illnesses.
"We know in the case of people with PTSD, this is one of the medicines that is super helpful," Dustin Hines said.
Some traditional drugs have a 10 to 20 percent effective rate at changing the connections in the brain, but psychedelics like psilocybin have an 80 to 90 percent effective rate, Dustin Hines said. The use of psychedelics opens a patient up to behavioral flexibility, he said, and during psychedelic therapy, there is a team of psychiatrists and psychologists helping the patient go through the experience.
While people suffering from PTSD know that psilocybin is helpful, it is not something they have access to, Dustin Hines said.
"There is significant progress being made," Rochelle Hines said. "But again, I think a lot of people feel like, you know, it should be faster."
Psychedelics are "absolutely a powerful medicine" that must be used cautiously, but they are not as toxic as alcohol. There are concerns about how psilocybin affects your heart and gut after massive amounts of use over a long amount of time, Dustin Hines said. There are also some unknowns that need to be studied, such as its effect on people with schizophrenia.
Nevada 'ahead of the curve'
The proposed legislation is "transformative" and puts Nevada ahead of the curve, Dustin Hines said.
"It really gives us a chance, hopefully, to do more research and understand it more," he said.
A few other states have begun to fund research or set up task forces to study the medical use of psilocybin.
Oakland, California, legalized magic mushrooms in 2019, the second city to decriminalize the natural hallucinogens with Denver, Colorado, first, according to USA Today. Oregon became the first state to legalize psilocybin, with a ballot question that passed in 2020 taking effect Jan. 1, 2023.
Donate, who works in the health care sector as a consultant, decided to co-sponsor the legislation after talking with a constituent who is a student at UNLV who told him a personal story about their depression and how psilocybin helped change their life. He expects the legislation to come up in a Senate Committee on Health and Human Services meeting within the next couple of weeks.
"If we can pave the way for our researchers to have access to this, it's a win-win for all of us," Donate said.
Contact Jessica Hill at jehill@reviewjournal.com. Follow @jess_hillyeah on Twitter.