Speeding can kill, and soon that could bring a longer sentence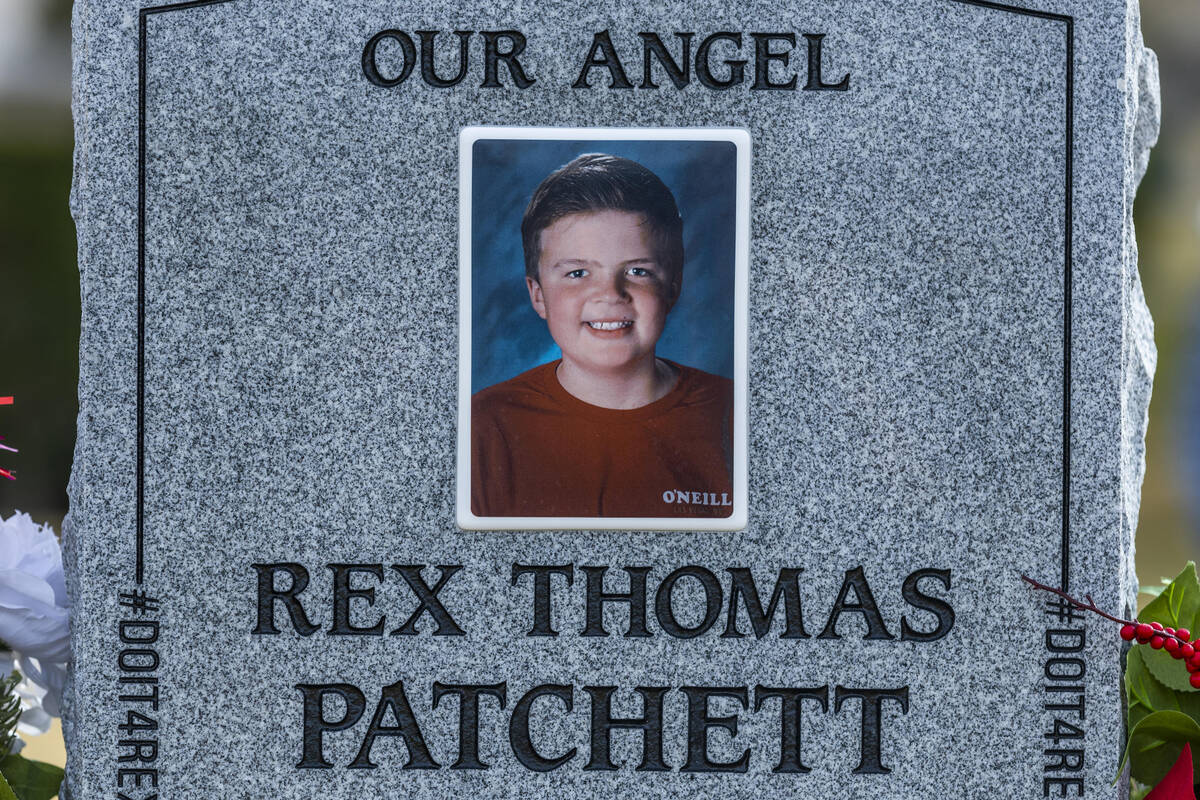 CARSON CITY — Maximum penalties for reckless driving may soon be increased under a bill heard Tuesday.
An amended version of Senate Bill 322, which would increase the penalty for reckless driving causing bodily harm or death to a term of six to 10 years, was presented to the Assembly Judiciary Committee by bill sponsors Sen. Jeff Stone, R-Henderson, and Assemblyman Toby Yurek, R-Henderson.
Lawmakers were joined by Jason Patchett, whose 13-year-old son, Rex, was killed when a driver going more than 90 mph lost control of his car and struck the teenager in front of his middle school last year.
"If the facts of the reckless driving case are as egregious and extreme as the one where my son was killed, and those facts do not warrant a prison sentence of more than six years, I cannot even begin to imagine, nor would I even want to imagine, a set of facts more egregious or extreme that would," Patchett said.
The driver who struck Rex, 21-year-old Jose Marmolejo, received six years in prison with the possibility of parole, the current maximum sentence for reckless driving.
Nicknamed Rex's Law, the bill would increase that penalty to between six and 10 years if the vehicle was going more than 50 mph above the posted speed limit at the time of the collision, or if the reckless driving occurred in a pedestrian safety zone or school zone. The bill was amended before being approved unanimously on the Senate floor in mid-April. The original version would have increased the penalty to between eight and 20 years if a driver was speeding at more than 50 mph over the posted speed limit.
Several groups spoke in support of the bill, including the cities of Henderson and North Las Vegas, Clark County and the Clark County School District, the Nevada District Attorney's Association and the Metropolitan Police Department.
Contact Taylor R. Avery at TAvery@reviewjournal.com. Follow @travery98 on Twitter.