6 reasons why Barbara Cegavske survived Nevada's blue wave
Updated November 8, 2018 - 10:45 am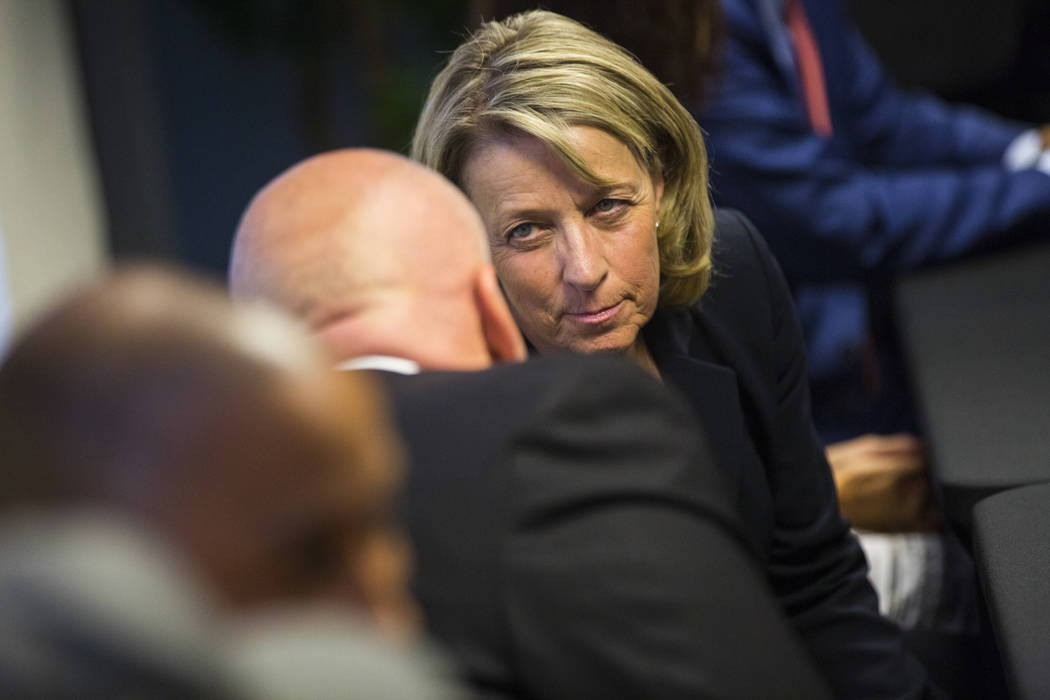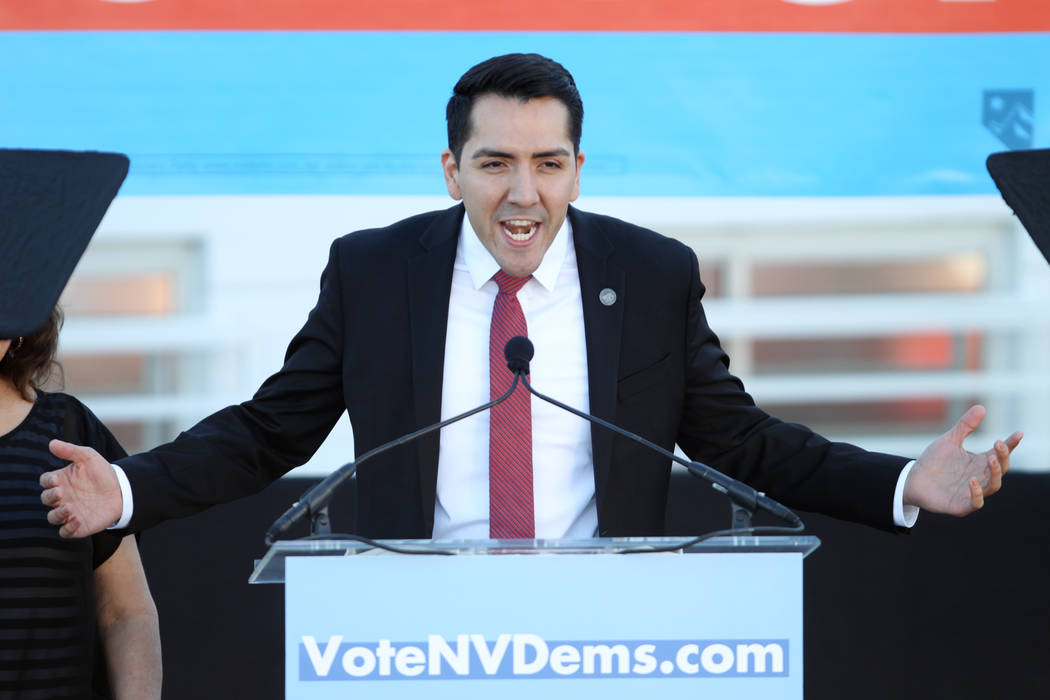 CARSON CITY — A look at turnout and outcomes in Nevada's down-ballot statewide races Tuesday brings to mind that ditty from the children's show "Sesame Street," where "one of these things is not like the others."
Now that you possibly have a irritating earworm tormenting you, the election that bucked at least one dominant trend was the race for secretary of state. It was the only statewide state government race that Democrats lost.
Republican incumbent Barbara Cegavske held on to win by 0.7 percent, or fewer than 6,500 votes out of nearly 951,000 cast, against second-term Democratic state Assemblyman Nelson Araujo. Both are from Las Vegas.
Why Araujo pulled the short straw seems to reflect trends that played out in elections across the state and the country. Araujo declined to comment on the race Wednesday beyond a concession statement where he congratulated his opponent, but a look at the voting results reveals a few telling tidbits.
1. Gender before party (but both helped)
This year's midterms were undeniably favorable to women, especially Democrats, but not just. Though a Republican, Cegavske likely benefited from the gender factor, said Eric Herzik, a political science professor at the University of Nevada, Reno.
"It was a good night to be a Democrat, and it was a good night to be female," he said. "I would celebrate that because you don't often see that in Nevada."
2. Location, location, location
Cegavske, like Araujo, is from Las Vegas. Araujo's lead over Cegavske in most-populous, Democrat-heavy Clark County was under 8 percentage points. The next-lowest margin for a statewide Democrat in the county was for Zach Conine, who won the treasurer's race and had a better than 9-point advantage in the county. Other Democrats had double-digit margins of victory in Clark.
3. Longevity and name recognition
Cegavske has been in state government for more than two decades, serving six years in the Assembly, 12 in the senate and four as secretary of state. Araujo is finishing his second term in the Assembly.
4. Turnout
The secretary of state's race saw the lowest turnout of the five down-ballot statewide races. The lieutenant governor's race saw the highest, followed by attorney general. Secretary of state turnout often comes third, drawing more total votes than either controller or treasurer, but 6,000 fewer people voted in the Cegavske-Araujo race than in the race with the next-lowest turnout, for state controller.
Compared to the nearly-identical top turnout races of lieutenant governor and attorney general, roughly 9,100 fewer people voted in the secretary of state race. By one measure, nearly all of that shortfall showed up in Clark County, where the turnout difference between the top races and the secretary of state's race was 9,000.
Araujo also had the lowest vote total for Clark County among state Democrats — nearly 16,000 fewer votes than lieutenant governor-elect Kate Marshall, or about 4.6 percent.
5. Voter awareness
Secretary of state is not a well-known race, nor are its duties, or, for that matter, its occupants. So more people skip voting in the race. What's more, Araujo, who is Hispanic, might have missed out on an above-average Hispanic turnout because that the fall-off in down-ballot voting for the group is higher, said Viridiana Vidal, state director of the immigration reform group America's Voice.
"From the Latino perspective, I think one of the things that maybe was missing is that not everyone knows what a secretary of state does," Vida said. "Maybe there was not enough education out there."
6. Race complexity
Unlike the next-closest statewide race — the attorney general's race, which Democrat Aaron Ford won by 0.5 percentage point — there was no conservative third-party candidate in the secretary of state's race to sap votes from the Republican candidate. The Independent American party candidate in the attorney general's race pulled better than 3 percent of the vote that likely would have accrued for Republican Wes Duncan. Similarly, the IAP candidate's 2.4 percent draw in the state treasurer's race also might have turned the outcome to the Democrat's favor there: Conine won by less than 0.7 percentage points.
Also, the secretary of state race, unlike the AG's race, held little controversy or rancor. Plain vanilla is an incumbent's favorite flavor.
Contact Bill Dentzer at bdentzer@reviewjournal.com or 775-461-0661. Follow @Dentzernews on Twitter.