7 Republicans who may run against Nevada Sen. Jacky Rosen
Updated March 11, 2023 - 2:55 pm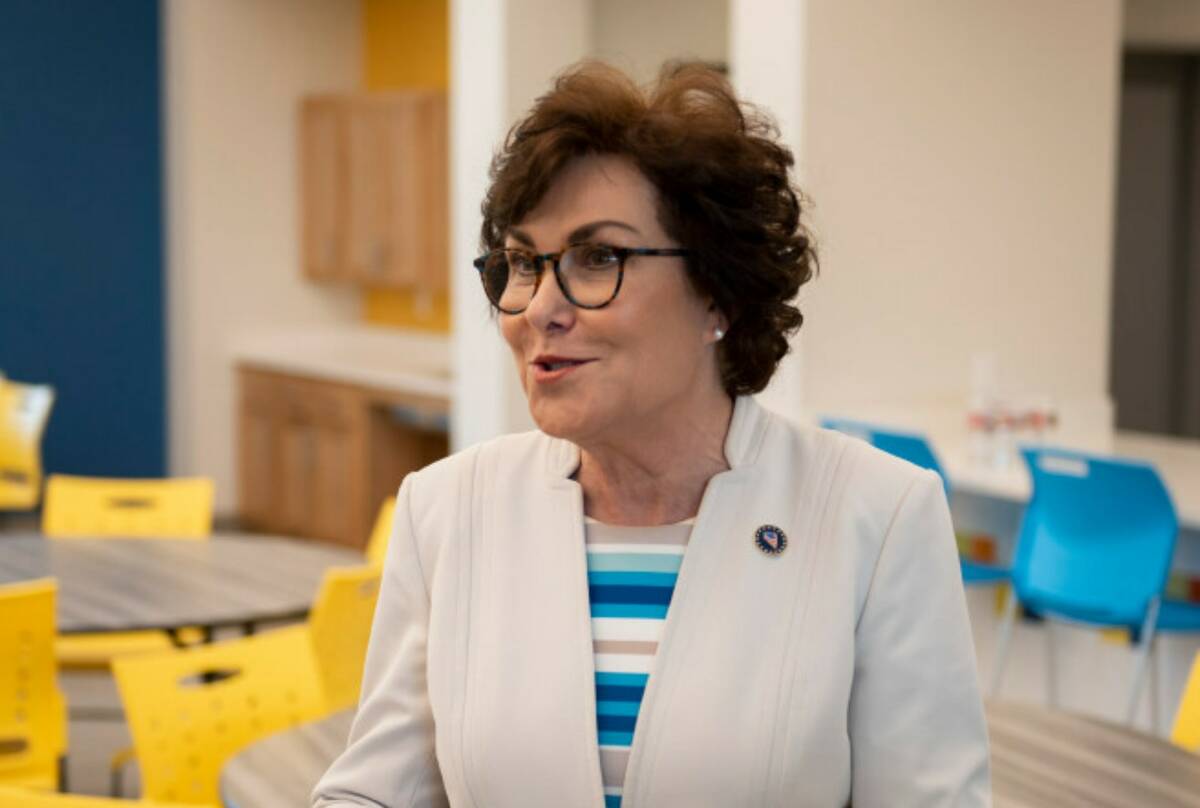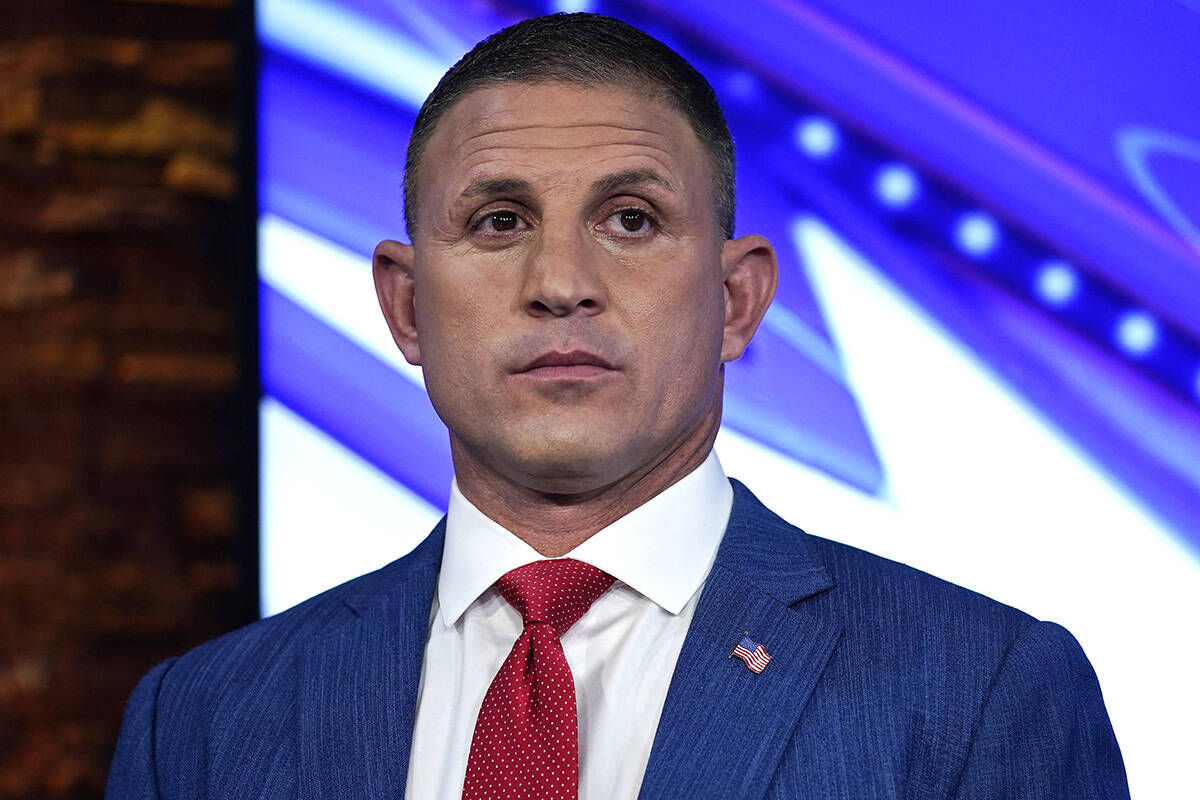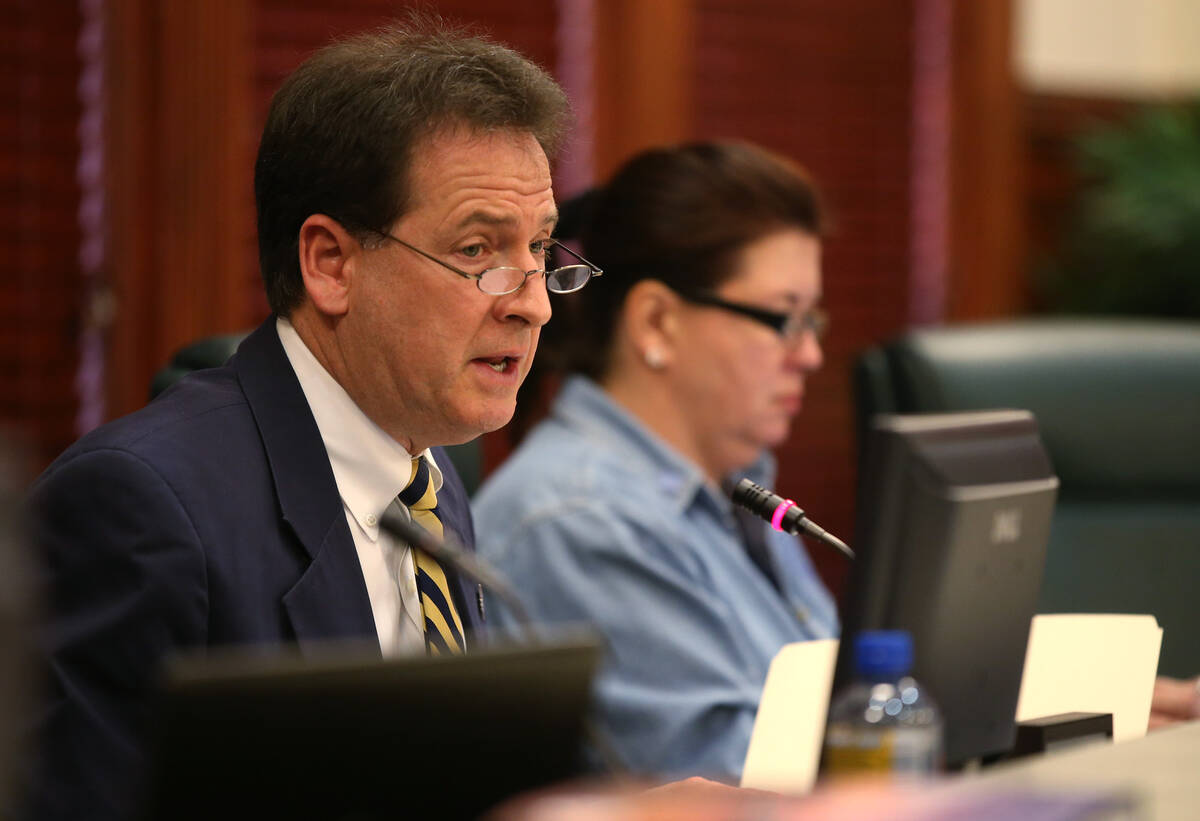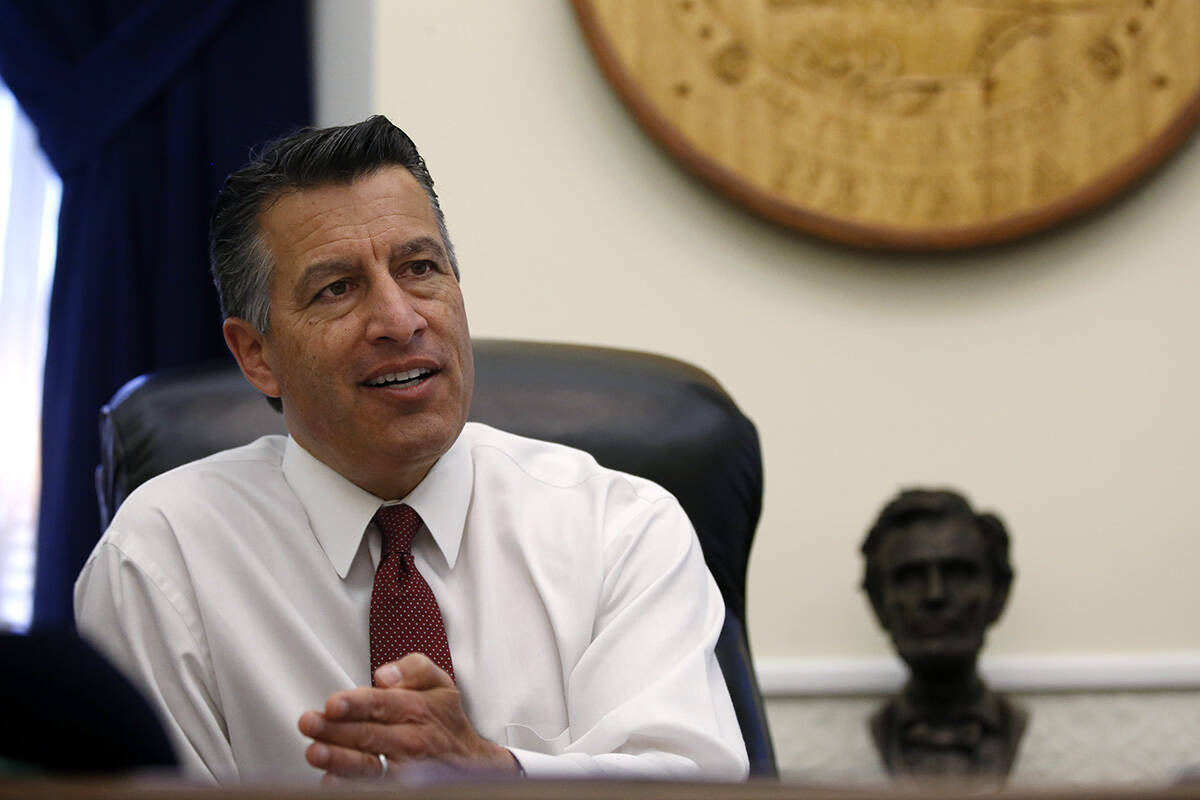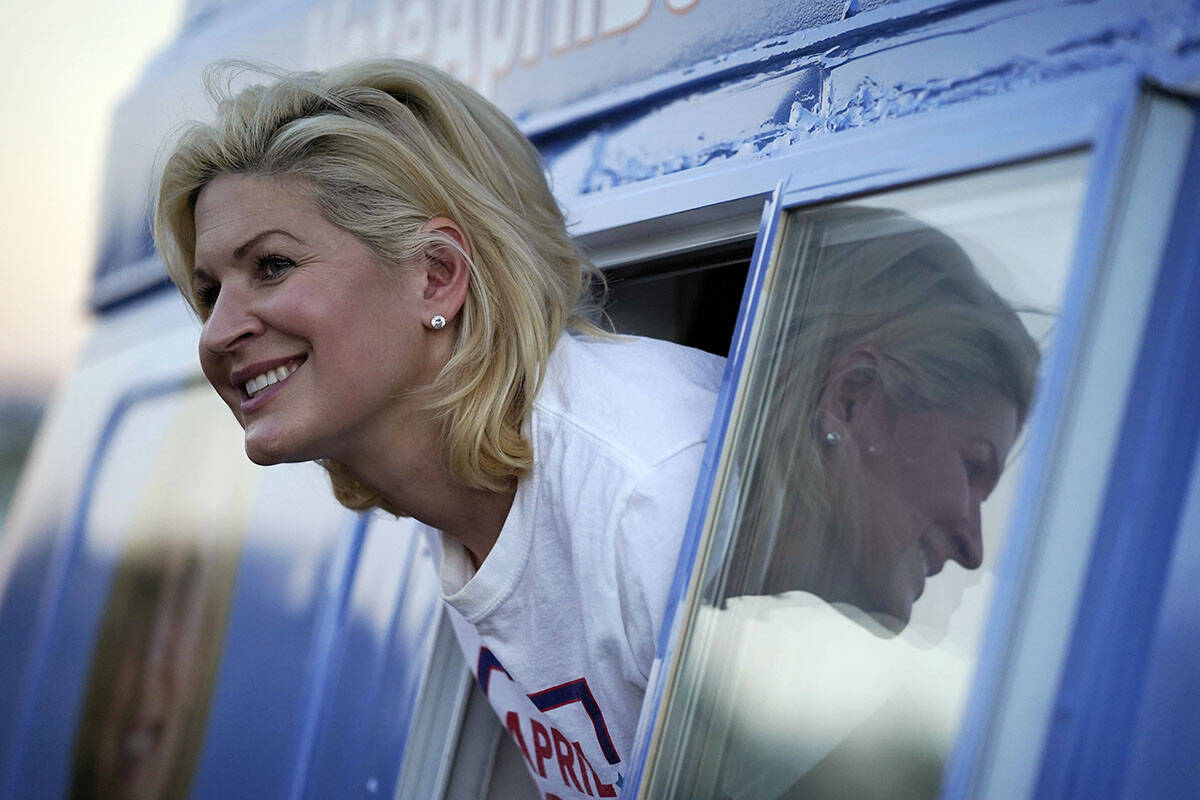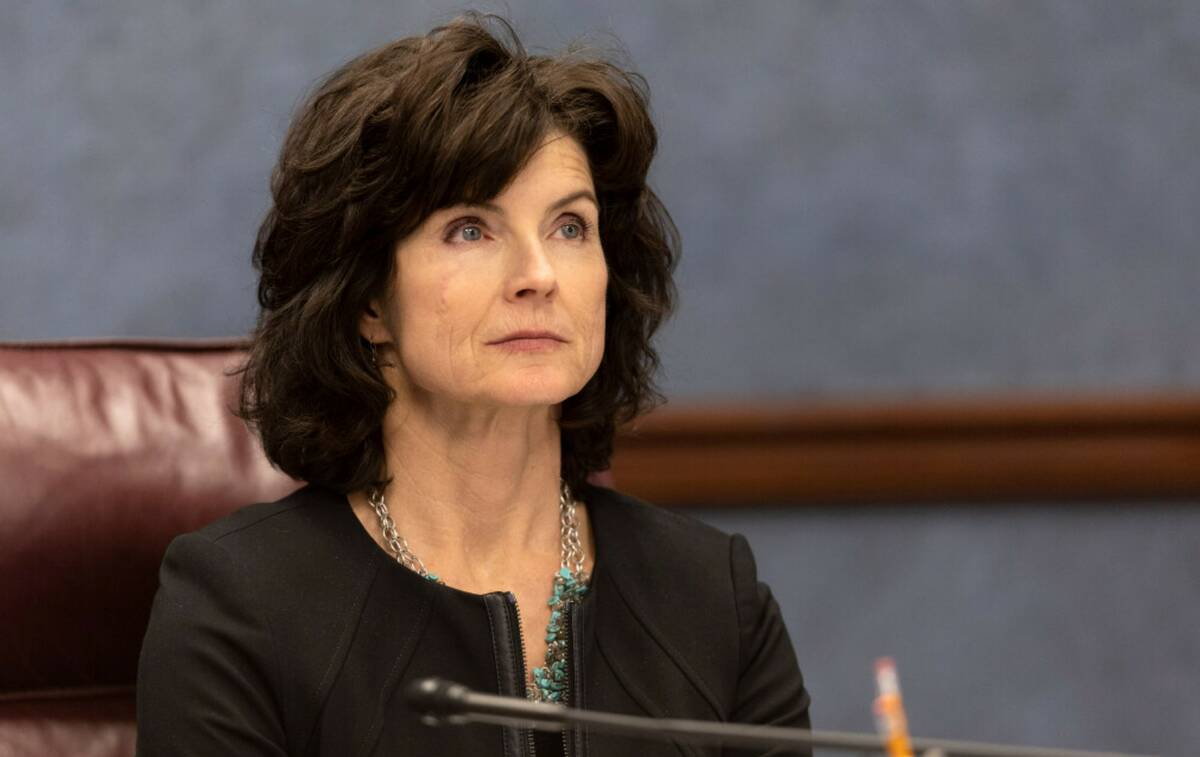 The 2024 election might seem far off, but some political campaigns have already started. While all eyes will be on the presidential race, Nevada's U.S. Senate race will also be a significant, closely watched contest.
Democratic Sen. Jacky Rosen is up for re-election for the first time since winning the seat in 2018. Last year, fellow Democrat Catherine Cortez Masto won her re-election by less than a percentage point.
Rosen is considered one of the most bipartisan senators (in the 2021 congressional session, she was ranked the ninth-most bipartisan). But a lawmaker's first re-election is almost always considered their most vulnerable.
No Silver State Republican has formally announced a campaign, but there are plenty of potential candidates.
Some people have given a straight-up "no" when asked if they were running, such as GOP Rep. Mark Amodei. Former Attorney General Adam Laxalt, who failed to unseat Cortez Masto last year, also said he doesn't "see a scenario where I'm on the ballot in 2024," he told Kevin Wall on a radio show in December. But here's a list of Nevada Republicans who could challenge Rosen in 2024.
April Becker
Becker, an attorney, ran an unsuccessful campaign in 2022 for Congress against Rep. Susie Lee, D-Nev., losing 52 percent to 48 percent. Before that, however, she ran a strong race against state Senate Majority Leader Nicole Cannizzaro, D-Las Vegas, in 2020, losing by just 631 votes.
On Twitter, she has already begun taking swings at Rosen. And at the 38th National Cowboy Poetry Gathering in Elko at the beginning of the year, she was introduced as a candidate running for Senate against Rosen. But Becker is still keeping her options open, a spokesperson said.
Sam Brown
Brown, an Army veteran and businessman, lost his 2022 U.S. Senate campaign to Laxalt by a wide 21-point margin in the Republican primary. Brown now runs the Duty First political action committee that helps conservatives get elected.
Brown was a political newcomer in 2022, and he might have better luck in future elections when he is not up against Laxalt, who had large name recognition from serving as attorney general from 2014-2018.
"Sam Brown has received a very enthusiastic response from both his statewide grassroots organization and the extensive national donor base that he built in 2022, but he hasn't made a decision yet on a run," said Richard Hernandez, an adviser to Brown, in an email to the Review-Journal.
Heidi Seevers Gansert
Sen. Minority Leader Gansert, R-Reno, is a long-time public servant in Nevada. First elected to the state Assembly in 2004, Gansert became the first female Republican leader in the history of the Nevada Legislature. She worked as chief of staff to former Gov. Brian Sandoval, a respected and moderate Republican leader. Gansert is also considered a moderate Republican with a history of working across the aisle, such as joining Democrats in the 2021 Legislature in passing a major mining tax package.
Gansert did not return the Review-Journal's requests for comment.
Joey Gilbert
Attorney and retired boxer Gilbert did not make it past the Republican primary in the governor's race, coming in second to now-Gov. Joe Lombardo. But he did strike a chord with the more than 48,000 Republicans in the state who voted for him.
Does he have any interest in running in a even bigger race in 2024? His campaign spokesperson Paul White said Gilbert "made a good run at it" in 2022 and is working on his law practice. He is listening to what people have to say, but he is "not at the place to talk about his own political aspirations," White said.
Rick Harrison
You know him from the History Channel's "Pawn Stars," filmed at the Gold & Silver Pawn Shop. Harrison has been politically active in Nevada for years.
In the 2022 election cycle, Harrison endorsed Laxalt for Senate and attended get-out-the-vote events with campaign surrogates including Donald Trump Jr. Ahead of the 2016 election, Harrison endorsed Florida U.S. Sen. Marco Rubio for president before switching to Donald Trump.
With the rise in reality TV stars running for office, Harrison's name has come up as a potential contender.
"I've been approached by many in the party and always listen with an open mind," Harrison said in a statement to the Review-Journal on Tuesday. "Never say never, but at this time I haven't decided whether or not to throw my hat in the ring."
Brian Krolicki
Former Lt. Gov. and Treasurer Brian Krolicki was most recently appointed to the Nevada Gaming Commission by Lombardo at the end of January. Krolicki also has some national prominence. In 2002, he was elected to serve as president of the National Association of State Treasurers. And he's been active in efforts to bring another Winter Olympics to Lake Tahoe. (The games were last held in the area in 1960.)
Many Republicans believe Krolicki was targeted for a partisan attack when he was indicted by then-Attorney General Cortez Masto over the handling of funds designated for advertising a state-run college savings program.
Krolicki was never accused of pocketing or mishandling the money, and charges against him were ultimately dismissed, but the legal ordeal took him out of a potential race for the U.S. Senate against incumbent Harry Reid.
Krolicki declined to comment on any 2024 aspirations.
Brian Sandoval
Sandoval is considered one of Nevada's most popular governors, widely respected by both political parties. Prior to his election in 2010, he served in the state Assembly, on the Gaming Control Board, as state attorney general and as a federal judge in Reno. He now serves as the president of University of Nevada, Reno, but his political career might not be over, although during his tenure as governor he was singularly uninterested in talking about a move to Washington, D.C.
"I'm committed to our students, faculty and staff, and to my role as the president of the University of Nevada, Reno," he told the Review-Journal in an email Wednesday.
Contact Jessica Hill at jehill@reviewjournal.com. Follow @jess_hillyeah on Twitter.