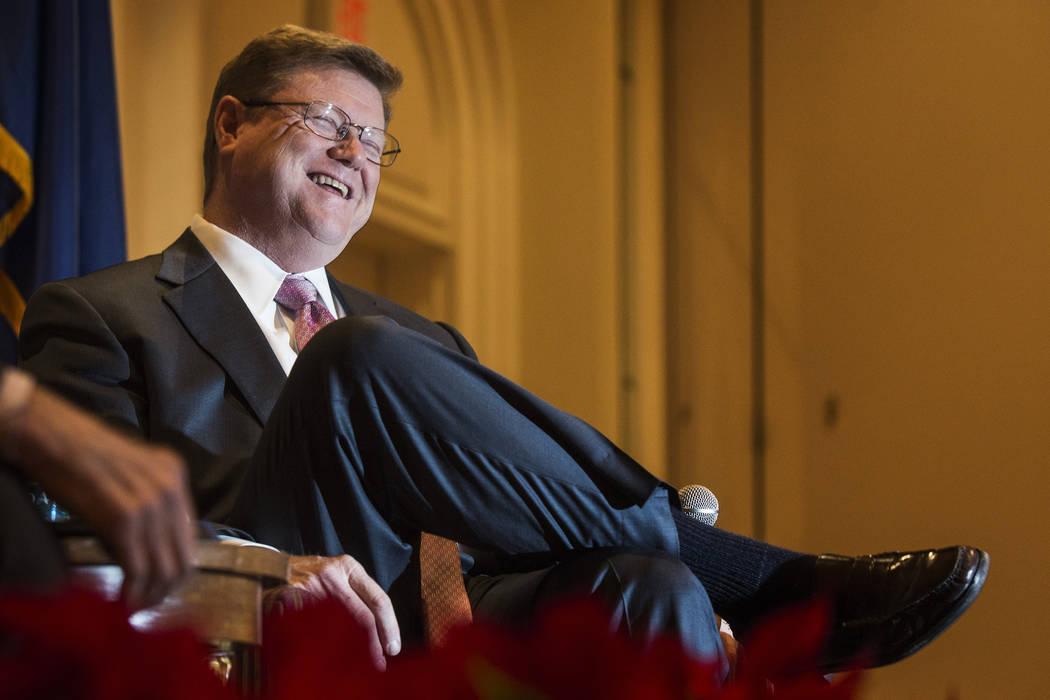 WASHINGTON — Political arm twisting and last-minute tweaks to the Republican health care plan flipped enough conservative and moderate lawmakers, like Nevada Rep. Mark Amodei, to allow leaders to bring legislation to the House floor for a vote.
The American Health Care Act was not expected to receive support from any Democrats, and Republicans lacked the 216 votes needed for pass the bill earlier this year when they pulled the legislation from the floor to avoid an embarrassing loss.
Amodei was among those Republican holdouts. He opposed the bill because of a possible $245 million shortfall to Nevada over four years because of changes to the Medicaid program.
Following meetings with Vice President Mike Pence and Tom Price, the Health and Human Services Department secretary, Amodei said he was assured that Nevada would not see Medicaid recipients denied funds or force the state Assembly to address a funding shortfall.
"I have concluded that the potential for Nevada deficits or expanded Medicaid enrollees being kicked off of Medicaid will be avoided," Amodei said in a statement.
He said his vote would move the debate to the Senate, where lawmakers there have said the Medicaid formulas for states must be addressed.
Other key Republicans decided to vote for the bill after meetings at the White House with President Donald Trump.
Rep. Fred Upton, R-Mich., secured an additional $8 billion on top of $130 billion in the original legislation to help pay for insurance costs for people with pre-existing conditions.
Contact Gary Martin at 202-662-7390 at gmartin@reviewjournal.com. Follow @garymartindc at Twitter.