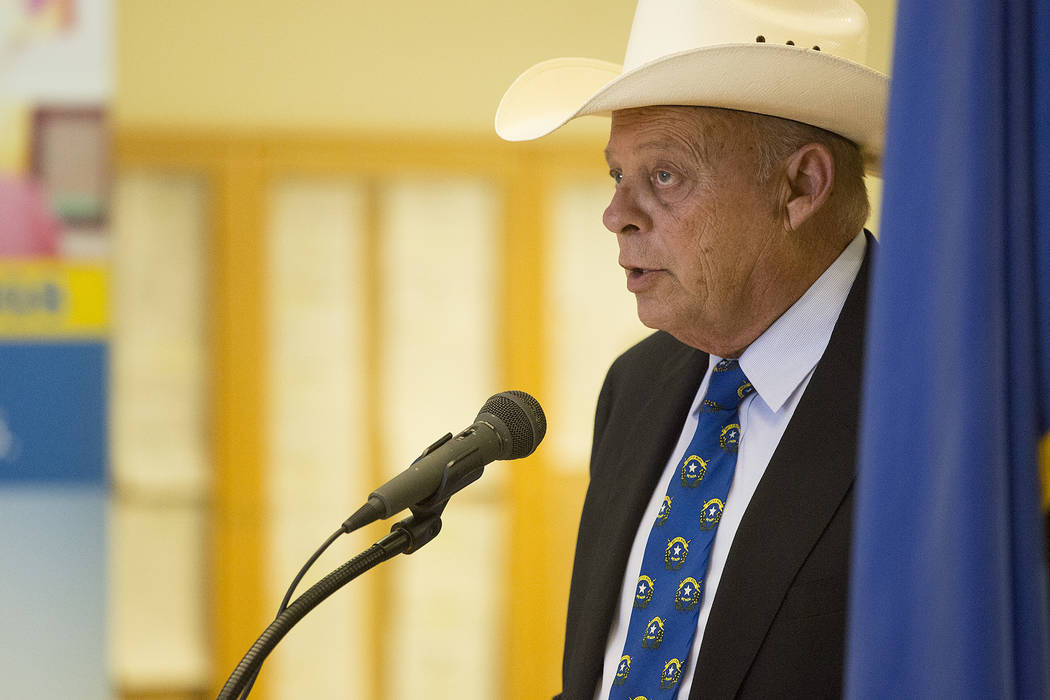 Nevada Assembly Republican Leader Paul Anderson's decision to step down from the state Legislature will have ripple effects as the party gears up for the 2018 elections.
Anderson announced Thursday that he will resign his Assembly seat on Friday and take a position with the Governor's Office of Economic Development. Anderson will eventually replace GOED director Steve Hill, who is a candidate for an executive position with the Las Vegas Convention and Visitors Authority.
Gardnerville Assemblyman Jim Wheeler was elected Thursday as Anderson's replacement as the caucus leader. Wheeler served as the Assembly GOP co-deputy floor leader last session.
At a press conference in Las Vegas on Thursday, Wheeler said he doesn't think his leadership style will venture far from how Anderson ran the caucus. Wheeler also said his main focus will be picking up seats in next year's election, especially in those in Clark County.
"I think we need to actually concentrate really hard on Southern Nevada," Wheeler said. "This is where the seats are. This is where the people are. And this is where we need to concentrate."
Other impacts
There is no Legislative session between now and the 2018 election, so there would be no need to appoint a replacement for Anderson's vacant Assembly seat unless a special session is called.
But Anderson is one of 12 members on the Legislative Commission, which handles the state's policy issues between the biennial sessions of the Legislature. His position will be filled by one of the alternate members, but it was not clear Thursday who that would be.
Anderson's move could have lasting impacts going into the 2019 session because there will be new GOP leaders in the Assembly and Senate. Senate Republican Leader Michael Roberson will run for lieutenant governor next year rather than re-election to Senate District 20 in Henderson.
Wheeler said he expects growing pains with such changes, but said it's anything but unusual in the Legislature.
"Every time there's an election, new people come in and some of the old people go away. So the caucus changes every year," he said.
Contact Colton Lochhead at clochhead@reviewjournal.com or 702-383-4638. Follow @ColtonLochhead on Twitter.
Related
Steve Hill departing GOED amid murky future
Even with new LVCVA role, Hill would lead Stadium Authority
Lawmaker Paul Anderson takes Nevada economic development job