Applause, criticism greet leak of Zinke's monument recommendations
September 18, 2017 - 8:50 am
Updated September 18, 2017 - 6:15 pm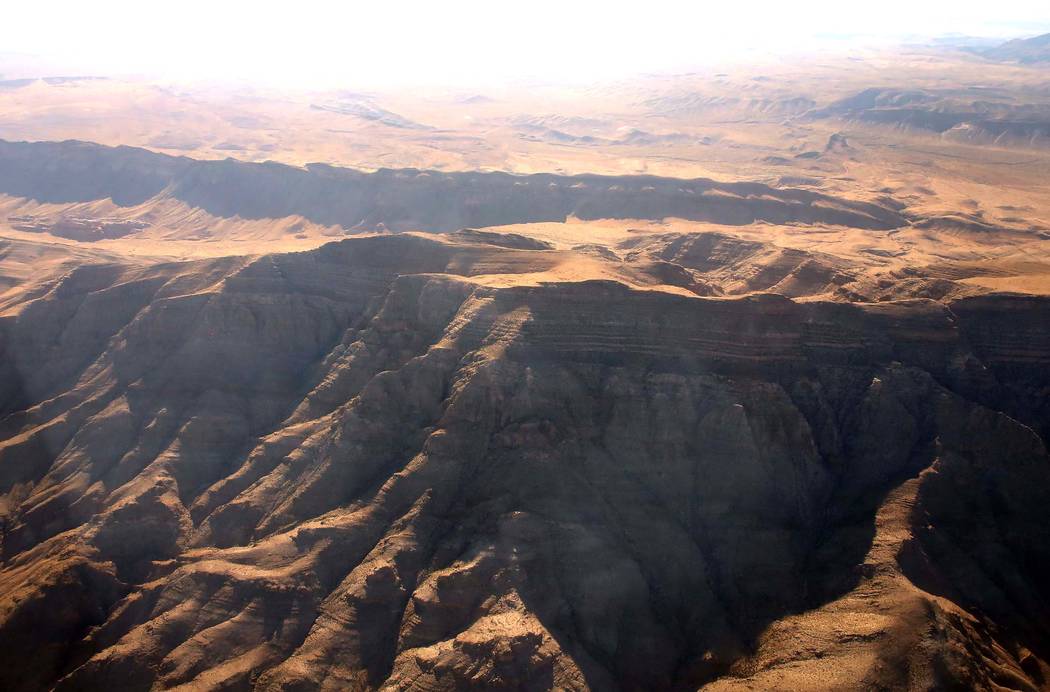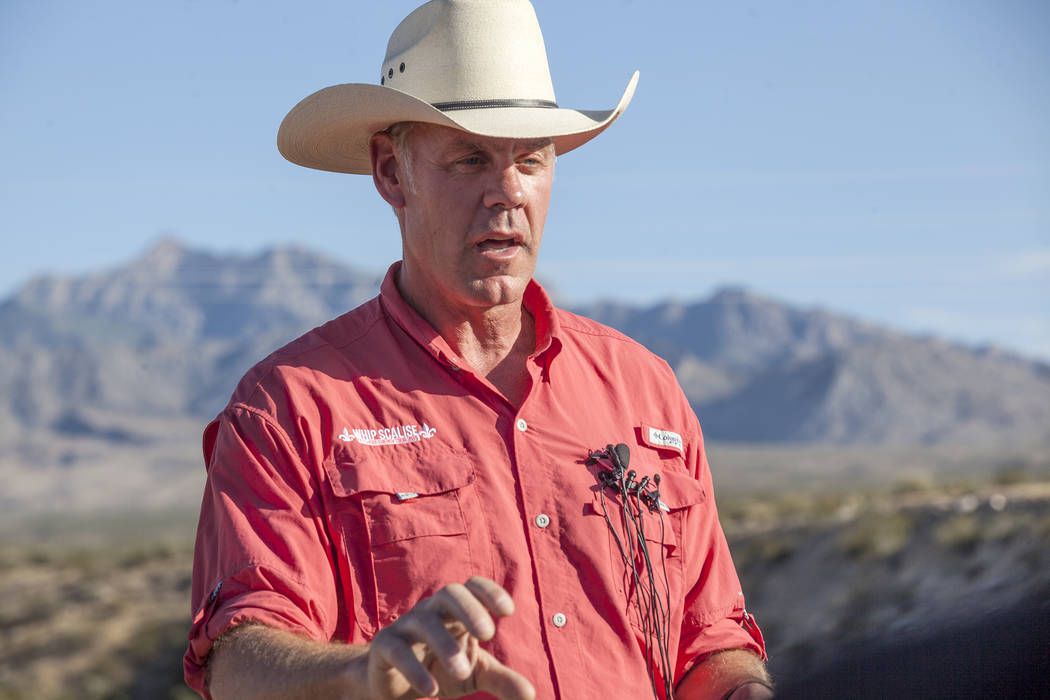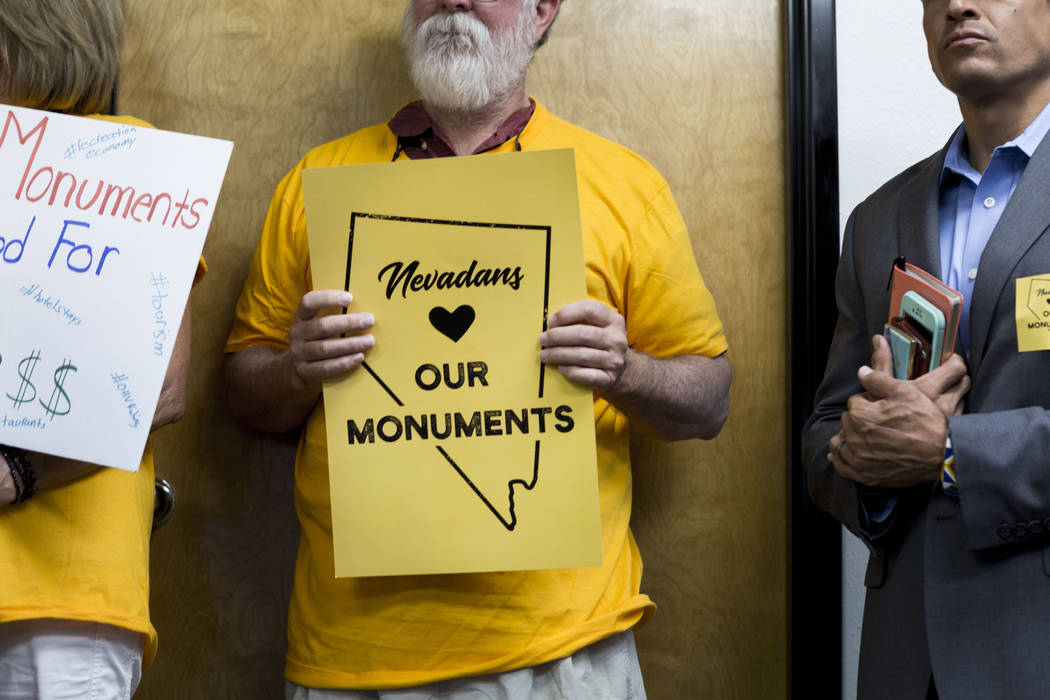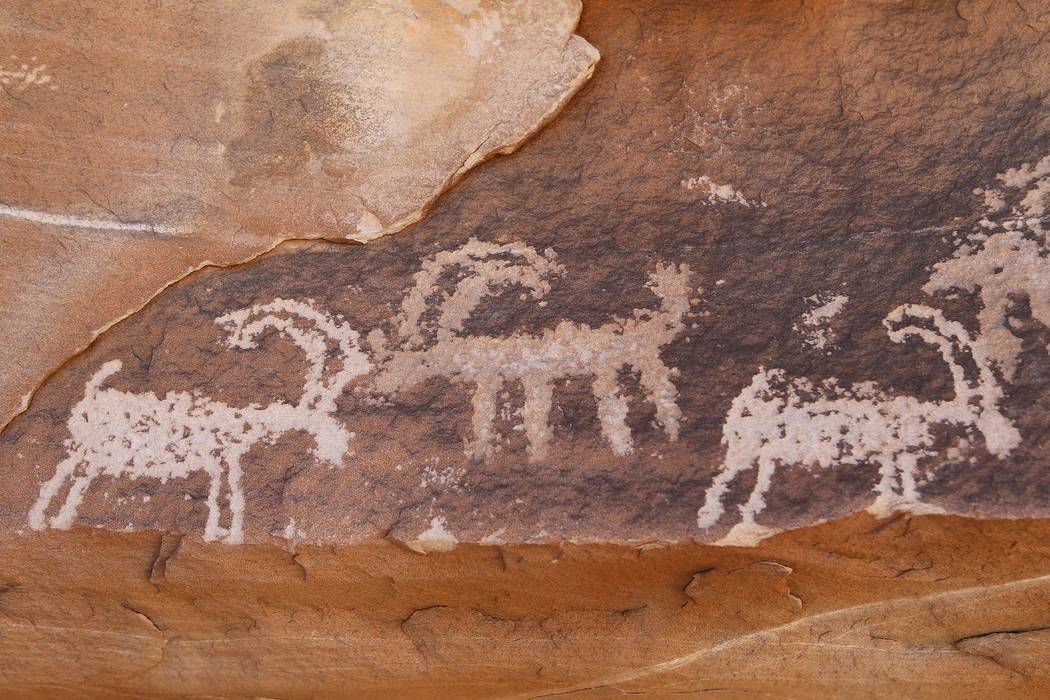 WASHINGTON — Interior Secretary Ryan Zinke's recommendation to modify 10 national monuments, including shrinking the size of Gold Butte in Nevada, brought swift reaction Monday from both sides of the land-use debate.
Zinke, in his report to the White House, said past presidents, both Democrats and Republicans, had overstepped their authority under the 1906 Antiquities Act when they drew boundaries for new monuments.
The White House said the administration is still considering the recommendations.
In a memo to President Donald Trump, Zinke recommended that Gold Butte, Bears Ears and Grand Staircase-Escalante, both in Utah, and Oregon's Cascade-Siskiyou be trimmed. In addition, two marine national monuments, Pacific Remote Islands and Rose Atoll, were listed for modification.
The Interior secretary also recommended changes for how 10 national monuments are managed.
Zinke reviewed 27 land and marine monuments at Trump's direction. The review was completed in August but kept under wraps by the administration.
The Zinke memo was obtained by news organizations that included the Wall Street Journal, the Associated Press and the Washington Post.
It is not clear when the president will announce his decision. An Interior Department spokeswoman Monday referred questions to the White House. A White House spokeswoman did not reply to request for comment.
Trump's choices
Trump could seek to alter the monuments with an executive order, an action that conservation groups said would be immediately challenged in federal court.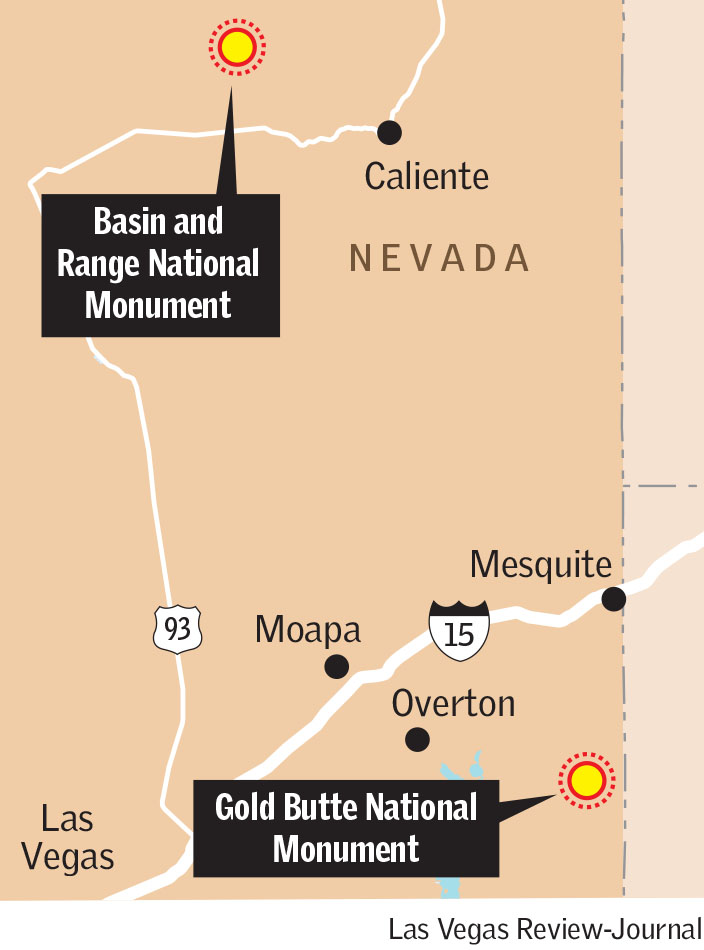 The president also could send the recommendations to Congress and request that lawmakers make the adjustments.
The Antiquities Act gives the president the authority to designate national monuments, but not the authority to rescind or make major modifications.
If Trump accepts Zinke's recommendations and moves through an executive action to roll back designations, the Natural Resources Defense Council is prepared to go to court, said Rhea Suh, president of the group.
The recommendation that Gold Butte, designated by President Barack Obama in December, be reduced by an unspecified amount was applauded by Republicans and denounced by Democrats.
Sen. Dean Heller, R-Nev., said the Obama administration's declaration was "an example of extreme overreach and the failed Washington-knows-best mentality."
"After talking with the secretary several times, I am pleased he has taken my recommendation to ask the president to modify Gold Butte's boundaries to allow the Virgin Valley Water District to access its water rights that were lost under the last administration," Heller said in a statement.
Heller and Rep. Mark Amodei, R-Nev., opposed Obama's designated monuments in Nevada.
The Utah congressional delegation, all Republicans, have urged Trump to roll back designations in that state, saying the protections deprive local communities economic benefits from grazing, mining and other commercial development.
Conservation groups argue that Obama's designation of Gold Butte protected existing water rights.
Democrats oppose changes
Rep. Dina Titus, D-Nev., said: "Secretary Zinke leaked a memo in the middle of the night because he knows his plan to hack away at monuments like Gold Butte is an overreach opposed by the majority of Americans.
"Now we must recommit our effort to protect these precious public lands in the courts and send a strong message to Zinke and Trump to keep their hands off our monuments," Titus added.
Sen. Catherine Cortez Masto, D-Nev., and Reps. Jacky Rosen and Ruben Kihuen, both Democrats, have warned the Trump administration not to change the Nevada boundaries of Gold Butte and Basin and Range, citing public support and economic benefits from outdoor recreation.
Basin and Range, designated by Obama as a monument in 2015, was not included in Zinke's recommendations for modification.
Gold Butte National Monument includes roughly 300,000 acres designated to protect Native American artifacts, historical sites from early pioneers and Spanish explorers and natural habitat for bighorn sheep, mountain lions and desert tortoise.
Zinke visited Nevada on July 30, at which time water officials in Mesquite asked him to shrink the monument to ensure the community's access to six springs to use as a future water supply.
"It's nice that somebody listened and took our recommendation and did something with it," said Kevin Brown, general manager of the Virgin Valley Water District that serves the northeastern corner of Clark County, on Monday.
But Brown said it remains to be seen what the administration will do with Zinke's report.
"It's a good recommendation. We'll see what President Trump does about it," Brown said. "It seems promising, but nothing is done until it's done."
Contact Gary Martin at 202-662-7390 or gmartin@reviewjournal.com. Follow @garymartindc on Twitter.
Contact Henry Brean at hbrean@reviewjournal.com or 702-383-0350. Follow @RefriedBrean on Twitter.