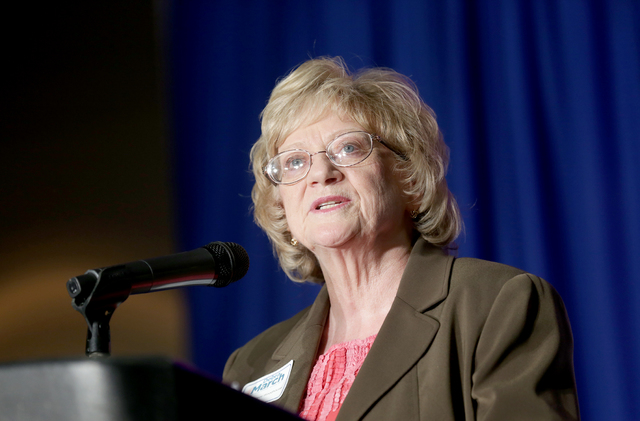 A judge has postponed oral arguments in a federal lawsuit challenging the recall attempts of three Nevada state senators.
U.S. District Court Judge James Mahan postponed the hearing, originally scheduled for Nov. 29, until a ruling is made in a separate lawsuit in state court that challenges whether the recall petition targeting state Sen. Joyce Woodhouse, D-Henderson, has enough valid signatures to force a special election. Efforts also are being made to recall Sens. Nicole Cannizzaro, D-Las Vegas, and Patricia Farley, I-Las Vegas.
The federal lawsuit, filed in October by Marc Elias, a prominent national Democratic attorney, and Bradley Schrager, a local attorney who previously worked as the general counsel for the state Democratic Party, argued that the recalls violated the voting rights of the plaintiffs — a small group of representative voters.
The Nevada attorney general's office, the lawyer for Secretary of State Barbara Cegavske's office in the case, opposed the motion to delay, arguing in part that they had already shifted holiday schedules around to prepare for the oral arguments and expedited briefings.
Mahan wrote in his decision, which was filed Tuesday, that he granted the delay because the state court challenge could render the federal case moot.
Contact Colton Lochhead at clochhead@reviewjournal.com or 702-383-4638. Follow @ColtonLochhead on Twitter.