Assemblyman pitches bill to unclog Nevada fast lanes with fines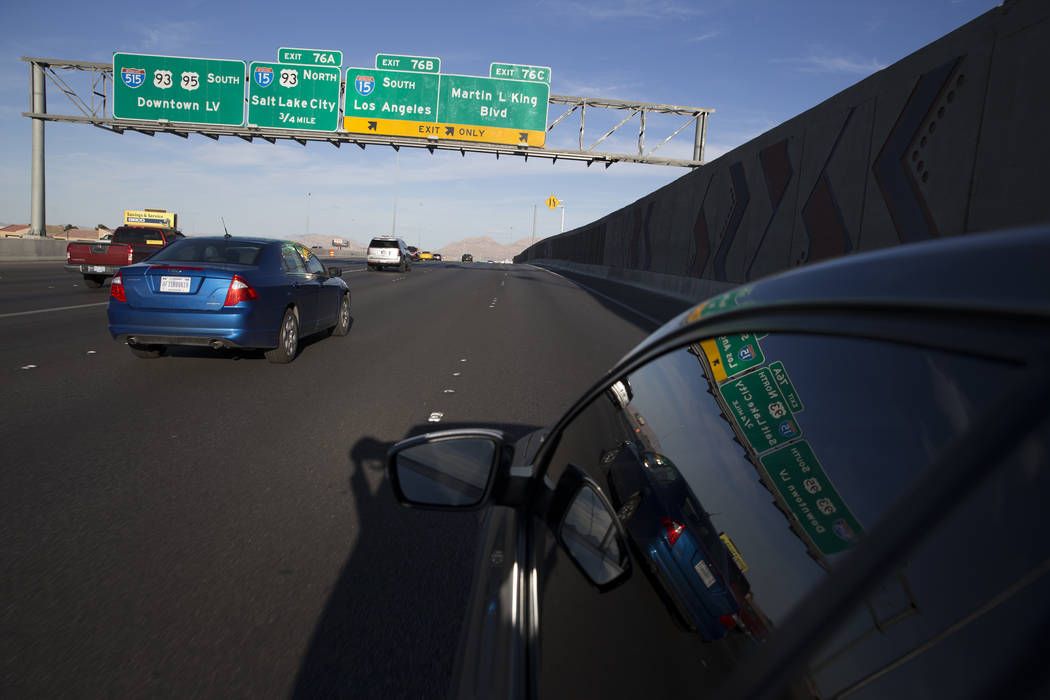 CARSON CITY — Speed up, slowpokes. Or better yet, get into the right lane.
Assembly Bill 334 is sponsored by Assemblyman John C. Ellison, R-Elko, would penalize motorists who poke along in the left lane of the highway. The measure was heard Tuesday in the Assembly Transportation Committee, which did not take immediate action.
The bill has a graduated fine, with $50 for the first offense, $100 for the second offense within seven years and $250 for a third offense.
"I know it's maddening," said Assemblyman Jim Wheeler, R-Gardnerville, who presented the bill. "I know it does decrease the flow of traffic."
State law now allows for a $180 fine for driving too slow in the left lane.
The bill develops that further by setting out guidelines for enforcement and offering a graduated fine schedule, Wheeler said. Lawmakers indicated it's a problem throughout Nevada, ranging from Las Vegas-area highways to Wheeler's commute between Carson City and Gardnerville on U.S. Highway 395.
Contact Ben Botkin at bbotkin@reviewjournal.com or 775-461-0661. Follow @BenBotkin1 on Twitter.