Basque Fry speeches delight conservatives in Nevada
August 26, 2017 - 12:44 pm
Updated August 26, 2017 - 6:51 pm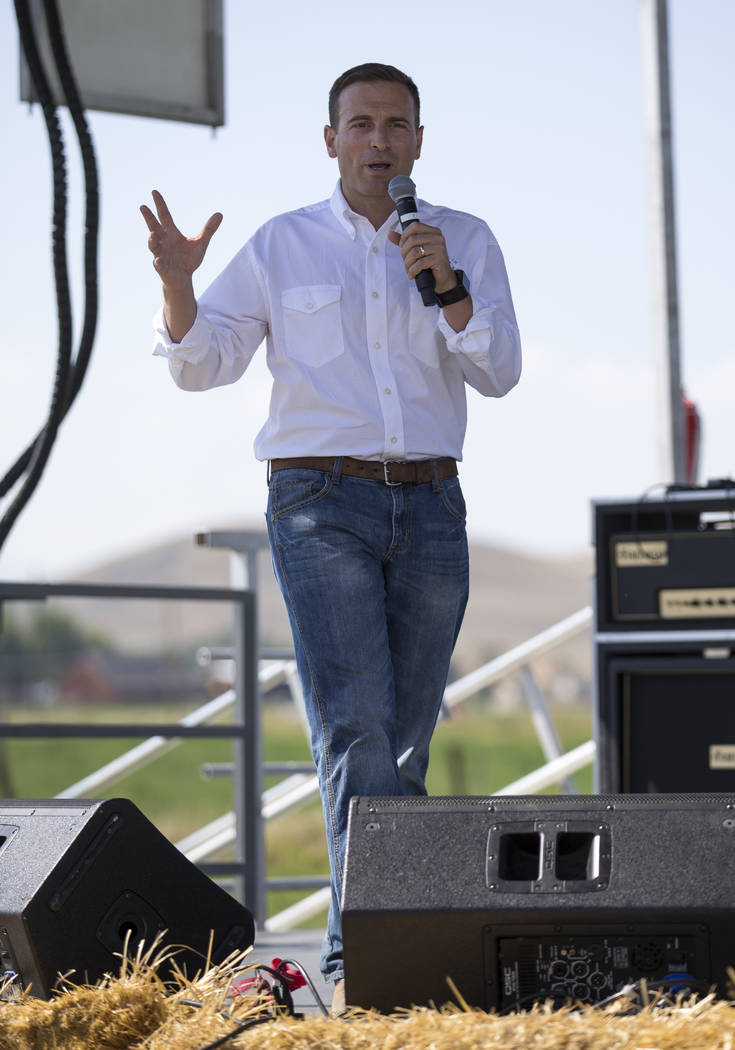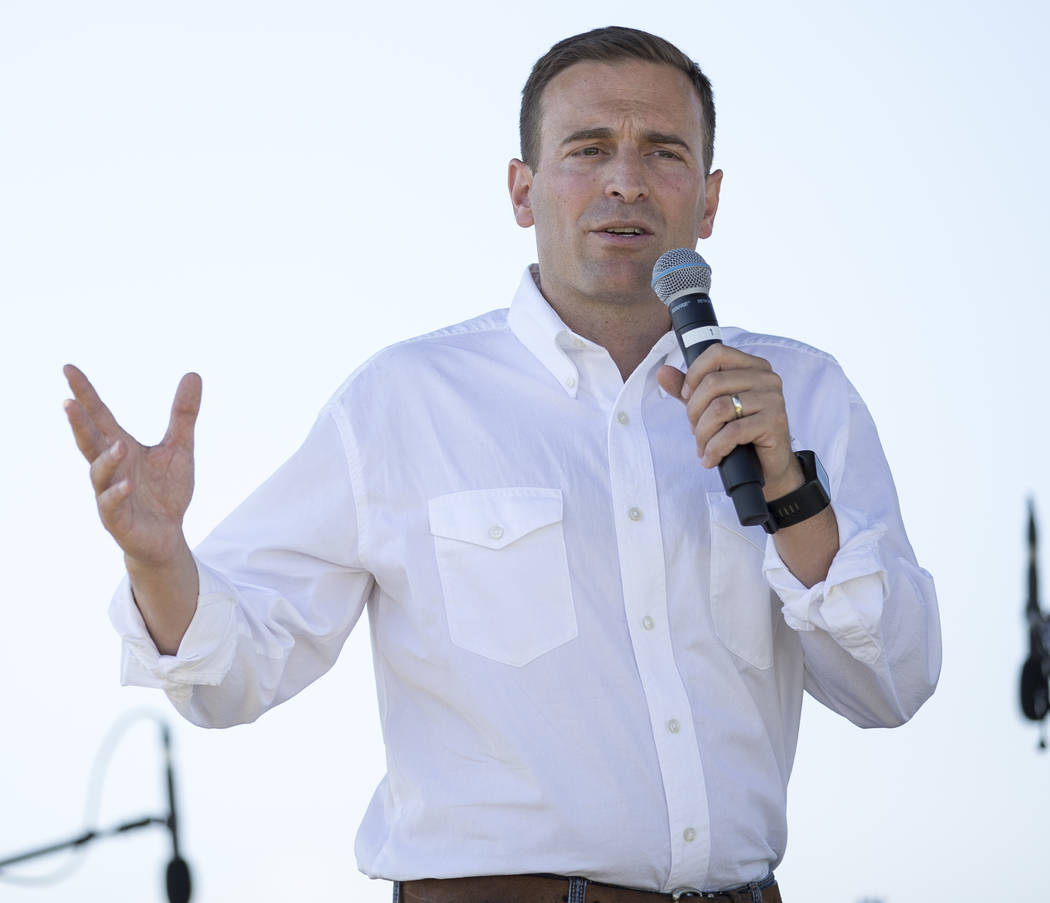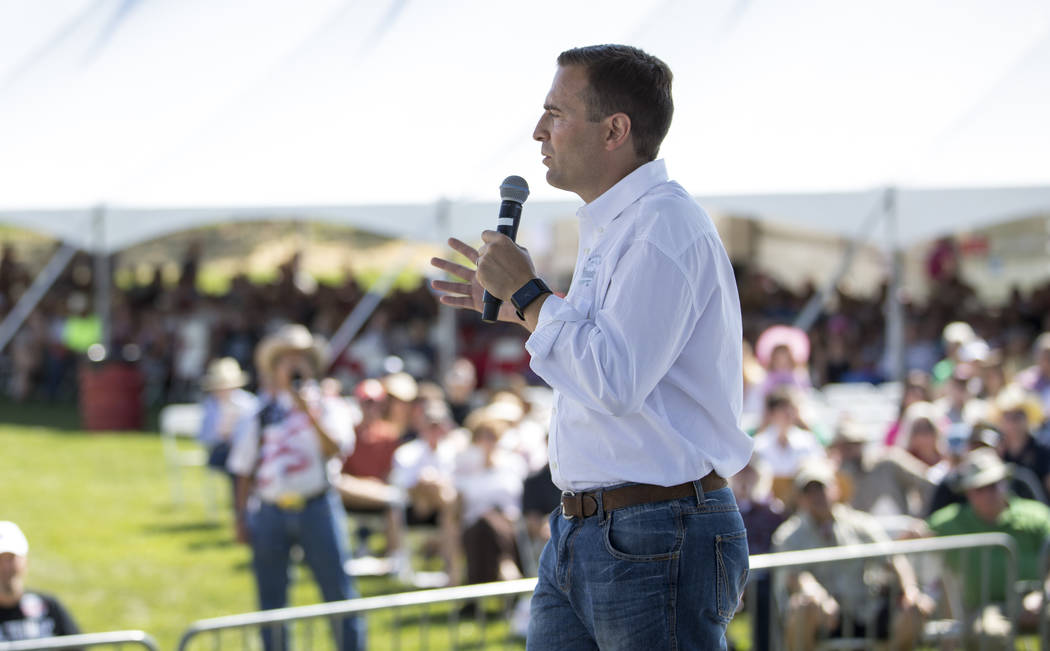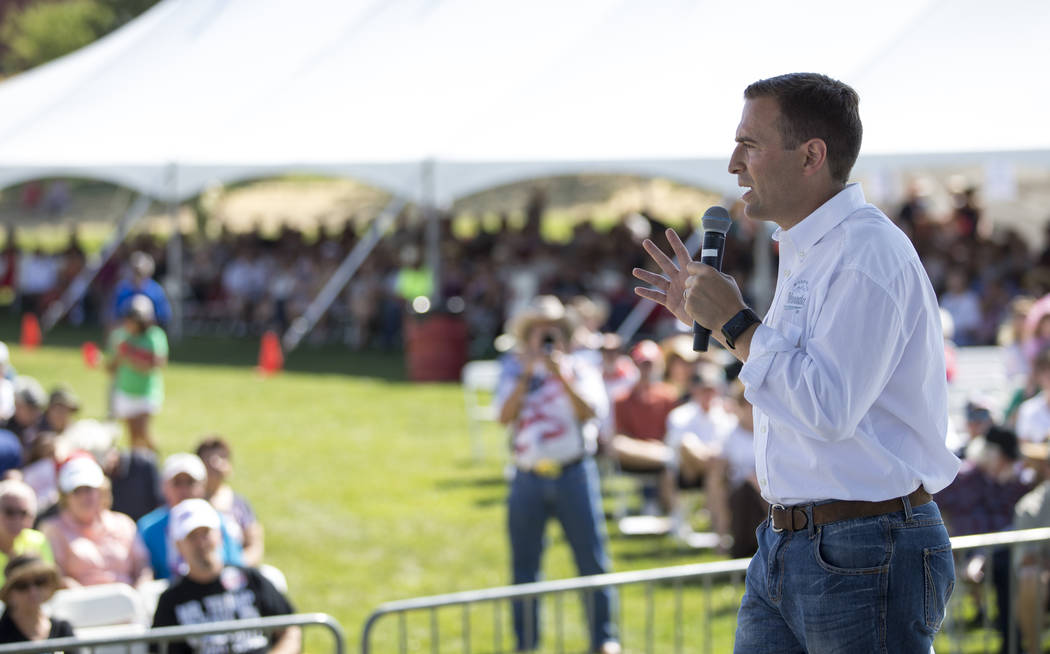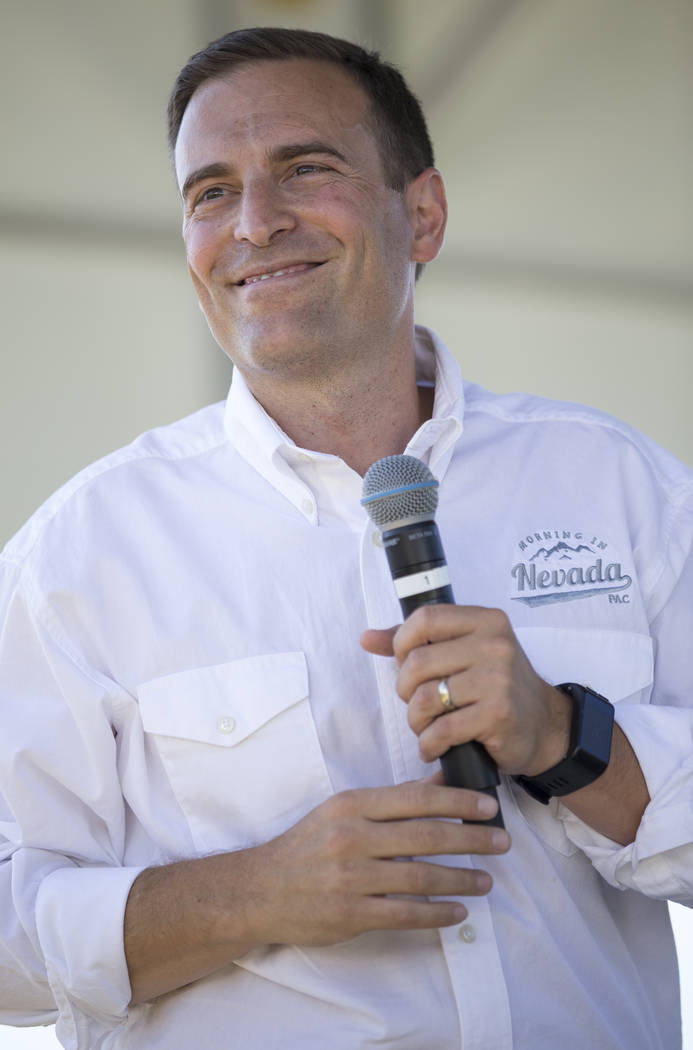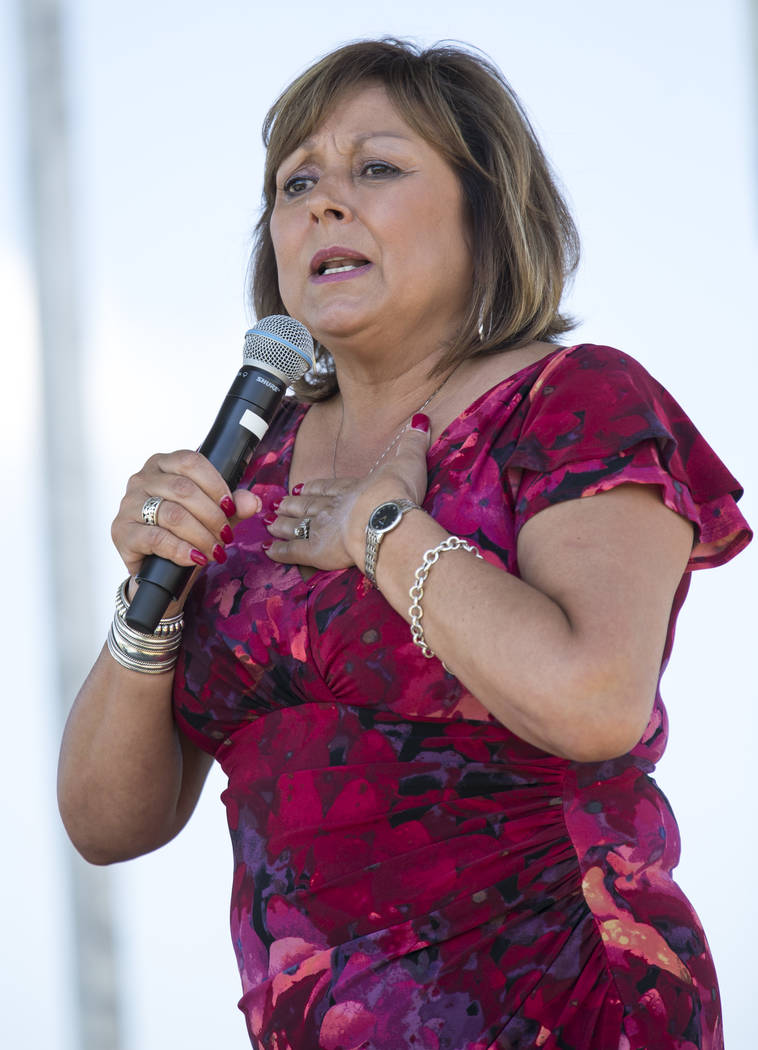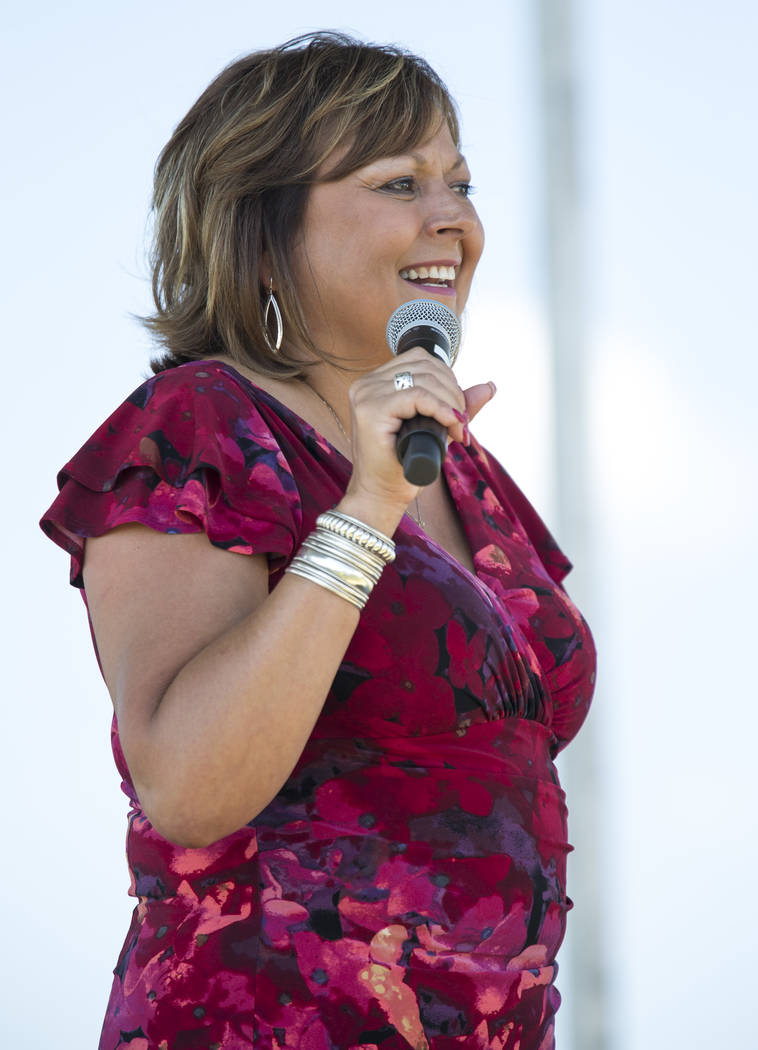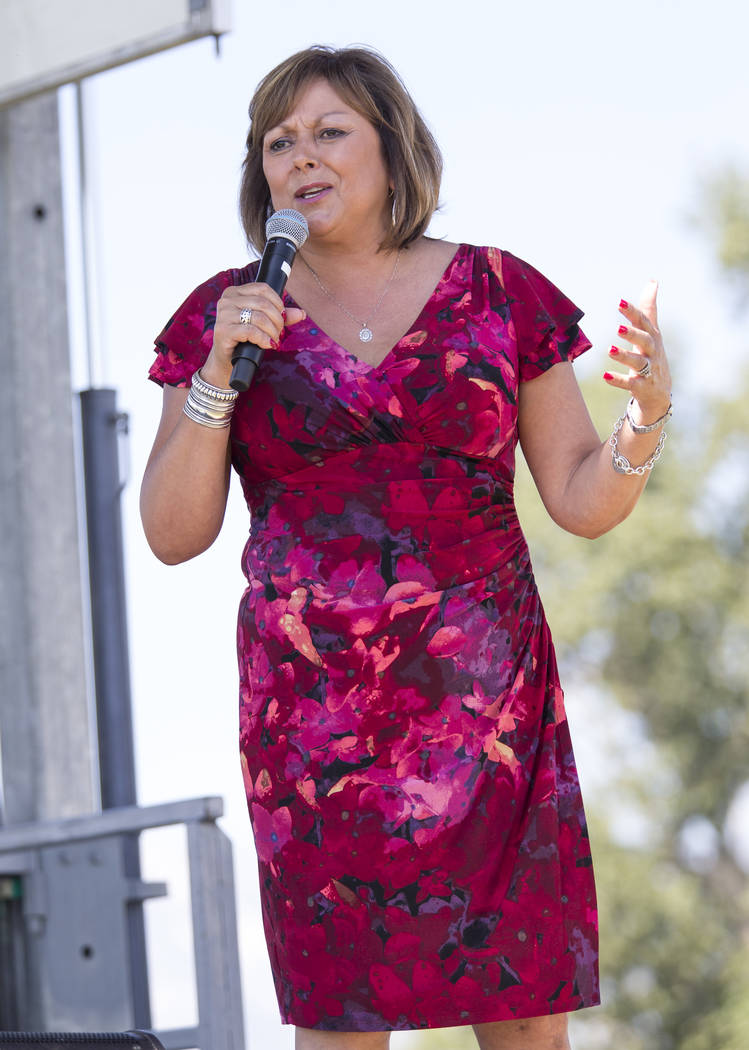 GARDNERVILLE — Speakers at the third annual Basque Fry gave red meat speeches to an appreciative crowd of 3,000 who flocked to the conservative Republican gathering in Northern Nevada.
The event at the Corley Ranch in rural Gardnerville, organized by the Morning in Nevada PAC, comes as Republican Attorney General Adam Laxalt eyes a run for governor in 2018. Laxalt told the Las Vegas Review-Journal he'll announce his plans soon. Although his run is not official, speakers at the event showed support for Laxalt.
"We have great aspirations for Adam, don't we?" New Mexico Gov. Susana Martinez said.
House Majority Leader Kevin McCarthy of California came to speak at the event after Vice President Mike Pence and U.S. Sen. Ted Cruz of Texas canceled because of Hurricane Harvey.
"He does an amazing job as attorney general, but I said I would only come with the hope that maybe one day you'd run for governor," McCarthy said of Laxalt.
McCarthy said the fight to repeal and replace the federal Affordable Care Act, also called Obamacare, isn't over. A repeal effort died in the Senate in July.
"We are not going to give up," he said. "We are coming back after Labor Day, and we're going to move the Senate to do the same to keep their promise."
Congress also will tackle tax reforms, he said.
American Conservative Union Chairman Matt Schlapp, another speaker, said the Republican successes of the past election had something to do with President Barack Obama, adding that Americans will always reject the "breathtaking radicalism" of Democrats when they see it. He also defended President Donald Trump's unconventional approach to the presidency.
Sometimes, Schlapp said, "I wonder what did he mean; what did he say? Then I sit back and think about it. … He's looking at problems and saying that's wrong and we should try to fix it."
In his remarks, Laxalt said it's important for the GOP to reclaim the state.
"We've going to make 2018 the year where Republicans take back the state of Nevada," Laxalt said.
Several protesters in the audience interrupted Laxalt as he spoke; one of them blew a shrill whistle before being escorted away, booed by the crowd. They also unfolded a banner with the words "Nevada rejects hate."
The protesters were part of a demonstration outside the ranch grounds by the Northern Nevada Working Families Party, Battle Born Progress, and PLAN Action. It drew more than 100 people.
One protester, Autumn Zemke, said in a statement afterward that she has concerns about Trump's policies, including building the wall and immigration.
She said the U.S. has "a president who uses 140 characters to spread a message of hate, war, and destruction — a message that is put into action and becomes policy. She added that's why she's blowing the whistle "on the hate that has been inflicted upon this state and country we call home."
Friends of Adam Laxalt created the Morning in Nevada PAC in 2015 to help fund conservative causes and candidates; the Basque Fry is its keynote event.
Contact Ben Botkin at bbotkin@reviewjournal.com or 775-461-0661. Follow @BenBotkin1 on Twitter.
More about the Basque Fry
The Morning in Nevada PAC's first Basque Fry in 2015 drew more than 1,500 attendees, and the event has nearly doubled in size since.
About 300 pounds of meat were prepared Saturday for the event's signature dish, a Basque lamb fry made from lamb testicles.
The Basque Fry celebrates Nevada's Basque heritage, including the legacy of Paul Laxalt, a former Nevada governor and U.S. senator. The grandfather of state Attorney General Adam Laxalt regularly hosted Basque lamb fry events throughout his career in Nevada and Washington, D.C.