Biden to visit Southern Nevada for monument designation
Updated March 7, 2023 - 5:28 pm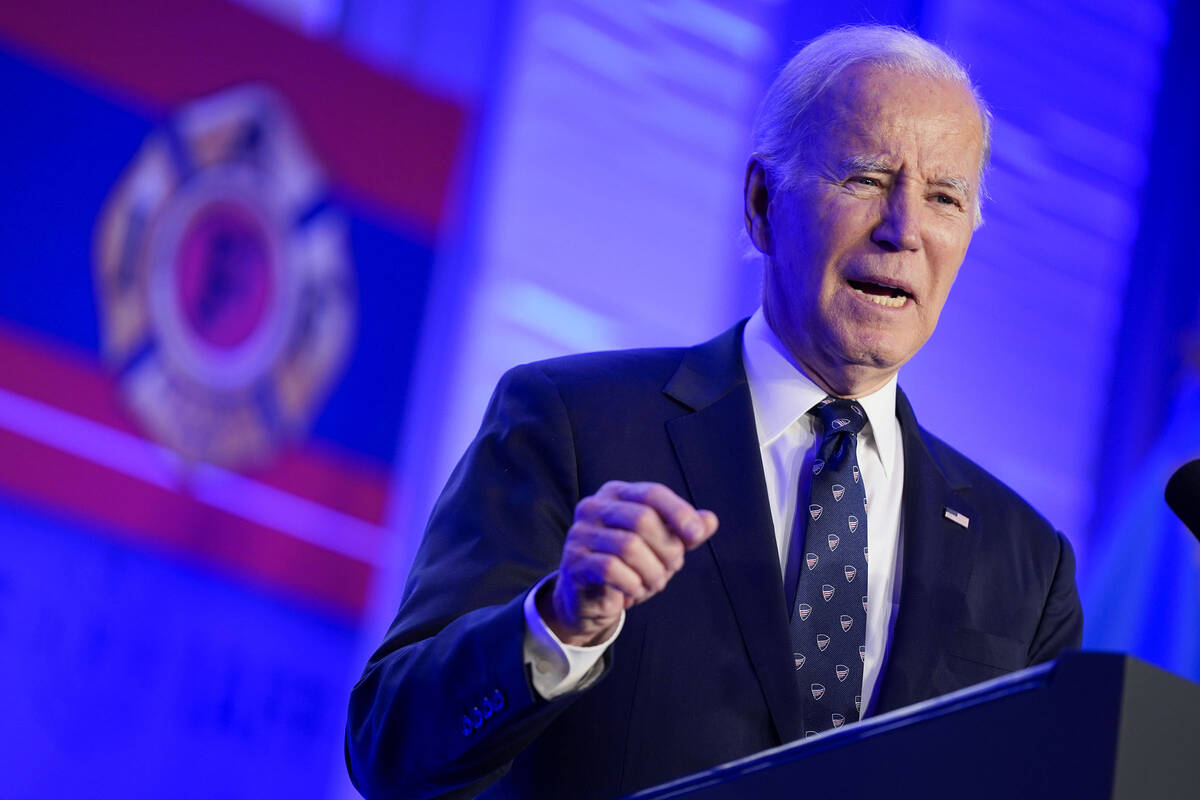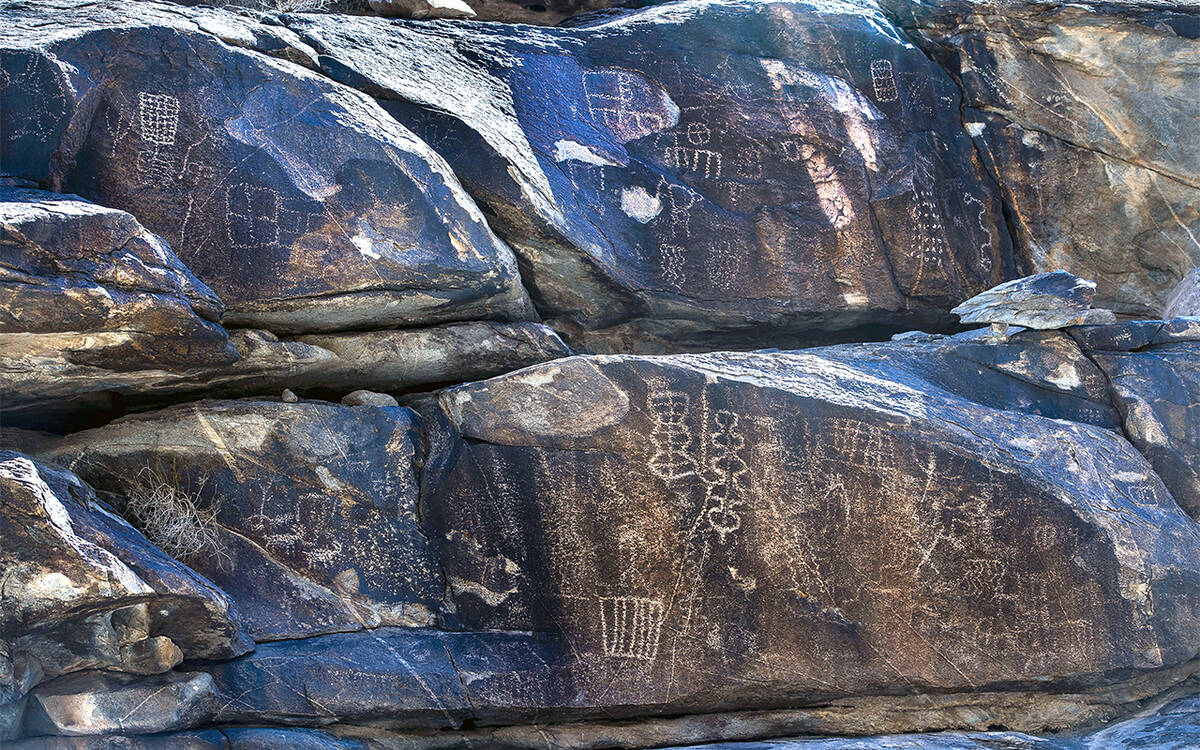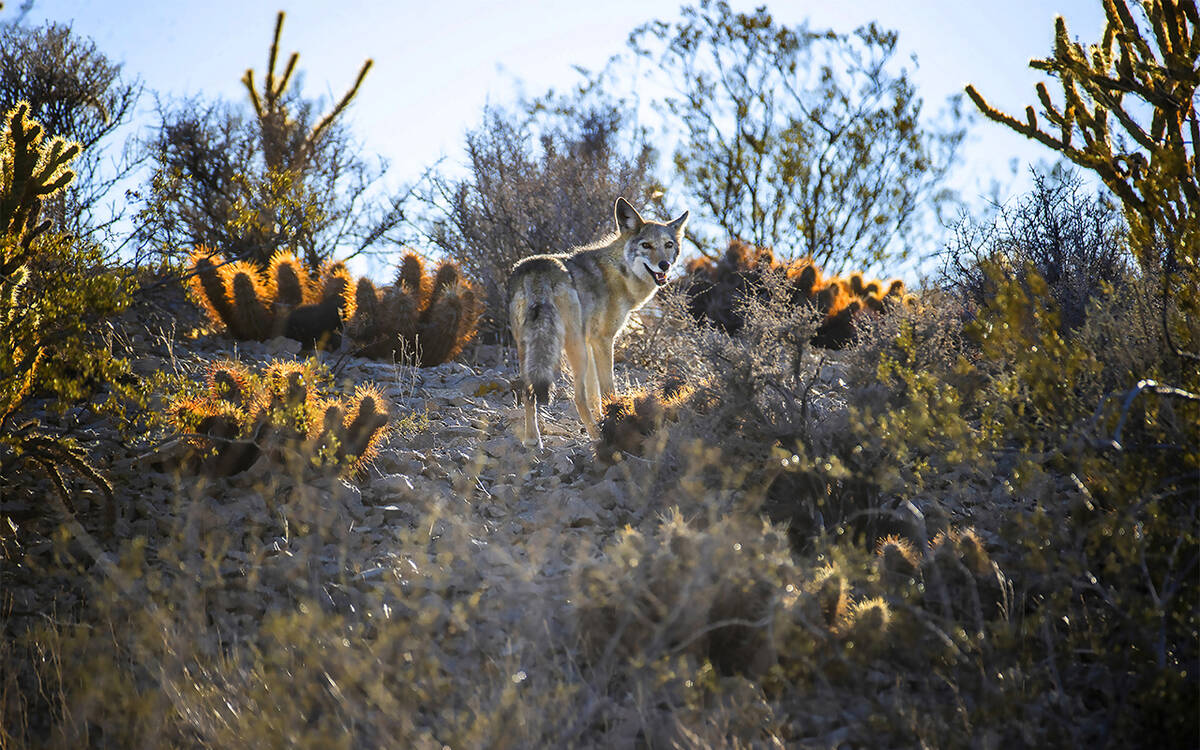 President Joe Biden will visit Nevada next week to designate Avi Kwa Ame as a national monument, sources say.
Biden announced late November during a tribal nations summit that Avi Kwa Ame, located in Southern Nevada, will become Nevada's fourth national monument.
His visit to the proposed national monument will likely take place on Wednesday, sources say, although the specific day and further details need to be confirmed.
"We're incredibly hopeful and excited to welcome President Biden to Nevada in preparation for this incredibly crucial monument designation," said Taylor Patterson, executive director of Native Voters Alliance Nevada, in a statement.
Cultural site
Avi Kwa Ame, which means "Spirit Mountain" in Mojave and is pronounced "Ah-VEE-qua-may," has been a popular site for outdoor recreation for years, and has been a significant cultural site for a dozen Yuman-speaking tribes that have traced their origins to the mountain.
The Avi Kwa Ame Coalition has led the calls for 450,000 acres of land stretching from the Newberry mountains in the east to the New York South McCullough, Castle and Piute mountains in the west to be protected and preserved for future generations from development.
Rep. Dina Titus, D-Nev., has also been a staunch supporter of the designation and introduced legislation in the House to designate it as a national monument.
"Tribal leaders, conservationists, and local officials have pushed to designate Avi Kwa Ame as a national monument for over 20 years," Titus said on Twitter following the announcement. "I've worked alongside them to lead that fight in Congress. Now this sacred land will finally be protected for future generations."
While the national monument will cover 450,000 acres, Spirit Mountain is located past the town of Searchlight, near the census designated place Cal-Nev-Ari and about a 90-minute drive from Las Vegas. It is designated as a traditional cultural property on the National Register of Historic Places.
The Honor Avi Kwa Ame coalition said in a statement following reports of Biden's visit that it has been eager for the official designation of the sacred land.
"We cannot wait to welcome the President to Nevada for this historic action that will safeguard these hundreds of thousands of acres in southern Nevada bearing great cultural, ecological, and economic significance to our state," the coalition said in a statement.
Petitioning for protection
Last year supporters gathered in Laughlin where more than 200 urged for the protection of Avi Kwa Ame, and supporters have also gathered more than 110,000 petition signatures, according to the coalition.
The Fort Mojave Indian Tribe welcomed Biden's upcoming trip, the tribe said in a statement Tuesday.
"President Biden's Administration continues to demonstrate through their government-wide approach to Tribal Consultation the great opportunities that exist to respond to climate challenges when Tribal Nations are included in the solutions," the tribe wrote in the statement.
If the current plan is approved with the proposed boundaries of the national monument, no development would be allowed in the 450,000 acres. This would thwart a couple of proposed wind and solar projects in the area.
"We have been disappointed by broken promises from the federal government before, but we are hopeful next week will be the beginning of a new chapter," Patterson said. "We look forward to attending the signing ceremony and seeing this process through, and celebrating this historic win along with President Biden and his administration."
"Converting the acreage into a national monument could benefit hunters as well as animals and plants," said Russell Kuhlman, executive director of the Nevada Wildlife Federation, in a statement. "New protections would allow sporting organizations to build and maintain systems to catch and store water for game animals that are "critical for their survival."
Contact Jessica Hill at jehill@reviewjournal.com. Follow @jess_hillyeah on Twitter.