Bill would bar patrons from having firearms at public libraries
February 28, 2017 - 5:49 pm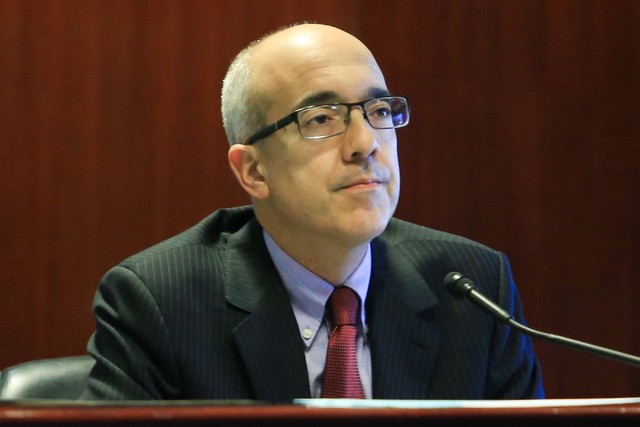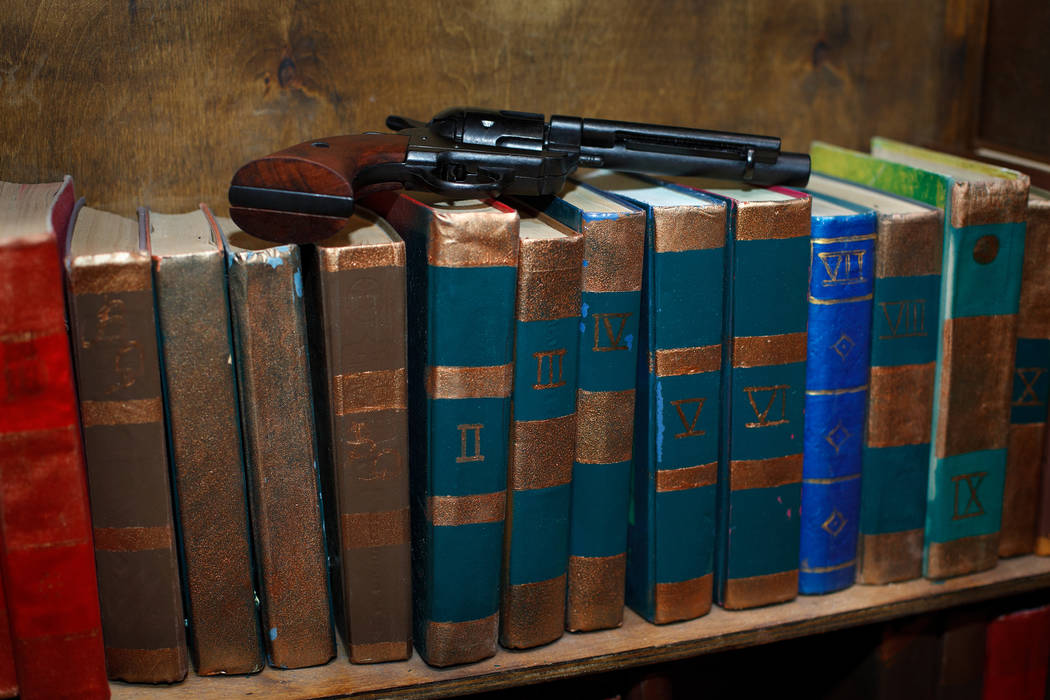 CARSON CITY — Nevadans may have to leave their firearms at home when they head to the local library.
Senate Bill 115 would prohibit patrons from having firearms at a public library, unless the library's governing board grants them written permission.
The Senate Judiciary Committee held a hearing on the bill Tuesday without taking immediate action. The bill is sponsored by Senate President Pro Tempore Mo Denis, D-Las Vegas, and Assemblywoman Shannon Bilbray-Axelrod, D-Las Vegas. They said the measure falls in line with a library's role as an extension of education of all, including children.
The proposal would add public libraries to an existing law that applies to schools, the Nevada System of Higher Education and child care facilities.
"It still gives that opportunity for each library district to decide what they want to do, and, I think, more important for me is libraries are considered an extension of the education establishment," said Denis, also a former library trustee.
The measure has support from library officials in Southern Nevada but strong opposition from firearms organizations and Republican lawmakers.
"We take it very seriously to provide a safe environment for the children and youth and families that come," said Danielle Milam, development director at the Las Vegas-Clark County Library District.
Henderson Libraries officials also expressed support for the bill.
The National Rifle Association opposes the measure, saying it creates a problem for citizens who want to exercise their self-defense rights. NRA lobbyist Daniel Reid said the bill's provision that applies to parking lots would prevent something as simple as someone using a drop box outside a library while legally having a firearm in the vehicle.
"We could really create a mess for citizens who are inadvertently violating the law," Reid told lawmakers.
The Las Vegas-Clark County Library District already has a policy prohibiting firearms; that was part of a lawsuit. A court upheld the policy after a patron sued the library.
The bill's critics, including Senate Minority Leader Michael Roberson, R-Henderson, say the proposal conflicts with a law passed in 2015 that establishes state control over the regulation of firearms.
Roberson said he's concerned that the bill also undermines law-abiding citizens' right to bear arms and endangers the public by creating "gun-free zones."
Contact Ben Botkin at bbotkin@reviewjournal.com or 775-461-0661. Follow @BenBotkin1 on Twitter.
RELATED
School funding, guns, nursing mothers and more highlight busy week four of Nevada Legislature