Bill would name peak of Frenchman Mountain after Maude Frazier
Updated July 11, 2018 - 7:59 pm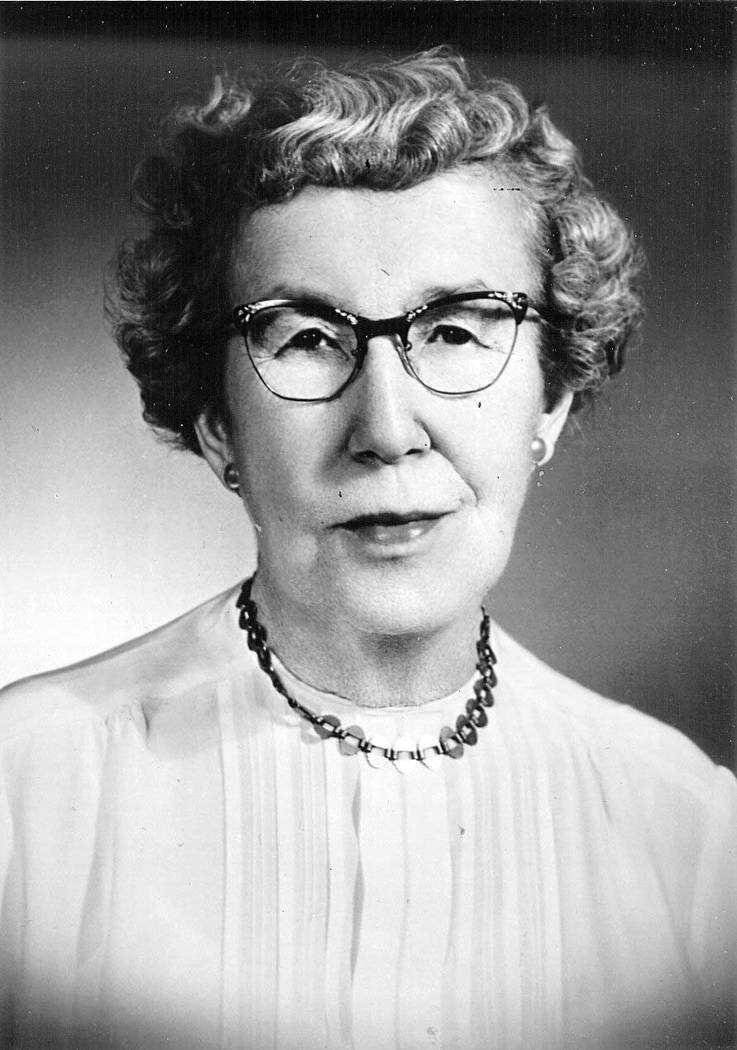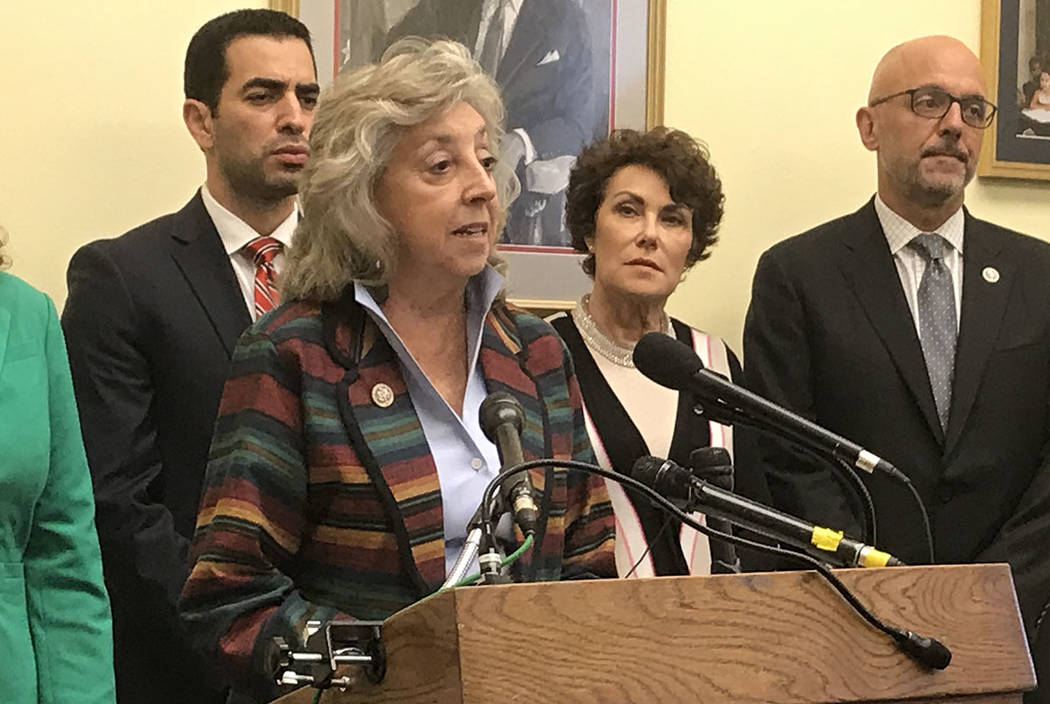 WASHINGTON — The latest volley in a five-year political skirmish over the proper name for a peak near Las Vegas was fired Wednesday when a House committee voted unanimously to give the honor to Maude Frazier, the first woman to serve as Nevada's lieutenant governor.
A bill by Rep. Dina Titus, D-Nev., to name the peak of Frenchman Mountain after Frazier was passed by the House Natural Resources Committee on a voice vote. It now goes to the full House for approval.
Legislation would need to pass the House and Senate and receive the signature of the president to become law. Currently, there is no companion legislation in the Senate.
Under the bill, Frenchman Mountain would retain its name but the peak would "be known and designated as 'Maude Frazier Mountain.' "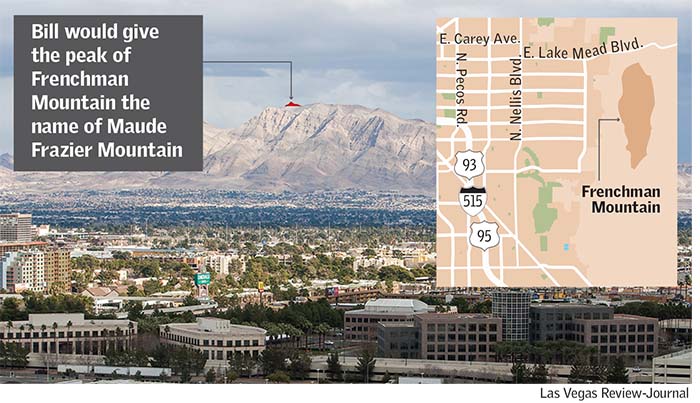 The action by the House committee follows five years of political wrangling over the naming of the peak of the mountain ridge east of Las Vegas.
Competing bills were introduced in 2013 to name the peak after former President Ronald Reagan and Frazier, leading to fruitless negotiations in 2015.
But no legislation was filed in the 115th Congress, which began last year, to name the peak after Reagan. Previous bills had been introduced by former Republican Nevada Reps. Joe Heck and Cresent Hardy.
A mountain in New Hampshire was renamed Mount Reagan after the former president.
The Titus bill still faces long odds with Republicans who control the House, Senate and White House.
Frenchman Mountain is located east of Las Vegas, where Frazier was instrumental in creating the first college in Southern Nevada, which eventually became UNLV.
"It is fitting that we honor the legacy of Maude Frazier and her contributions to the Las Vegas Valley," Titus said.
Frazier was born in Wisconsin in 1881.
Titus said she "moved to Nevada to teach in some of our most rural and remote mining camps and towns at the turn of the last century."
From those "humble beginnings," Frazier became superintendent of schools overseeing the teaching in four counties, including Clark, where she had served as principal of Las Vegas High School for nearly 20 years, Titus said.
Frazier served in the the Nevada Assembly, where she became the chairwoman of the Education Committee and secured funding for what became UNLV.
In 1962, she was appointed to fill the position of lieutenant governor, becoming the highest-ranking woman in state history.
Frazier died at age 82 in Las Vegas in 1963.
"Her fortitude and pioneer spirit are inspirational and set an example for every Nevadan," Titus said, "especially the women of our state who continue to fight their way into state houses, school boards, classrooms, boardrooms and the U.S. Congress."
Contact Gary Martin at gmartin@reviewjournal.com or at 202-662-7390. Follow @garymartindc on Twitter.