Campaign 2018: Rosen makes campaign run in Northern Nevada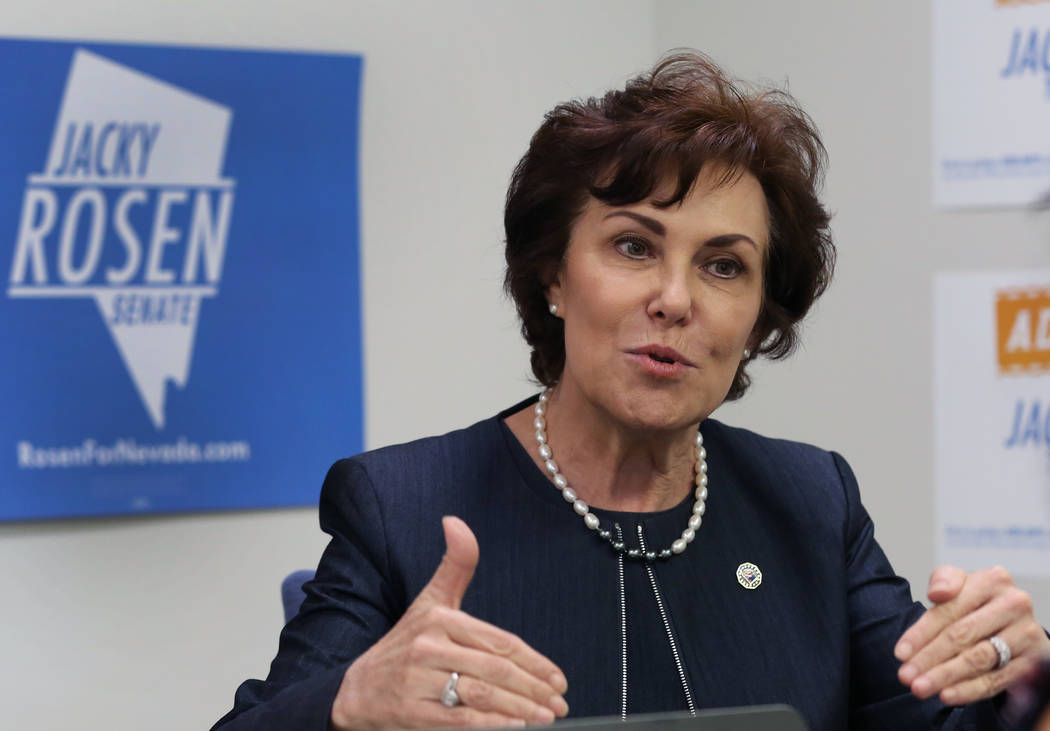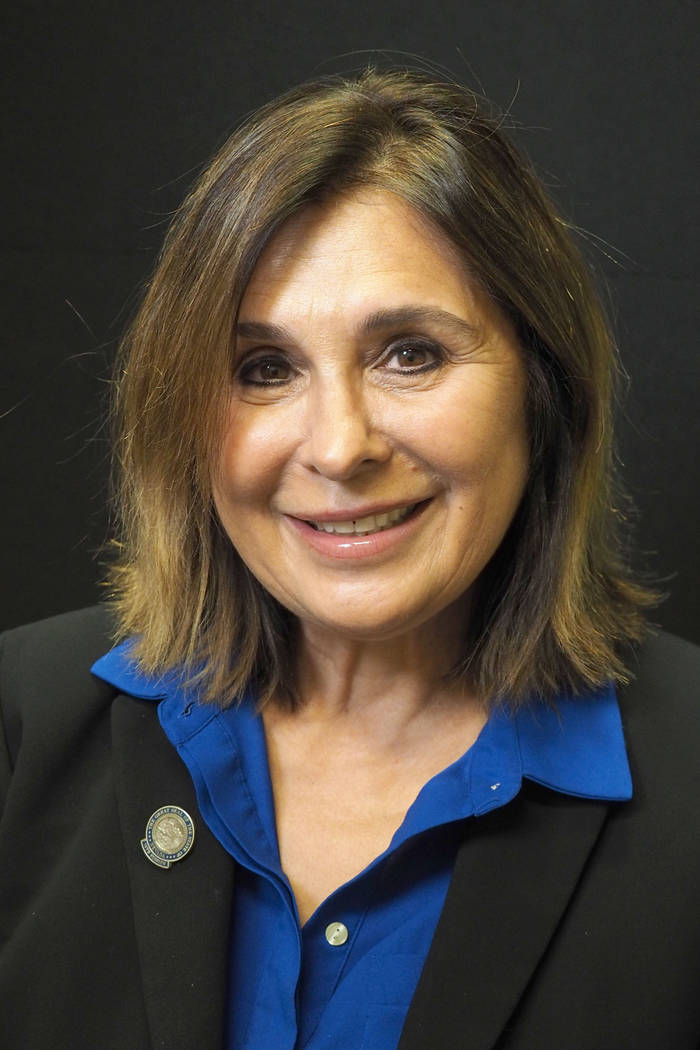 CARSON CITY — Democratic U.S. Senate nominee Jacky Rosen wrapped up a Northern Nevada campaign swing Friday by touring a Reno Planned Parenthood facility and rallying campaign staffers and volunteers in Sparks.
Rosen's tour included stops in Winnemucca, Lovelock, Fernley, Dayton and other smaller towns, with talks focusing much on veterans, environmental and health care issues, Rosen said.
The campaign for her opponent, incumbent Republican Sen. Dean Heller, has attacked Rosen throughout the election cycle, saying she has effectively ignored rural Nevadans.
"People up here in Northern Nevada are the same as they are everywhere else. They are worried about their health. They're worried about their health care, about prescription drug prices, pre-existing conditions, the price of premiums," Rosen told reporters Friday after rallying volunteers in Sparks.
Rosen said that if she were elected, she would work to stabilize the Affordable Care Act and push for legislation that would cap prescription drug prices.
The visit to the women's health care clinic came a day after the the U.S. Senate voted on a bill to defund Planned Parenthood. Heller voted for the bill, which was brought by Sen. Rand Paul, R-Ky. It failed with only 45 votes. Sens. Susan Collins, R-Maine, and Lisa Murkowski, R-Alaska, voted against it.
Ford campaign change
Democratic attorney general candidate Aaron Ford changed his campaign leadership with fewer than 75 days left until Election Day.
Ford, the state Senate majority leader, parted ways Aug. 7 with his campaign manager, Peggy Yang. The campaign is mum about why, but it quickly promoted Jessica Adair, who was previously the deputy campaign manager.
In recent weeks Ford has faced scrutiny over four arrests from the 1990s and failing to pay more than $185,000 in taxes.
Negotiating debate
The fate of a debate between Congressional District 3 candidates Susie Lee and Danny Tarkanian hangs in the balance after Lee's campaign reportedly objected to having a former lawmaker serve as a moderator.
The forum, hosted by The Vegas Voice, a monthly newspaper for senior citizens, would feature Republican Victoria Seaman, who exited the congressional race before the primary, as one of three moderators.
Democrat Howard Beckerman and Vegas Voice publisher Dan Roberts would also serve as moderators. Both Beckerman and Seaman write columns for the magazine.
Roberts said there was a "misunderstanding" and clarified that Seaman would not ask Lee, a Democrat, any questions. Beckerman would ask Lee questions, Roberts said, and Seaman would handle questions for Tarkanian, also a Republican.
"I do understand (Lee's) concerns," Roberts said. "Now that they know how it's going to be done, I'm confident both sides can come forward and address the issues for seniors."
The Lee campaign did not respond to a request for comment.
The debate is tentatively scheduled for Oct. 17.
News and notes
— The pro-life group Susan B. Anthony List endorsed Tarkanian, saying he is a leader who "stands fearlessly on his principles."
— The Southern Hills Republican Women will host a candidate luncheon from 10:45 a.m. to 1 p.m. on Tuesday at Buckman's Grille in Henderson. The lunch will feature gubernatorial nominee Adam Laxalt, lieutenant governor candidate Michael Roberson and attorney general nominee Wes Duncan. The cost is $26 to $31. For details, go to www.eventbrite.com/o/southern-hills-republican-women-6818309391
Contact Colton Lochhead at clochhead@reviewjournal.com. Follow @ColtonLochhead on Twitter. Contact Ramona Giwargis at rgiwargis@reviewjournal.com or 702-380-4538. Follow @RamonaGiwargis on Twitter.