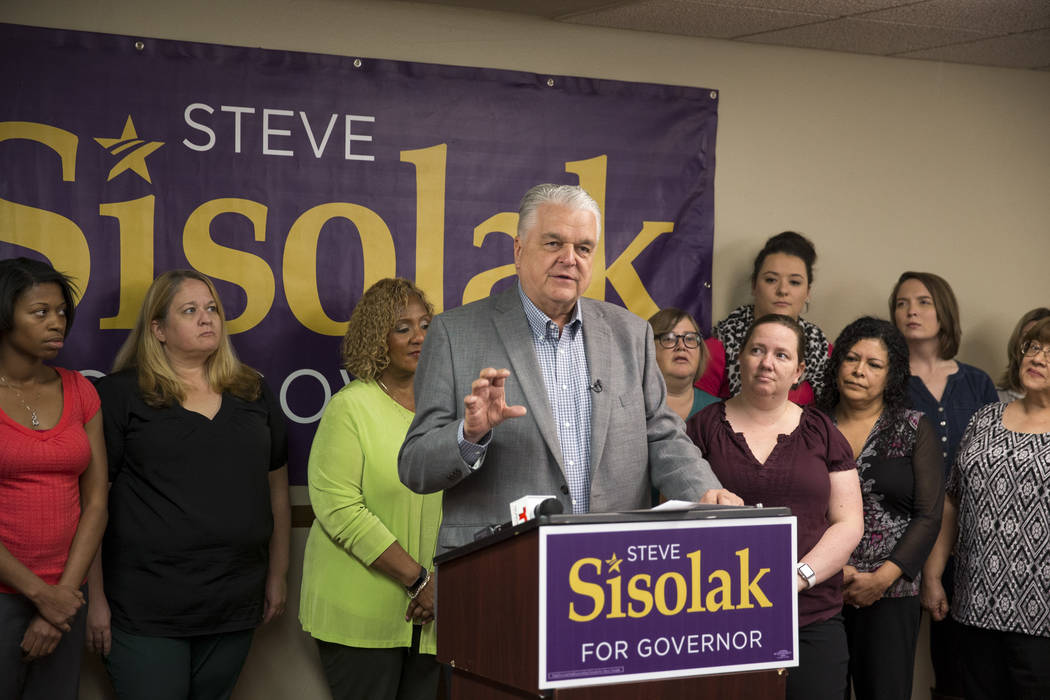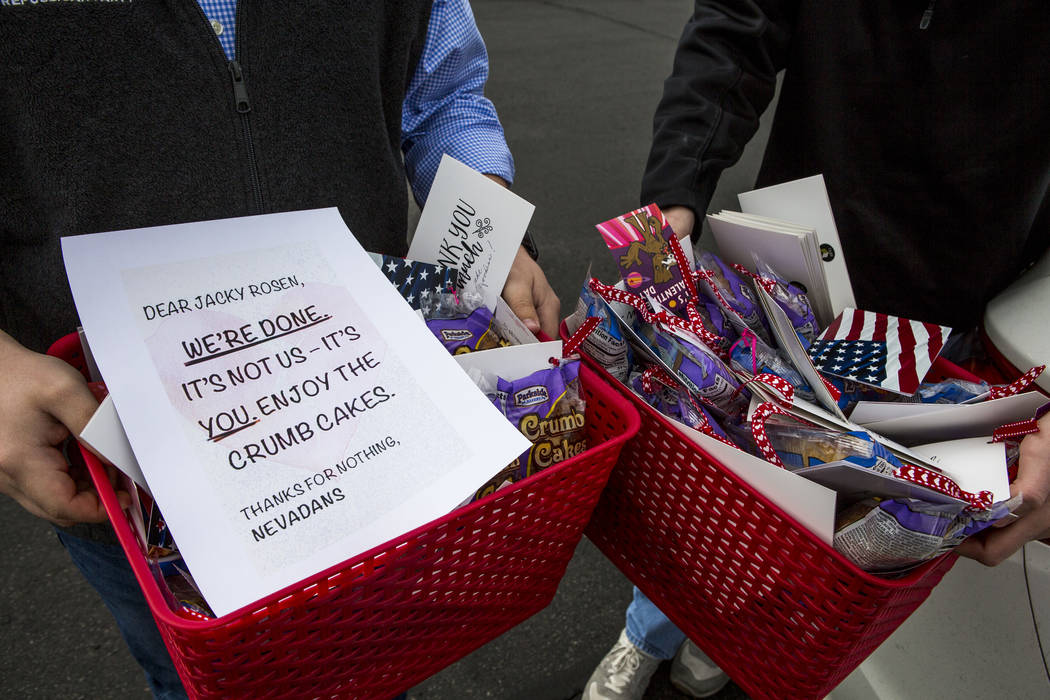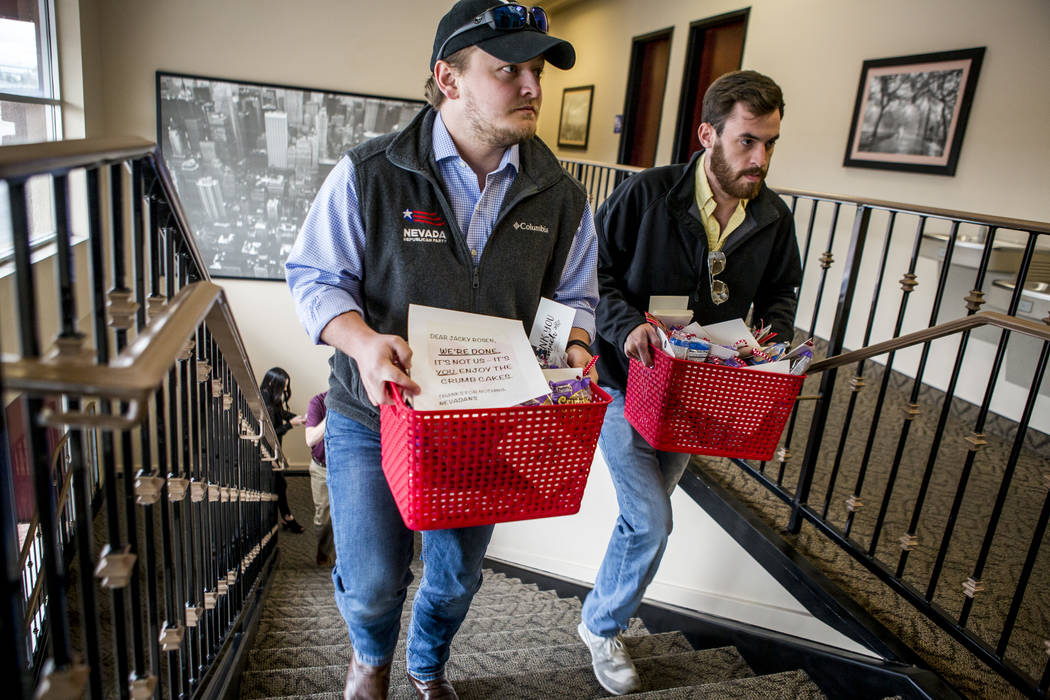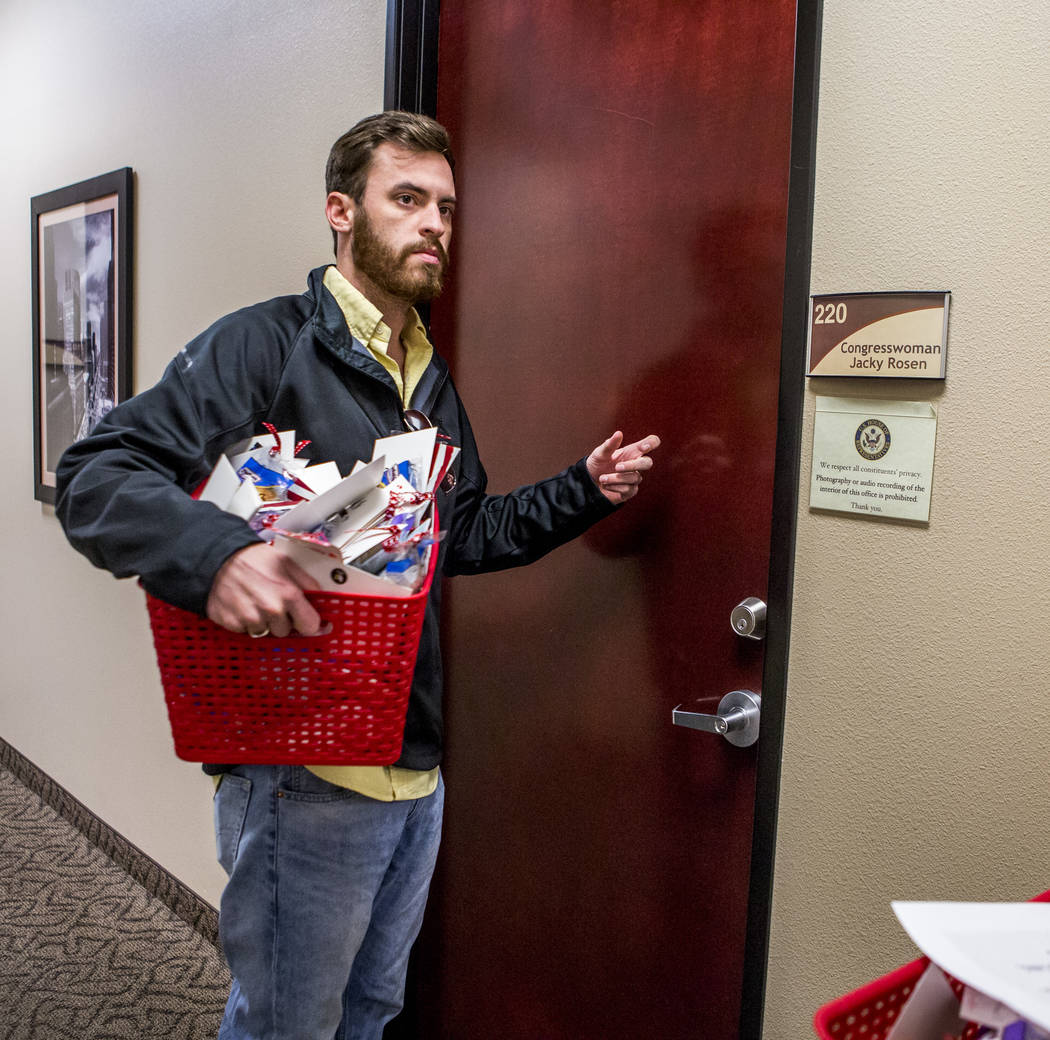 Steve Sisolak's campaign for Nevada governor went digital for its first major ad buy.
The Democratic candidate's campaign rolled out take-over banner ads on the Las Vegas Review-Journal's and Las Vegas Sun's websites Tuesday, with a similar ad planned to run later on the Reno Gazette-Journal's website.
The ad blitz also includes a series of five videos that will play across Twitter, Instagram and Facebook that depict Sisolak, the Clark County Commission chairman with a hefty campaign war chest, as a champion for public education and Planned Parenthood who will stand up to President Donald Trump.
"We're committed to speaking with voters early and often, and reaching them where they are — whether it's at their door, in community meetings, or on the internet," Sisolak campaign manager Rob Hill said in a statement announcing the ads. "Our aggressive digital media outreach will introduce Steve and his priorities and continue a two-way conversation with Democratic primary voters across Nevada."
Teacher running for Assembly
Selena Torres, an English teacher at Eldorado High School, hopes to replace Assemblyman Nelson Araujo in representing Assembly District 3 in Las Vegas.
Torres, a Democrat and 2016 University of Nevada, Reno graduate, founded Cesar Chavez Day when she was a senior in high school to honor the labor leader and civil rights activist who in 1962 co-founded the National Farm Workers Association.
Chavez was dedicated to using nonviolent methods such as boycotts, hunger strikes and marches during the first strike against California grape growers in an effort to improve conditions for farm workers.
Araujo endorsed Torres, and Democratic Assembly Leader Jason Frierson said her experience as a teacher and community activist would bring "fresh perspective" to the state.
"Nevada is looking for the next generation of energetic leaders who represent the diverse interests of all Nevadans," Frierson said. "Selena Torres will bring 21st century ideas and hard work to our Caucus and the State Legislature."
The Clark County School District requires any teacher elected to office to take a leave of absence in order to serve.
Araujo, a Democrat, is leaving office to run for secretary of state.
GOP candidate forum
The Republican National Hispanic Assembly and Nevada Black Republican Caucus are co-hosting a forum for three contenders in the GOP primary for Nevada's 3rd Congressional District.
State Sen. Scott Hammond, former Assemblywoman Victoria Seaman, and former television journalist Michelle Mortensen will discuss their campaign platforms 6 to 7:30 p.m. Feb. 20 at the World Market Center, 475 S. Grand Central Parkway.
The event is free, but the Eventbrite page indicates that it is sold out.
Nevada's 3rd District encompasses all of Henderson and Boulder City, and includes a large portion of Summerlin and most of the southern Las Vegas valley.
Incumbent Democrat Rep. Jacky Rosen is leaving the seat to run for U.S. Senate.
Republicans send 'crumbs' to Rosen
Who says partisan politics can't be tasty?
In a jab at the Democratic House Leader Nancy Pelosi saying corporate bonuses in response to tax cuts are "crumbs," the Nevada Republican Party on Wednesday delivered dozens of crumb cakes to the Las Vegas office of Democratic U.S. Rep. Jacky Rosen with the following note:
"We're done. It's not us — it's you. Enjoy the crumb cakes. Thanks for nothing, Nevadans."
News and notes
■ Assemblywoman Robin Titus, R-Wellington, announced she will run for re-election. Titus was first elected to the represent the district, which represents most of Lyon and all of Churchill County, in 2014.
■ Araujo, a Democrat running to unseat Republican Secretary of State Barbara Cegavske, was endorsed by the Clark County Education Association.