Civil rights group challenges anti-sanctuary city amendment
November 21, 2017 - 5:33 pm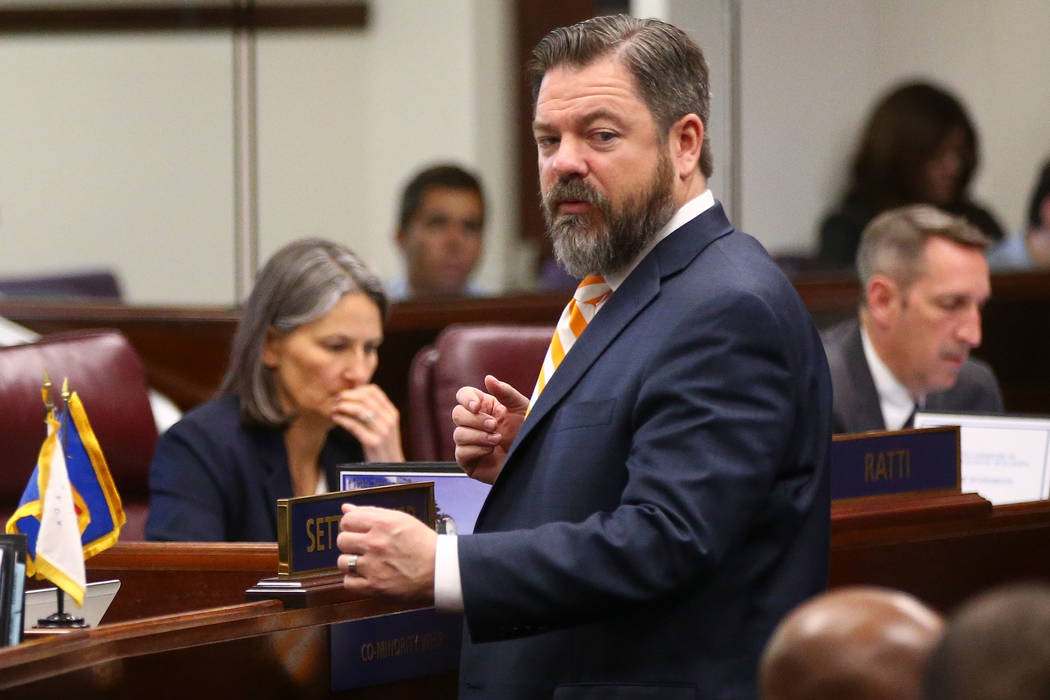 A civil rights organization filed a lawsuit Tuesday challenging Republican state Senate leader Michael Roberson's anti-sanctuary city amendment, claiming it misleads voters and jeopardizes public safety in the state.
The proposed constitutional amendment, which comes from the Prevent Sanctuary Cities PAC in which Roberson is honorary chairman, would prohibit any state or local government from implementing policies that would make it a "sanctuary community" that does not cooperate with federal immigration laws.
Tod Story, executive director for the American Civil Liberties Union's Nevada chapter, called the initiative a "pointless, poorly crafted petition," that would only aid in alienating Nevada's immigrant communities from police and other governmental services.
Roberson did not respond to requests for comment for this story.
During the 2017 Legislature, Roberson clashed with Democrats, notably state Sen. Yvanna Cancela, D-Las Vegas, who pushed for a bill that would have prevented Nevada police agencies from conducting immigration-related detainments or deportations. Roberson called Cancela's bill "recklessly irresponsible" and "outrageous."
That bill died soon after law enforcement from around the state, including the Las Vegas Metropolitan Police Department, came out against it.
The ACLU's lawsuit was filed in Nevada's First District Court in Carson City by the ACLU and Perkins Coie attorney Marc Elias, a prominent Democratic party lawyer.
Former Washoe County Sheriff Michael Haley, a plaintiff in the lawsuit, said Roberson's initiative "undermines our ability to keep our communities safe."
"We know that compelling local law enforcement to enforce federal immigration law is actually harmful to public safety," Haley said in a statement announcing the lawsuit. "Police are less likely to receive valuable information or tips from communities that are terrified of facing possible deportation. It has the potential to increase crime and harm the entire community."
To qualify for the 2018 ballot, the measure will need signatures from 112,000 registered Nevada voters — 10 percent of the 1.12 million voters who participated in the last election. If the measure passes in 2018, it will go to voters again in 2020. If it passes a second time, it would become part of the state constitution.
Contact Colton Lochhead at clochhead@reviewjournal.com or 702-383-4638. Follow @ColtonLochhead on Twitter.