Congressman: Political considerations derailing Yucca Mountain
Updated September 12, 2018 - 8:12 pm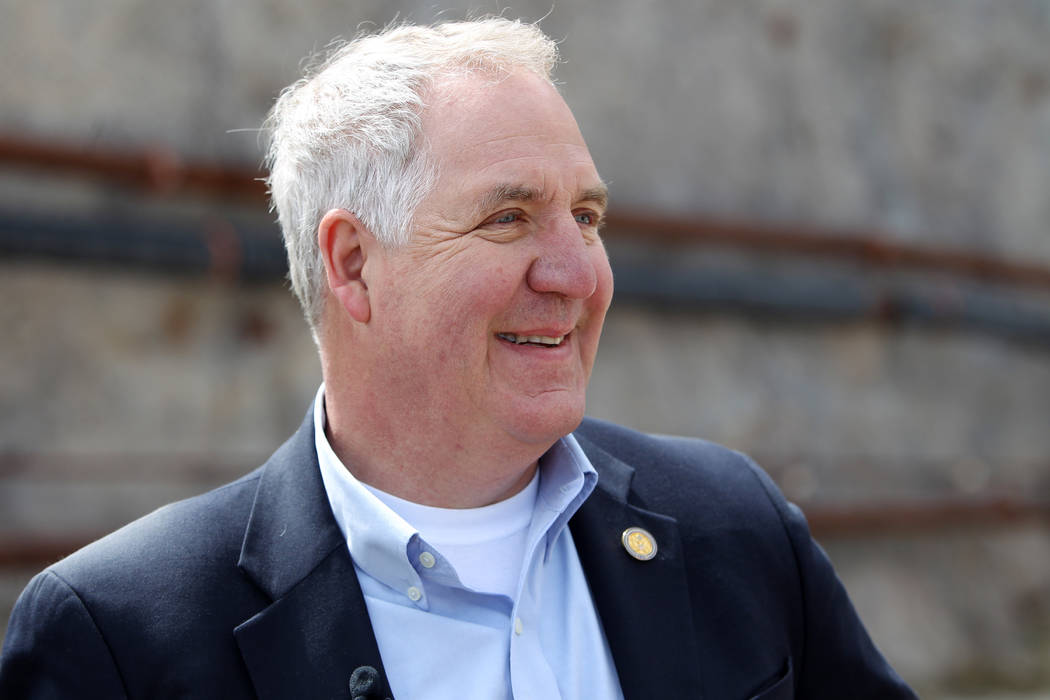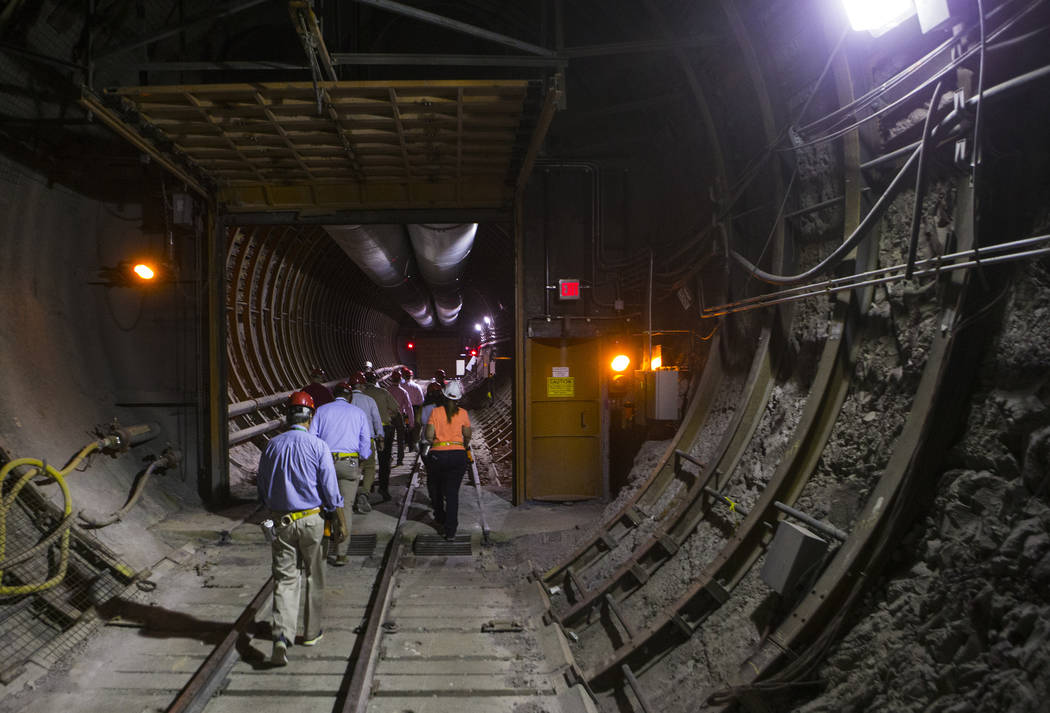 WASHINGTON — A House champion of using Yucca Mountain for permanent storage of nuclear waste charged Wednesday that national energy priorities have been dashed by political calculations to protect vulnerable Sen. Dean Heller, R-Nev.
Heller, who is in a tight re-election bid, gladly took credit for having "stonewalled" House efforts to fund the revival of the proposed nuclear waste repository in the Silver State.
"I will not let Nevada be overrun by states that want to move the nuclear waste they created out of their backyards and into ours," Heller said.
Rep. John Shimkus, R-Ill., said House Speaker Paul Ryan, R-Wis., failed to fight for legislation and funding to license Yucca Mountain that was approved by the House but stripped from a final spending bill by Senate negotiators.
A spokeswoman for Ryan did not immediately respond to a request for comment.
Shimkus, chairman of the House Energy and Commerce subcommittee on the environment, said in a statement that once again nuclear waste policy was dismissed over concerns by a Nevada senator.
Former Sen. Harry Reid, D-Nev., successfully blocked development of Yucca Mountain for years.
Heller, the only Republican senator seeking re-election in November in a state Hillary Clinton won in 2016, said, "Without my leadership in the U.S. Senate, Yucca Mountain will get the green light."
Rep. Jacky Rosen, D-Nev., who is challenging Heller, opposes Yucca Mountain development. So do Gov. Brian Sandoval and the rest of the Nevada congressional delegation. Nevada's rural counties are seeking federal continuation of the project.
Shimkus, who wrote a bill authorizing funding to license and increase storage of nuclear waste at Yucca Mountain, was incensed after the money was slashed from the compromise legislation, essentially killing the project for fiscal 2019, which will begin Oct. 1.
"As we've allowed for a decade now, a single senator's short-term political calculations again triumphed over long-term, bipartisan policy priorities," Shimkus said in a statement.
President Donald Trump has sought funding to revive the licensing process on Yucca Mountain, and the House voted overwhelmingly to authorize spending $268 million in the next fiscal year.
Shimkus vowed to continue the fight in the next Congress with a new House speaker and House Appropriations Committee chairman.
"We will have another opportunity to do our job and put policy ahead of politics," Shimkus said.
Sandoval said last month he anticipates another congressional push to open Yucca Mountain, and he has urged state officials to take the battle to Washington before next year.
Congress in 1987 designated Yucca Mountain as the site for a national repository for nuclear waste. Political opposition has prevented the site from opening.
Shimkus said the real losers in the battle "are taxpayers in all 50 states," particularly those in 39 states with nuclear power plants where waste is being temporarily stored.
Contact Gary Martin at gmartin@reviewjournal.com or 202-662-7390. Follow @garymartindc on Twitter.