Debate on brothel ban honors Dennis Hof, draws no ban supporters
Updated October 18, 2018 - 11:21 pm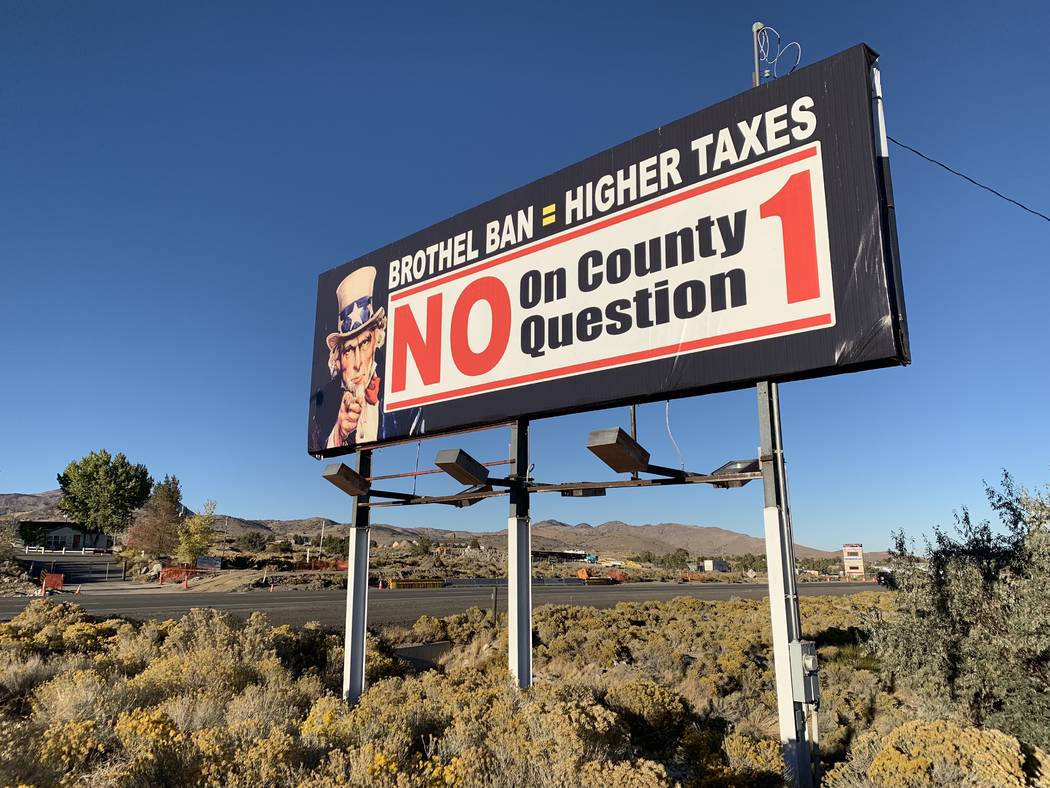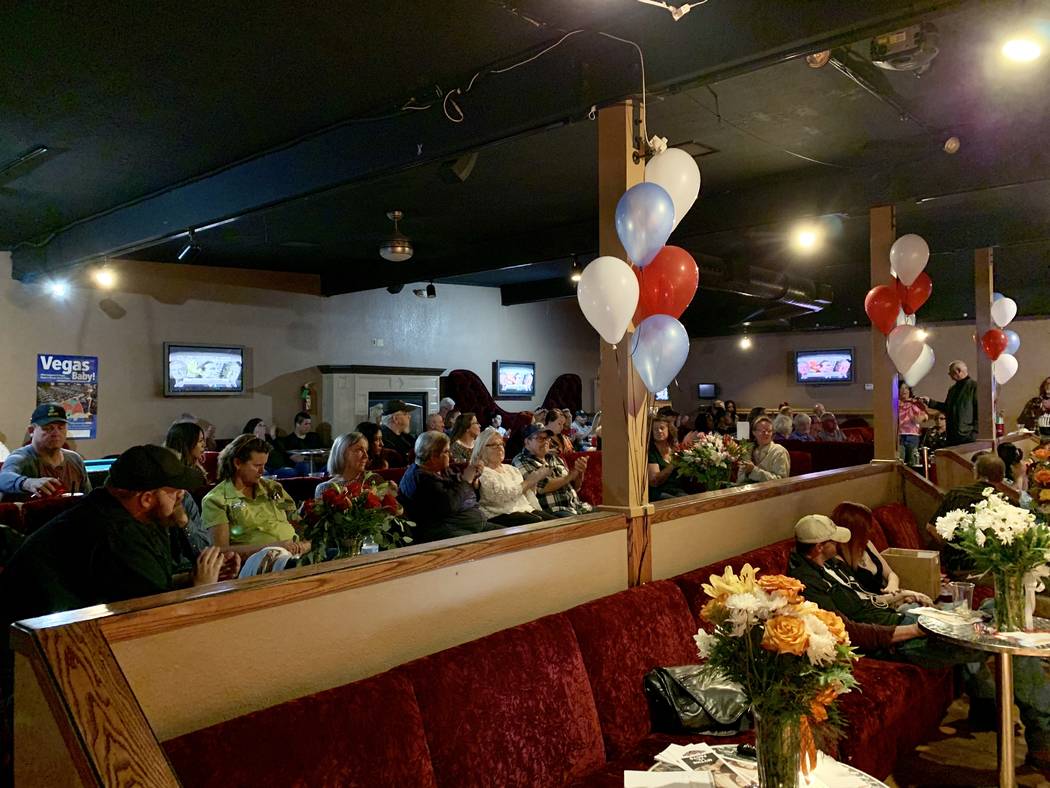 "Dennis" would have wanted them to.
That's what organizers said Thursday as they went ahead with a scheduled debate on whether legal prostitution in Lyon County should end. At least, it was supposed to be a debate.
The event at the Bunny Ranch restaurant in Mound House, just east of Carson City, was a hoped-for dialogue between supporters and foes of Nevada's legal prostitution trade, hashing out the case for and against the county's potential move to ban the business. County voters on Election Day will take up the question in a nonbinding, advisory initiative that could prompt official action.
But there were two things missing.
The first was "Dennis" — that being Dennis Hof, the famed Nevada brothel owner and candidate for state Assembly who died Monday. All four of Lyon County's brothels were owned by him.
The second missing element: anyone who wants to ban legal prostitution.
Event organizers, all in the "pro-pro" camp, had invited ban advocates to attend. But the ban camp didn't show, perhaps sensing that the audience — about 50 people attended — would have been against them.
On that point, they would have been correct.
In the electoral contest for the future of the Lyon County's four legal brothels, Hof's death "ups the stakes even more," said "Alice Little," a legal sex worker in one of his establishments. Like her business colleagues, she used a professional pseudonym for reasons of privacy and security.
"We're doing this in honor of Dennis, in honor of his legacy," she said.
With no point-counterpoint give-and-take to the proceedings, Little and another worker, "Ruby Rae," a master's student at the University of Nevada, Reno took questions from moderator Chuck Muth, a conservative activist and communications consultant who managed Hof's Assembly campaign. They launched into it after a moment of silence for Hof, who died Monday after spending the weekend celebrating his birthday.
"I wish he could be here to see how the vote is going to go," Rae said. "I'm just glad I got to see him this past weekend one last time for his birthday."
With Muth's questions, the two sought to dispel some "myths" about the work they do: They work as independent contractors, free to leave at any time. They do what they do by choice. They live well and contribute to the local economy. And they work in an environment that is safe and sanitary, for both workers and clients. Little said her prior work as an EMT put her at greater risk of disease than her current profession.
"They claim that you're being sold like a package of meat. Are you being sold?" Muth asked rhetorically.
"We charge what we want," Rae said. "We are providing a service."
Little agreed.
"We are professionals," akin to police, psychologists, music teachers, she said.
Rae said proponents of the ban are "using me as a pawn. They're trying to maneuver whichever way they can into making girls feel we should be ashamed for doing this."
She said her work not only pays for her schooling – she keeps her exact field of study private — but also made her an "independent strong woman."
Contact Bill Dentzer at bdentzer@reviewjournal.com or 775-461-0661. Follow @Dentzernews on Twitter.