Dems say work by Dean Heller's son violates campaign law
Updated May 24, 2018 - 5:53 pm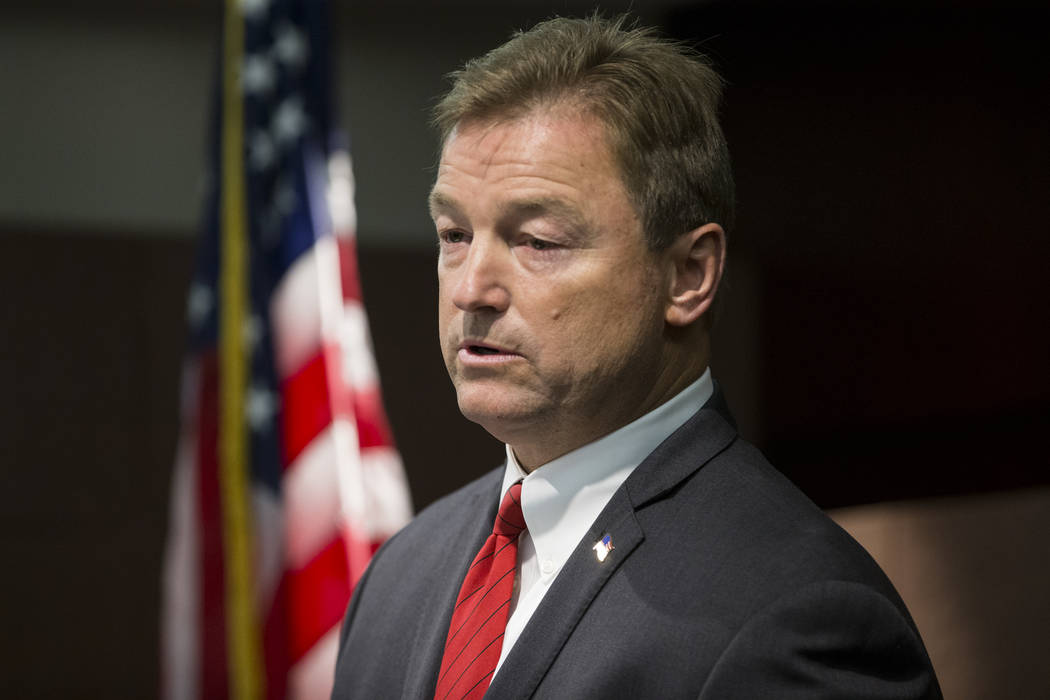 State Democrats are accusing GOP Sen. Dean Heller of failing to report potentially illegal discounted services his campaign received from his son's music production company.
Heller's race is the most closely watched Senate contest this year. He admitted to receiving "a cheap discount" from Harris Heller for creating content for his campaign, including photos, videos and social media posts. The campaign paid Heller's son's production company, Heller Enterprises, $52,500 for its services since 2016.
The campaign paid another digital advertising firm more than $50,000 for ads in a single month.
If the price of the services from Heller Enterprises was reduced, federal election law requires it must be reported as an in-kind contribution. Heller's campaign failed to do so.
And because Heller Enterprises is a limited liability corporation, accepting in-kind donations from it could be illegal because federal candidates are prohibited from accepting corporate contributions.
Heller spokesman Keith Schipper said Thursday that the younger Heller's work does not count as an in-kind donation because Heller Enterprises was fully paid for its part-time services.
"Harris Heller creates social and digital media for Fortune 500 companies, and it would be extremely costly for our campaign to hire someone full-time with his level of experience and expertise," Schipper said. "Therefore, our ability to hire him on a part-time basis and still have access to his services is a great deal for our campaign, and we're lucky to have him."
The state Democratic Party on Thursday filed a new complaint with the Federal Election Commission. It marks the sixth complaint lodged by Democrats against Heller.
"Dean Heller's campaign is not above the rules — federal law requires them to report all in-kind contributions to the FEC and prohibits them from accepting corporate contributions," said Nevada State Democratic Party executive director Alana Mounce.
Contact Ramona Giwargis at rgiwargis@reviewjournal.com or 702-380-4538. Follow @RamonaGiwargis on Twitter.
Voters guide
The Review-Journal primary voters guide is available at reviewjournal.com/voter-guide-2018.