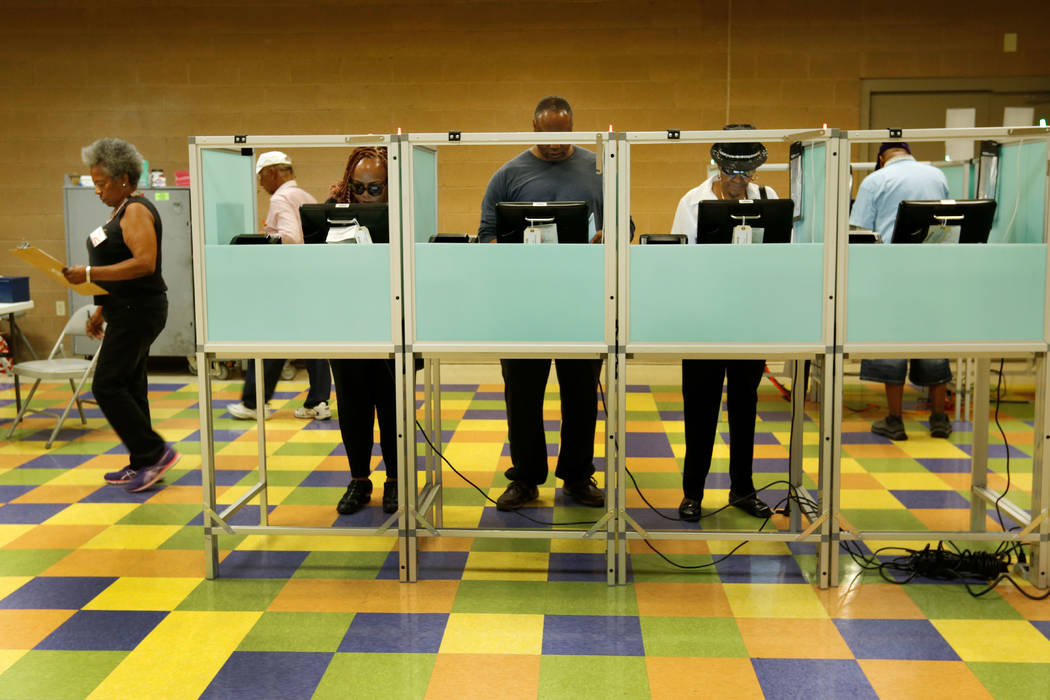 Voters began casting their ballots on Saturday as early voting in the primary election got underway statewide.
Election Day isn't until June 12, but voters have until June 8 to cast ballots during the early voting period.
More than 200 candidates are running for congressional, statewide and legislative offices in Nevada. Only registered Republicans and Democrats can vote for candidates in those races, but all voters can cast a ballot in nonpartisan primaries.
Registered voters can cast ballots at any early voting site.
A full list of Clark County polling locations can be found at https://www.nvsos.gov/sos/elections/voters/early-voting-information.