Economic Forum: Nevada short of desired revenue
December 3, 2014 - 4:41 pm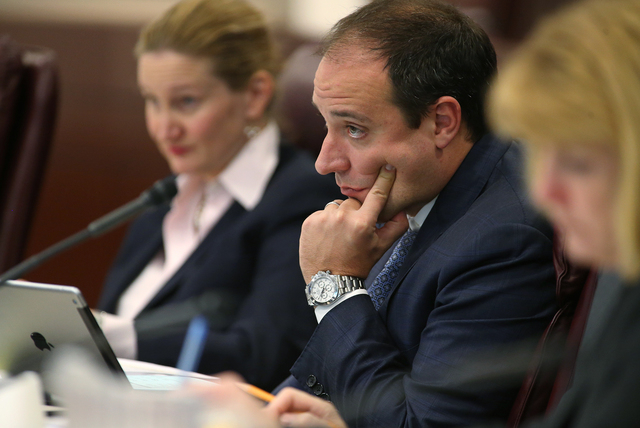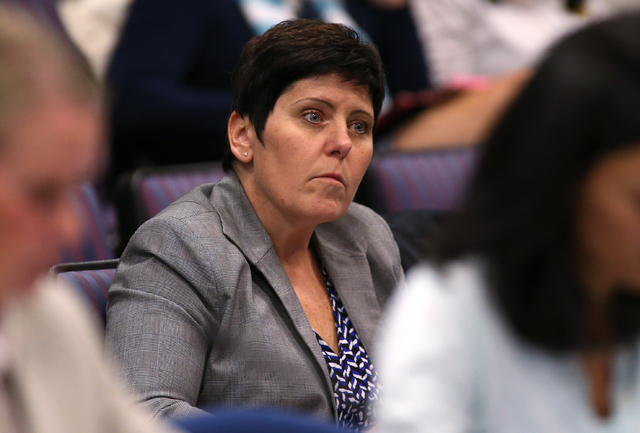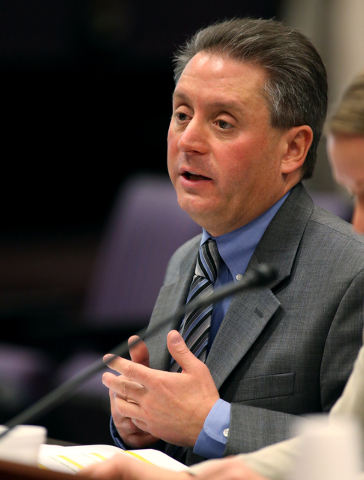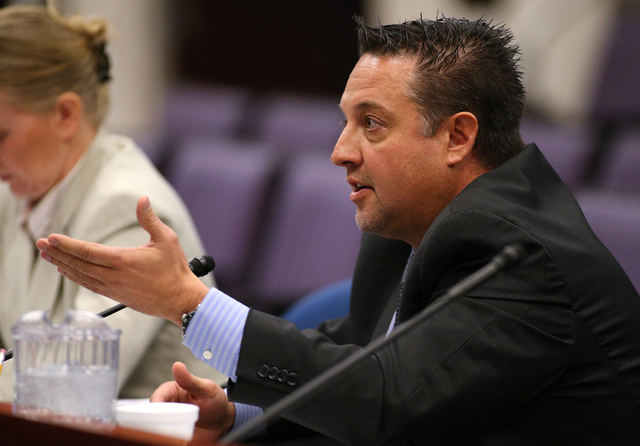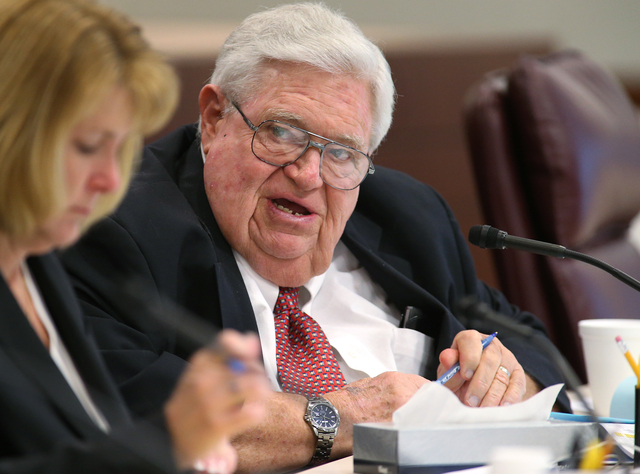 CARSON CITY — If Gov. Brian Sandoval and legislative leaders want to increase funding for public education and other critical needs in the next two-year budget, they have a big challenge in figuring out how to pay for it all.
Tax revenue projections set Wednesday by the Economic Forum, which must be used by Sandoval and lawmakers to adopt a balanced budget, will offer no easy answers.
The panel of fiscal experts charged with predicting general fund tax revenue for the next two years estimated there will be about $6.3 billion to spend on public education and state programs in the upcoming 2015-17 state budget.
The projections are well below the $6.7 billion in general fund spending approved by the 2013 Legislature for the current year, due in large part to a temporary tax package that expires on June 30, 2015, that was not included in the estimates made by the forum.
Sandoval said in a statement that the forum's estimates show that the current state revenue structure is not keeping up with demand. He has hinted that a review of the state's tax structure is needed in the upcoming session, which begins in February.
"Today's Economic Forum report reminds us yet again that our revenue structure is not built to meet the demands of our changing economy nor our continued increase in statewide population," Sandoval said. "Before I finalize and submit the state budget, I will ask my Cabinet to further scale back agency budget requests so that we can factor into account today's projections."
Victor Joecks, executive vice president of the conservative think tank the Nevada Policy Research Institute, said the projections suggest that Nevada lawmakers do not need to consider raising taxes next session.
"The forecast of $6.3 billion in revenue for the next two-year budget cycle is the highest amount ever projected for Nevada," he said. "Combined with reversions of existing funds from agency accounts back to the general fund and other transfers, Nevada will be able to finance a spending plan comparable to its current $6.6 billion budget without raising taxes."
Nevada state agencies have submitted general fund budget requests for the upcoming two-year budget totaling $7.7 billion.
Sandoval and the 2015 Legislature face a number of challenges in crafting a balanced budget, including an increasing Medicaid caseload and demands for more funding for public education and mental health needs.
Members of the forum saw some good news for Nevada's economy in all the reports and analyses considered for the estimates.
When projections are compared to the current budget after taking the expiring tax package into account, total tax revenue is projected to grow by 4.4 percent in 2016 and 4.9 percent in 2017. Major revenue is expected to grow in the mid-5 percent range.
"The past few years growth has been flat," said Ken Wiles, chairman of the forum. "And now we're actually seeing growth, which is somewhat of an unusual experience for us given the economic decline, pullback and restructuring of the last four or five years."
For much of the revenue, the state is just getting back to 2007 numbers, he said.
While there are uncertainties, from interest rates to consumer confidence to outside events that cannot be forecast, the consensus of the forum is that there are some good economic indicators, Wiles said.
"We've gone beyond stabilization and restructuring to growth," he said.
The forecast shows an estimated $3.07 billion in revenue in the first year of the state budget, and $3.26 billion in the second year.
But the forum projections do not include the temporary tax package which will expire without action by the Legislature.
The higher sales and business taxes in the package would add about $650 million to the total. Other funding shifts approved by lawmakers last year to balance the state budget increased funding to the current budget by nearly $1.2 billion.
Sandoval has not yet taken a position on whether that package of expiring taxes and funding shifts should be continued in the next budget to help balance the spending plan. The "temporary" taxes were first approved by lawmakers in 2009 and have been extended every two years since then.
Sandoval will make his priorities clear in mid-January when he delivers his State of the State address.
Contact Capital Bureau reporter Sean Whaley at swhaley@reviewjournal.com or 775-687-3900. Find him on Twitter: @seanw801.