Evidence shows 3 non-citizens voted in Nevada's 2016 election
Updated April 19, 2017 - 6:16 pm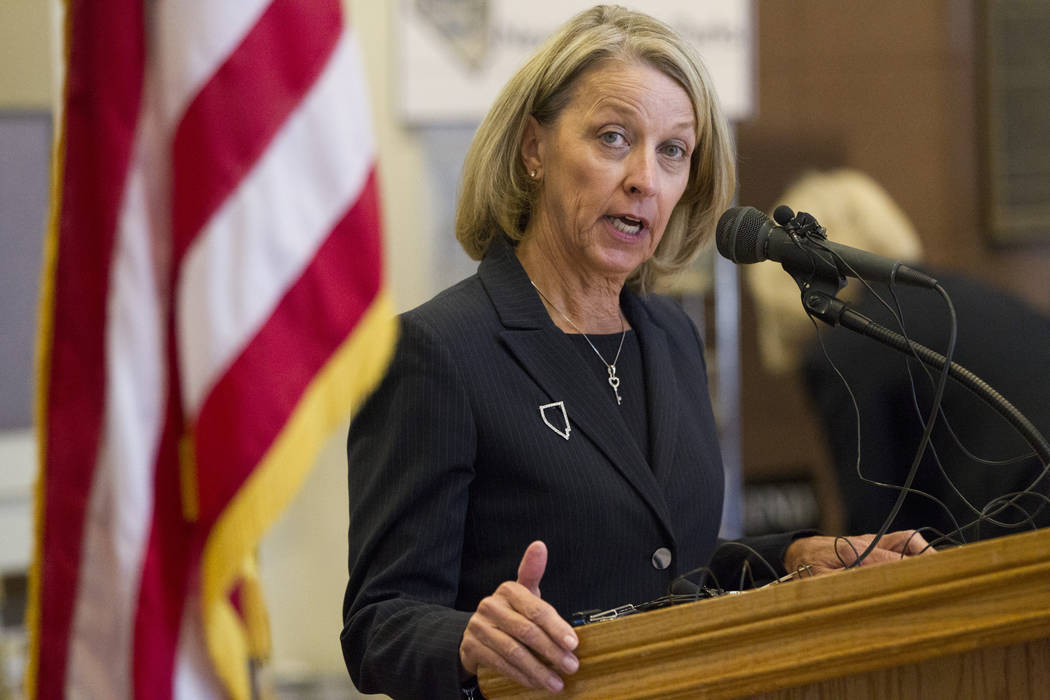 CARSON CITY — Secretary of State Barbara Cegavske, responding to requests Wednesday for details on allegations of Nevada voter fraud, said her office obtained evidence that three noncitizens voted in Clark County in last year's election.
Her pronouncement comes after the Republican secretary of state on Friday sent a letter to the head of the Department of Motor Vehicles, claiming voter registration procedures at the DMV led to noncitizens being allowed to register illegally to vote.
At an event in Las Vegas on Wednesday, Cegavske declined to say if her office would attempt to prosecute the three voters.
Cegavske said the DMV should "cease" providing registration applications to people who do not have paperwork proving citizenship.
That drew pushback from DMV Director Terri Albertson, as well as Gov. Brian Sandoval. Both said the DMV is required under federal law to provide registration applications to people who renew or apply for a driver's license, and the DMV acts solely as a conduit in the process. Under the current procedures, information is passed on to election officials to verify eligibility to vote.
"The DMV does not have the authority to discard an application, they must forward all signed applications to the appropriate registrar," Sandoval said in a statement Wednesday. "I've asked the DMV to review its processes with the Secretary of State again to ensure the Department remains in full compliance with recently signed MOUs, state and federal laws and to better understand what the Secretary of State's Office is requesting of the Department."
In a news release Wednesday, Cegavske said her office in March obtained from the DMV a list of more than 100 people statewide who presented evidence of non-citizenship and completed a voter registration application. Of those, it was determined that 21 voted, though there is only evidence that three noncitizens in Clark County illegally registered and cast a ballot.
Kent Alexander, spokesman for the secretary of state's office, said investigators are not looking at the other 18. He declined to provide specifics.
"Given the early stages of this investigation, it is inappropriate for us to comment further," Cegavske said in a press statement. "We anticipate we will have additional information about the investigation in the next few months."
Republican Assembly leaders Paul Anderson, James Oscarson and Jim Wheeler issued a statement thanking Cegavske for providing information.
"What is clear is that there is not a system in place that screens noncitizens from our voting rolls, and that is troubling," the statement said.
The Review-Journal's Michael Scott Davidson contributed to this report.
Contact Sandra Chereb at schereb@reviewjournal.com or 775-461-3821. Follow @SandraChereb on Twitter.
Related
Sandoval waiting for details about alleged voter fraud in Nevada
Nevada DMV chief criticizes alleged voter fraud investigation
Nevada investigation targets alleged voter fraud in 2016 election