Ex-Las Vegas councilman behind efforts to repeal Nevada tax
August 4, 2017 - 10:04 am
Updated August 4, 2017 - 3:55 pm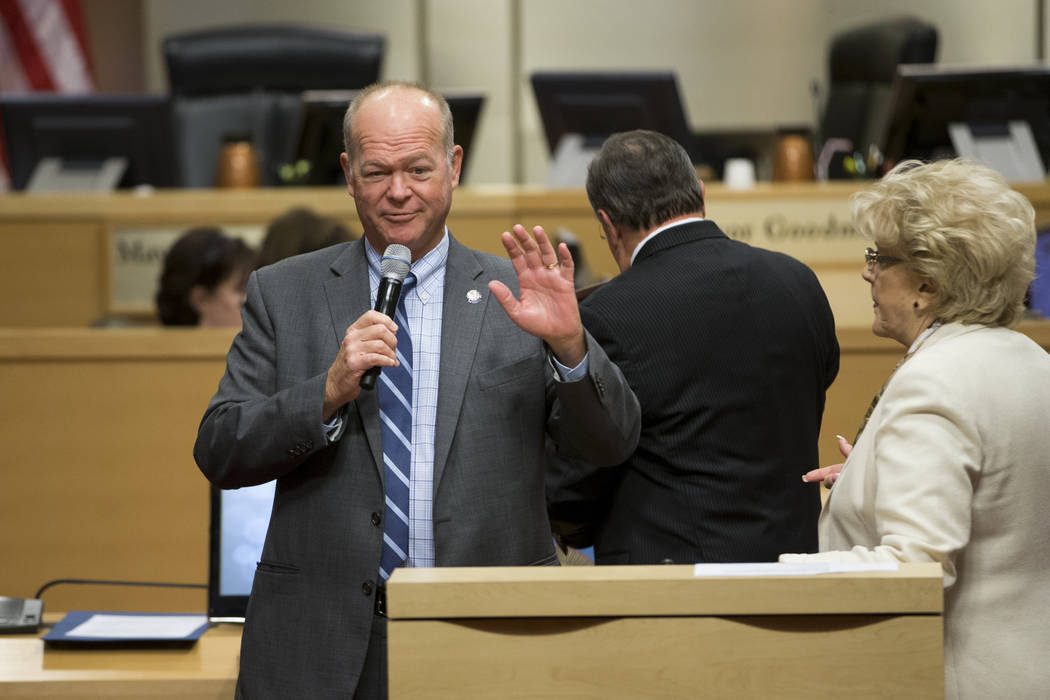 CARSON CITY — Nevada state Controller Ron Knecht and former Las Vegas City Councilman Bob Beers want voters to determine the fate of a multimillion-dollar commerce tax.
The pair hopes to put a measure on the 2018 ballot that would ask Nevada voters to repeal the commerce tax passed by the Legislature in 2015. The petition was filed this week with the Nevada secretary of state, an initial step before gathering signatures need to put a measure on the ballot.
Knecht, who formed the political action committee Repeal the Commerce Tax Inc., led a similar effort in 2016. It was not allowed on the ballot because the Nevada Supreme Court cited concerns about the petition's description of effects.
Knecht, a Republican, said that experience could help get the measure on the ballot next year.
"It will be awful hard for somebody to challenge this because the last time the Supreme Court approved the text and just took issue with the description of the effects," he told the Review-Journal.
Republican Gov. Brian Sandoval spearheaded passage of the commerce tax as part of a push to better fund and reform public education in Nevada.
The commerce tax applies to businesses with gross revenues that exceed $4 million annually. If the referendum is approved, the commerce tax could not be changed or repealed without a vote by Nevada residents.
If voters reject the referendum, the commerce tax will be eliminated. The petition estimates that will result in a net loss to the state of $102 million for the 2018-2019 state fiscal year. That figure is based on the state budget.
Also in the effort's favor: Americans for Prosperity, a nonprofit backed by conservative billionaire brothers Charles and David Koch, will start gathering signatures earlier than in the last election cycle, Knecht said.
"They'll take the lead on that," he said. "We'll have lots of volunteer efforts like we did last time."
To qualify, the petition needs 112,544 signatures from Nevadans who voted in the 2016 general election. The deadline to submit them is June 19.
The petition notes that this would require the governor and Legislature to take steps to make up the difference in the biennial state budget, which could include spending cuts, other tax increases or using the state reserves.
Knecht is the president of the PAC, and Beers is the secretary and treasurer.
Contact Ben Botkin at bbotkin@reviewjournal.com or 775-461-0661. Follow @BenBotkin1 on Twitter.