'Express milk' bill for mothers gets plenty of support in Nevada
February 27, 2017 - 4:04 pm
Updated February 27, 2017 - 5:21 pm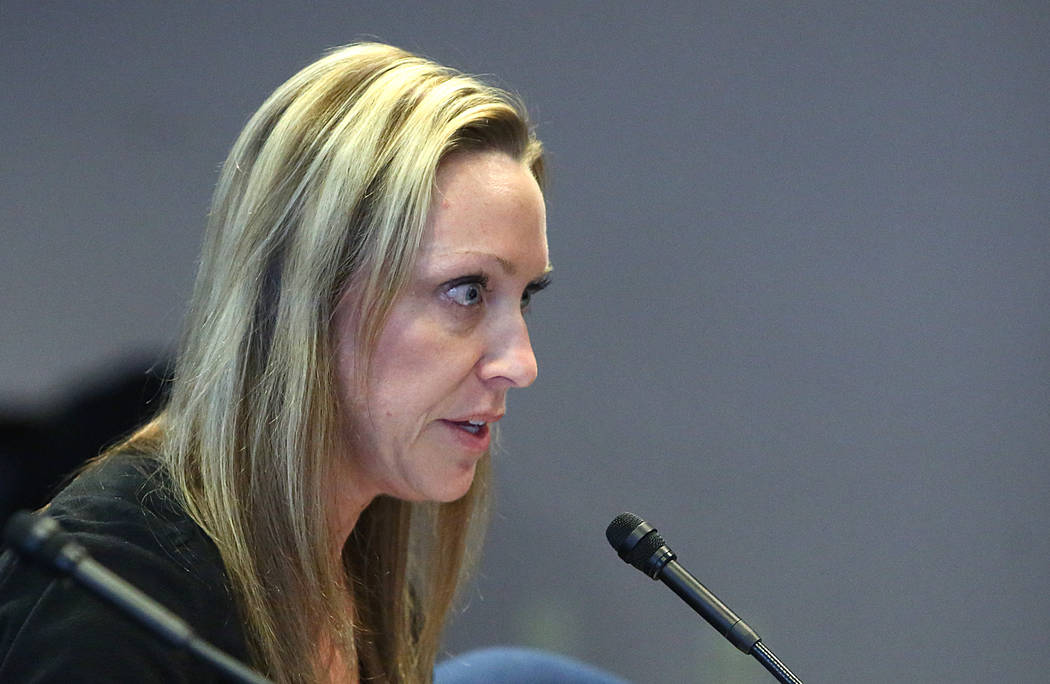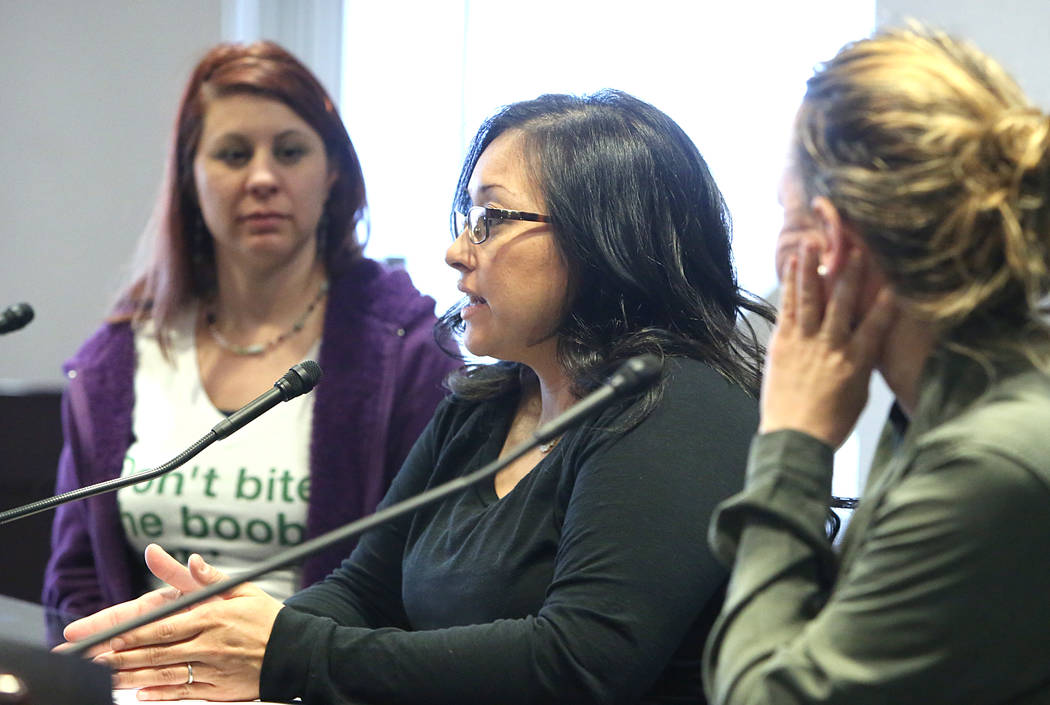 CARSON CITY — The next generation of Nevada infants may have state lawmakers to thank for increased access to their mother's milk.
Breastfeeding infants, it turns out, command a diverse lobbying coalition in Nevada. Child advocates, labor groups and hospitals are among the entities supporting Assembly Bill 113. They turned out in force on Monday, when the bill was heard in the Assembly Health and Human Services Committee.
The bill would require most private and government workplaces to provide mothers a break, paid or unpaid, and a clean, private place to "express milk." That's different from directly breastfeeding a baby. Instead, it's a process for a mother to produce and store breast milk for the baby's use later.
As simple as it sounds, mothers still run into problems.
"One teacher even told me that her principal told her she needed to pump her milk in the janitor's closet," Assembly Assistant Majority Whip Ellen Spiegel, D-Henderson, the bill's sponsor, told the committee.
Similar stories came out at the meeting. Meghan Trahan, who is seven months pregnant, testified from Las Vegas that a hospital she worked at forced her to use an unlocked shower stall stocked with cleaning supplies.
The bill would apply to all mothers within the first year of their child's birth.
The measure mirrors a federal law that covers private employers. The bill is needed to cover public-sector employees without federal protections in case the federal statute changes, Spiegel said.
Workers would be able to file a complaint with their local health board if there is a dispute over compliance. The law allows local health boards to have voluntary mediation programs to resolve disputes.
Employers who don't comply would be subject to a $5,000 penalty. The bill exempts private employers with fewer than 50 employees if providing the accommodations would create a hardship.
Paul Moradkhan, a lobbyist for the Las Vegas Metro Chamber of Commerce, testified in support of the bill, saying it provides a balanced approach to the needs of mothers and workplaces.
The bill has some exceptions. The Nevada Department of Corrections is exempt, due to staffing and security concerns. Spiegel said her hope is that mothers there could work out a solution with supervisors.
The bill also includes language proposed by the Nevada Association of General Contractors that exempts off-site construction projects that are more than 3 miles from a contractor's place of business.
Randi Thompson, a lobbyist for the National Federation of Independent Businesses, said the bill should be clarified to apply to businesses with the full-time equivalent of 50 or more employees.
For example, she said, at a Jimmy John's sandwich restaurant, the business can be above the 50-employee threshold when taking into account part-time employees, including delivery drivers.
The Review-Journal's Bizuayehu Tesfaye contributed to this report. Contact Ben Botkin at bbotkin@reviewjournal.com or 775-461-0661. Follow @BenBotkin1 on Twitter.