Farley pushes bills about school bus leases, drug surveys
February 21, 2017 - 5:54 pm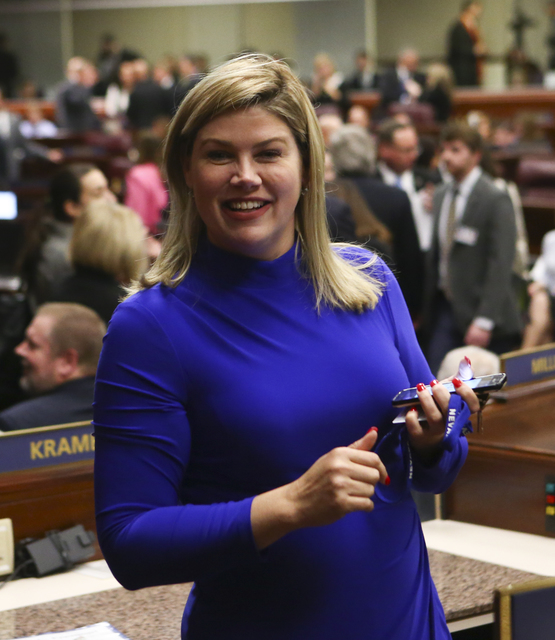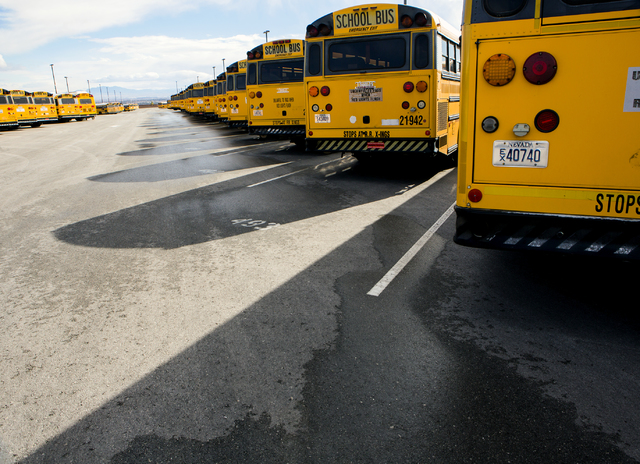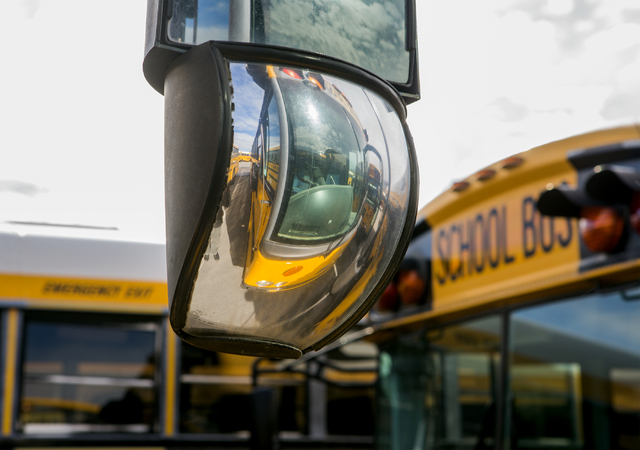 School districts would be able to lease buses and middle and high school students would be surveyed about drug and alcohol use under a pair of bills introduced Tuesday by state Sen. Patricia Farley, I-Las Vegas.
Senate Bill 164 would allow Nevada school districts to lease school buses for special events, as long as the leasing would not interfere with transporting students. Revenue from the program would have to be used to replace buses in the district's fleet.
Districts would not be required to participate, and would be allowed to set the terms of the contracts on their own. A similar bill failed in 2015.
Senate Bill 166 would establish a drug and alcohol survey for students in Nevada middle schools and high schools.
The survey would be anonymous, parents could opt their students out and the Department of Education would have to submit an annual report with the results.
Sen. Joyce Woodhouse, D-Henderson, is also a primary sponsor of the bill.
The committe took no action on either bill Tuesday.
Contact Meghin Delaney at 702-383-0281 or mdelaney@reviewjournal.com. Follow @MeghinDelaney on Twitter.