First-time candidates have strong showing in Nevada Assembly primary
Updated June 13, 2018 - 12:31 am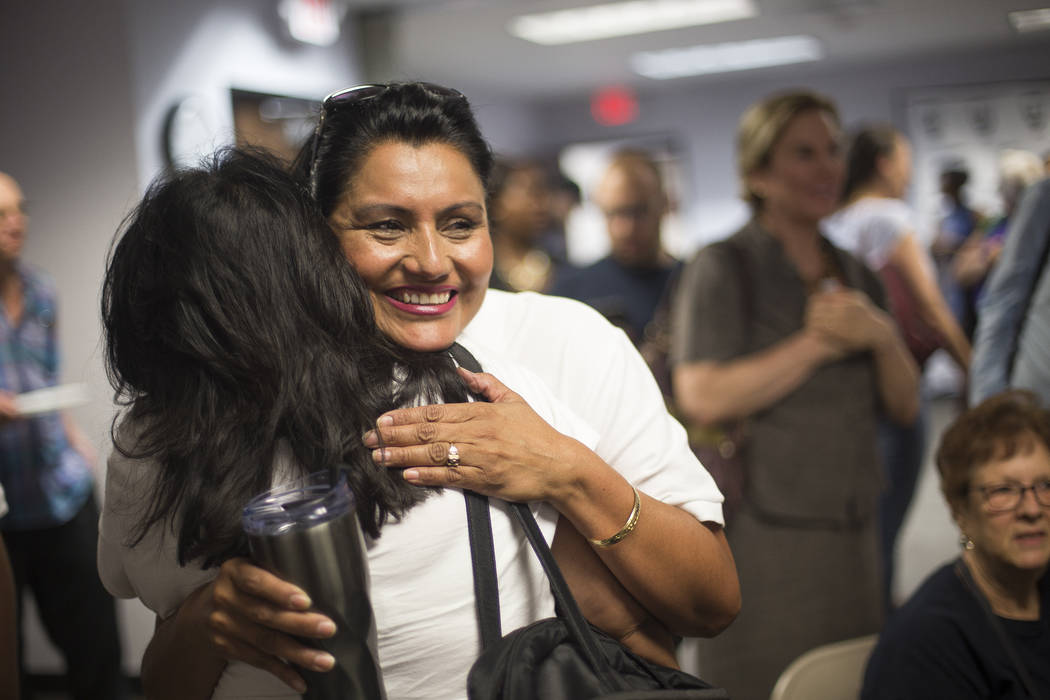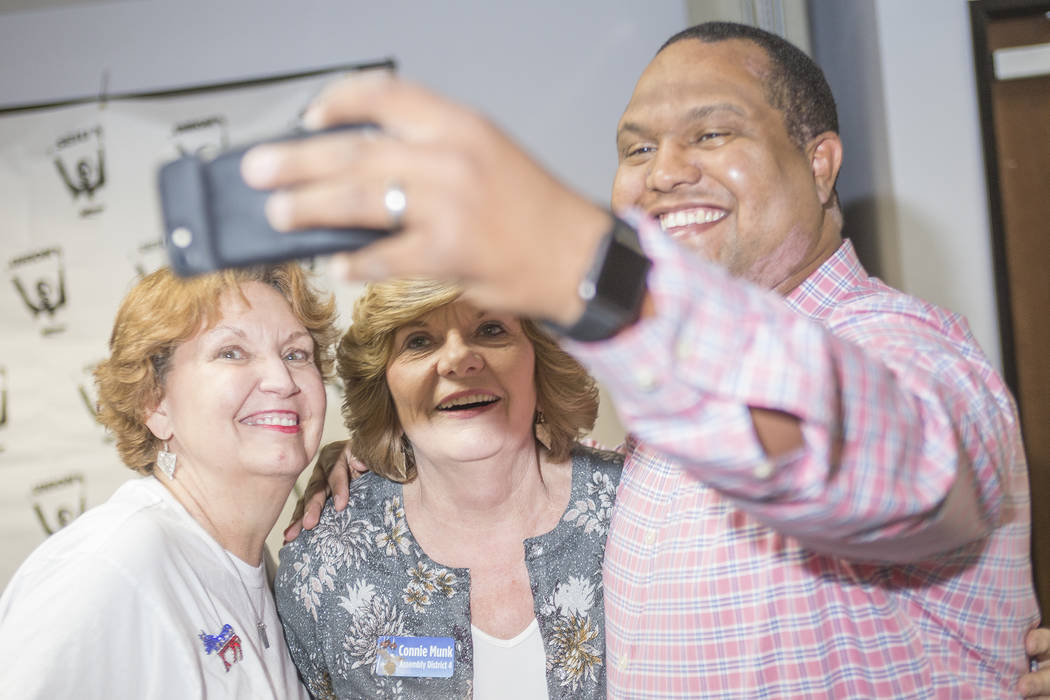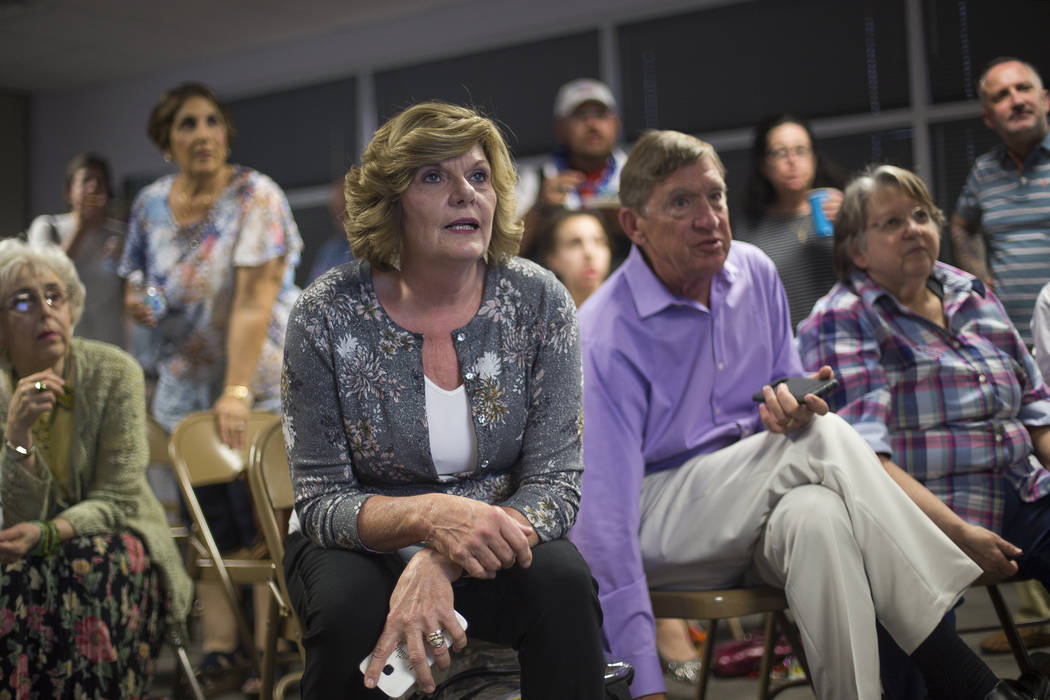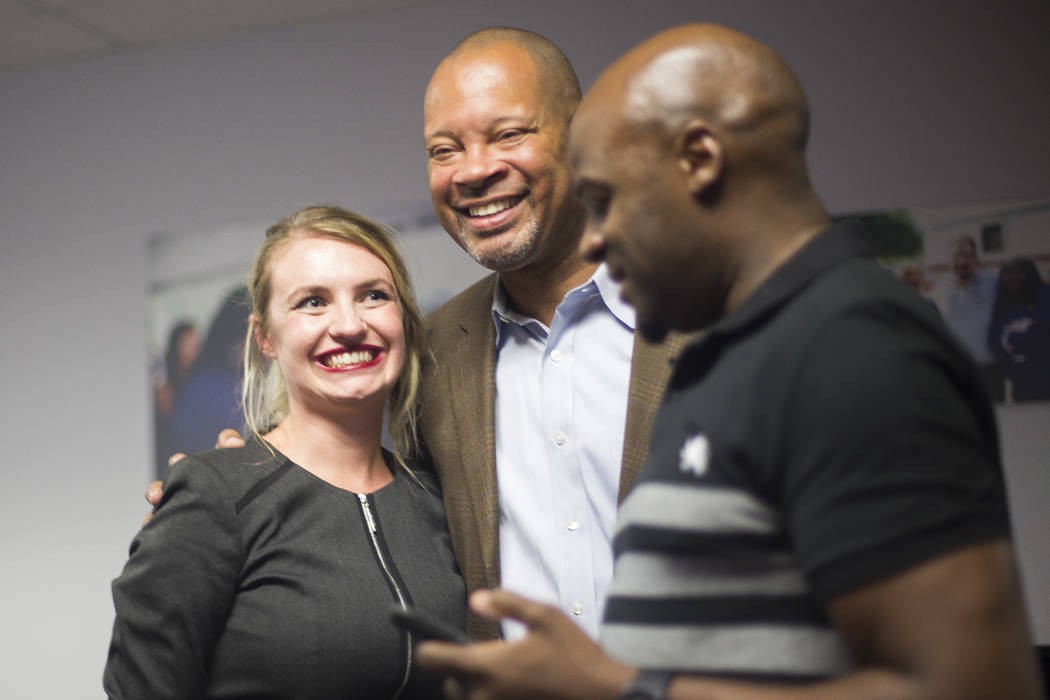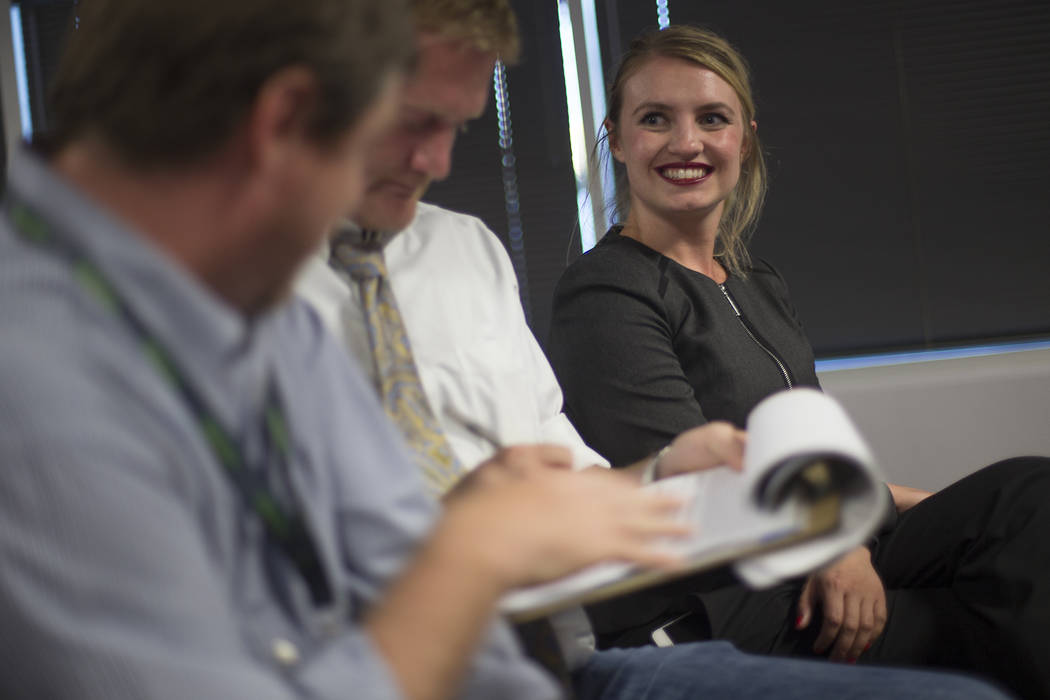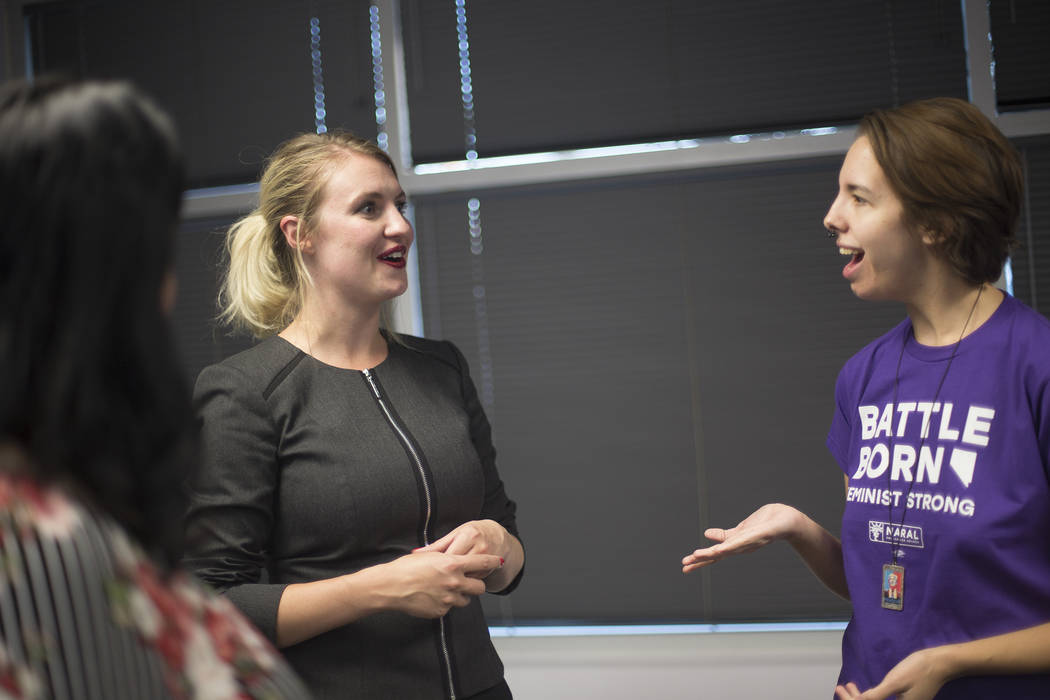 First-time political candidates backed by the Nevada Assembly Democratic Caucus were the top vote-getters in several Assembly Democratic primaries.
Susan Martinez led a pack of seven Democrats running for Assembly District 12 with 46 percent as of 11:40 p.m., with all precincts reporting, according to unofficial election results. The winner of the Democratic primary will face Republican Richard Fletcher and Mary Martinez of the Independent American Party to represent the district that takes in Lake Las Vegas and part of east Las Vegas.
Martinez, 51, has told the Review-Journal that she would support an annual legislative session, property-tax cap reforms and find ways for marijuana retailers to safely conduct business.
"I know the other candidates worked hard, so we're not taking this lead for granted," Martinez said during a phone interview with the Review-Journal.
"I've always been involved in political campaigns for Dina Titus and Barack Obama and so many others," Martinez said. "When the opportunity arose, I realized that I wasn't going to live forever, so I decided that I might as well jump in and give it a shot."
Self-employed public relations professional Howard Watts III had 45.72 percent to lead four others in the Democratic primary for Assembly District 15, which also takes in a chunk of the eastern Las Vegas Valley.
Watts, 30, has told the Review-Journal that he wants to help the working-class people living in his district by supporting efforts to increase the minimum wage and improving paid leave and child care policies.
"I'm encouraged by the early results because we put a lot of work into reaching out to the voters in the district and listening to what's important to them," Watts said. "We were out talking to voters earlier today, so I'm confident we'll see this trend continue as we watch the votes being counted tonight."
Connie Munk looked to be on her way to winning her first try at elected office, holding 71.9 percent of the vote against over Tony Smith in the race to represent a section of northwest Las Vegas in Assembly District 4. Munk, 67, has said that she supports an annual meeting of the state Legislature.
Munk said she wanted to run for office after being repeatedly shunned by a state lawmaker while she lived in Carson City.
"He didn't know our political affiliation, and he was always too busy to meet with us," Munk said. "I won't treat my constituents like that. I want to listen to their concerns and issues because that's what this job is all about."
Michelle Gorelow was leading with 53.38 percent in the Democratic primary for Assembly District 35 in the southwest valley. Her opponent, Paul Nimsuwan, had 46.6 percent. Gorelow has said that she supports increasing funding for education by hiking taxes on recreational marijuana.
Assembly Speaker Jason Frierson was ahead in the Democratic primary for District 8 with 63.48 percent, well ahead of challenger Tiffany Ann Watson, who had 36.52 percent. The district includes part of the Southwest valley. Frierson served in the state Assembly from 2011-2014, then re-elected in 2016.
Contact Art Marroquin at amarroquin@reviewjournal.com or 702-383-0336. Find @AMarroquin_LV on Twitter.
Leaders for Assembly Primary, Democrats as of 11:40 pm Tuesday with 100% precincts reporting
Assembly District 2: Jennie Sherwood, 53.9%
Assembly District 4: Connie Munk, 72.0%
Assembly District 8: Jason Frierson, 63.5%
Assembly District 12: Susan Martinez, 46.1%
Assembly District 15: Howard Watts III, 45.7%
Assembly District 22: Kristee Watson, 81.0%
Assembly District 29: Lesley Cohen, 86.5%
Assembly District 35: Michelle Gorelow, 53.4%
Assembly District 37: Shea Backus, 54.6%
Assembly District 42: Alexander Assefa, 56.3%
Source: Clark County