Giunchigliani announces big haul in campaign donations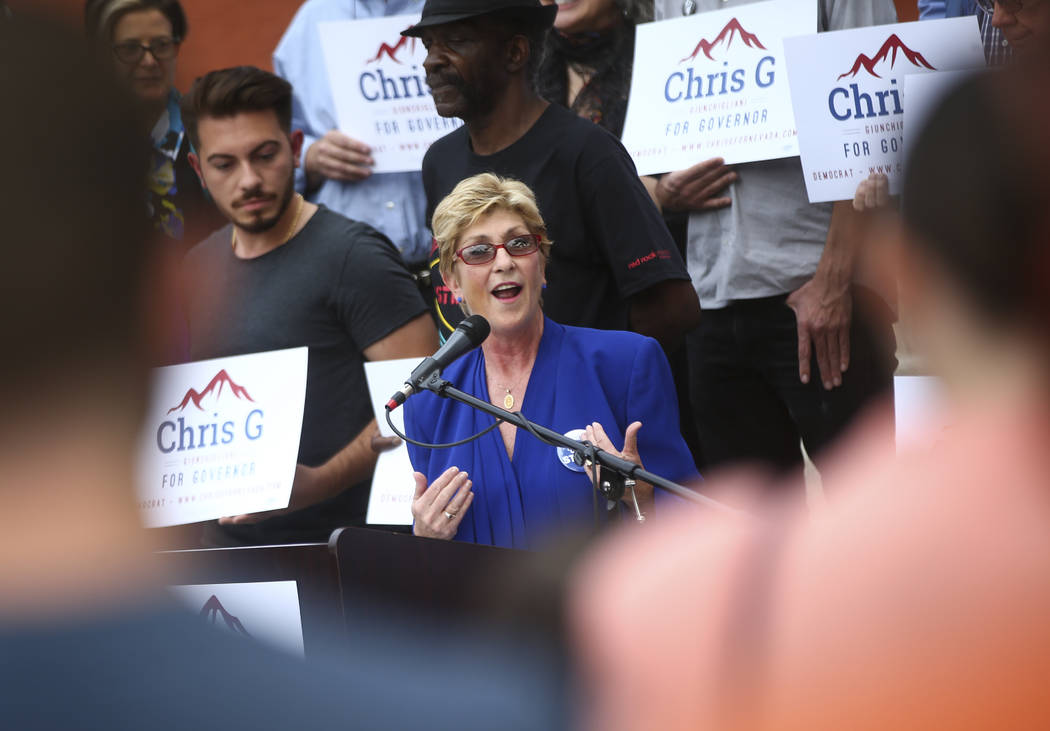 Democrat Chris Giunchigliani has raised over $1 million in her bid to become Nevada's next governor, her campaign announced Wednesday.
Since officially announcing her gubernatorial run in October, Giunchigliani has raised more than $800,000, according to her campaign. Combined with leftover campaign donations from previous Clark County Commission elections, Giunchigliani has more than $1 million on hand.
A complete breakdown of donors will be available after campaign finance reports are filed this month.
Nevada has not had a Democratic governor since Bob Miller left office in 1999. Attorney General Adam Laxalt is considered by most to be the front-runner for the Republican nomination.
For Giunchigliani, continuing to raise serious cash will be important as her primary opponent, fellow county Commissioner Steve Sisolak, had more than $3.5 million by this past summer.
"It shows that she can be competitive, but she has to keep churning that fundraising wheel, and she'll have to churn it faster than Sisolak turns his," said University of Nevada, Reno political science professor Eric Herzik.
Sisolak's campaign declined Wednesday to provide how much money it had raised.
Herzik said either Sisolak or Giunchigliani would be a formidable opponent for Laxalt. But with both major Democratic candidates now in the seven-figure range, it sets up what could be a combative — and likely expensive — primary battle between the two commissioners.
And historically, hard-fought primaries can drain campaign coffers and expose candidates' weaknesses.
"Divisive primaries rarely help the winner going forward," Herzik said, ""You have to spend money, you have to spend time building bridges to people in your own party when you'd rather be building bridges to particularly nonpartisans."
Contact Colton Lochhead at clochhead@reviewjournal.com or 702-383-4638. Follow @ColtonLochhead on Twitter.