God, country, Trump: Thousands gather at far-right convention in NLV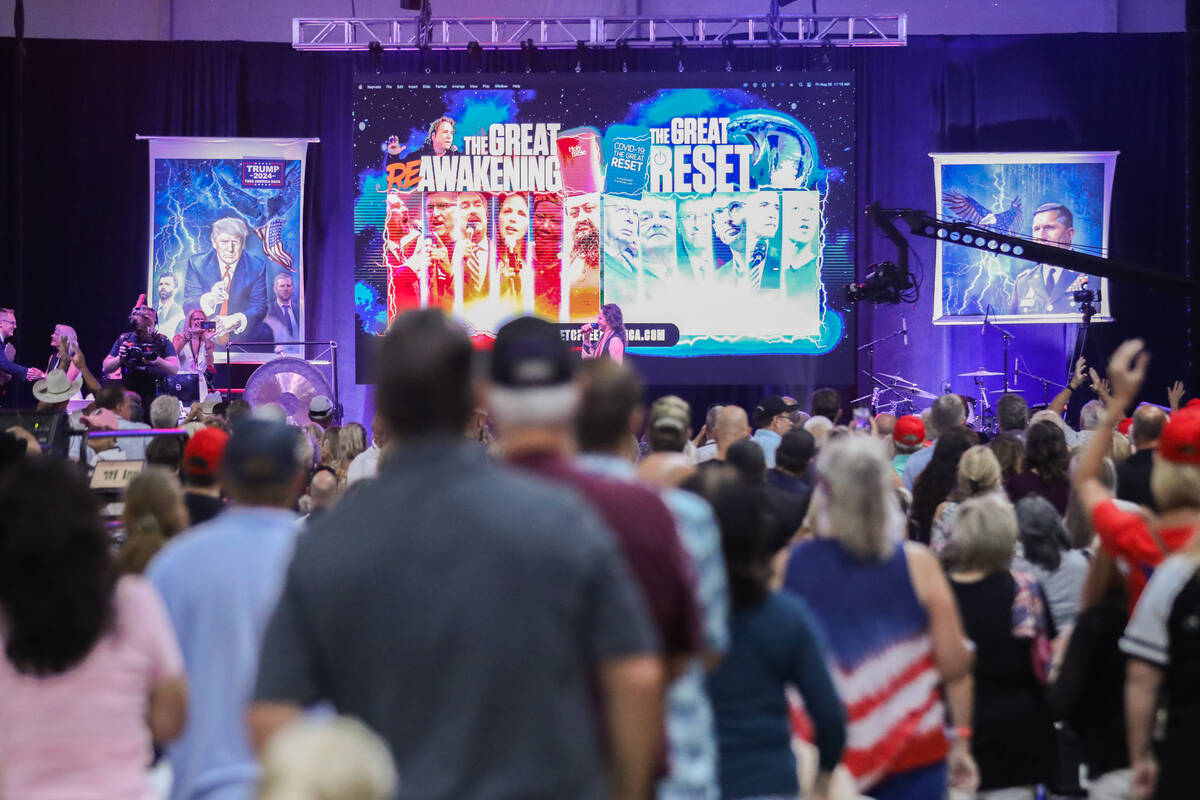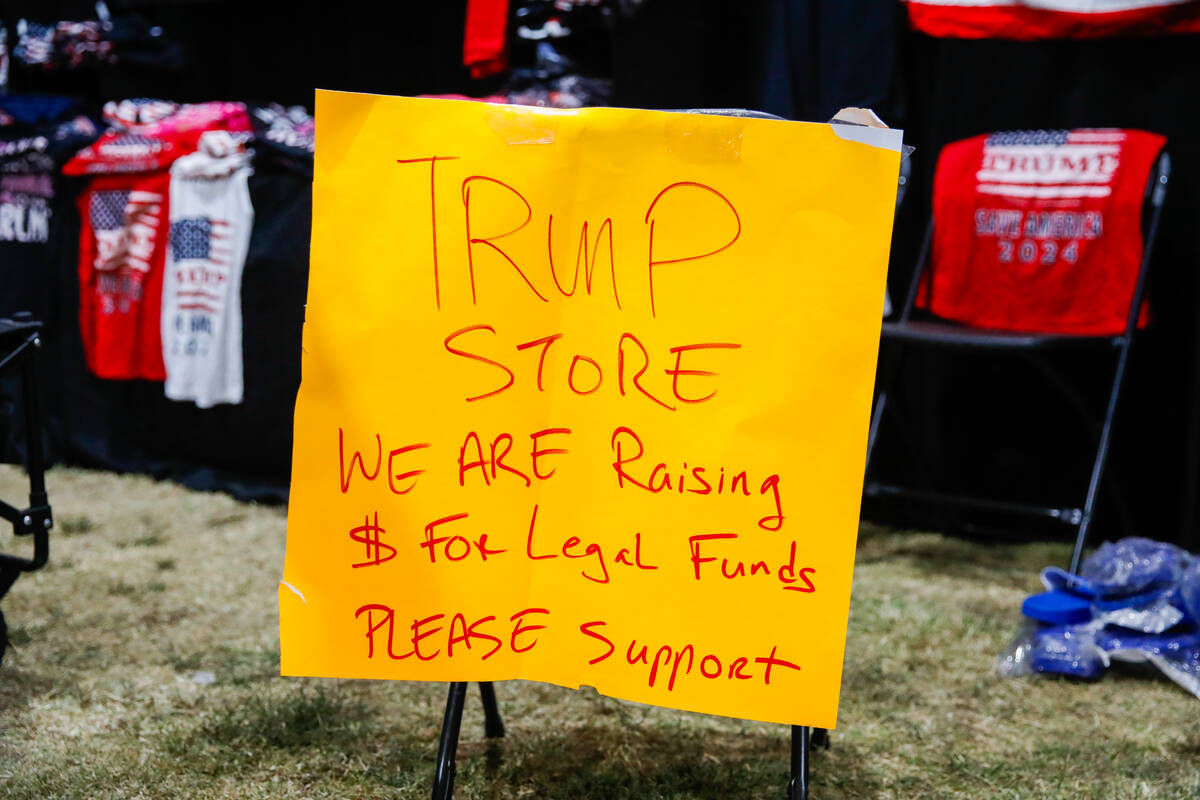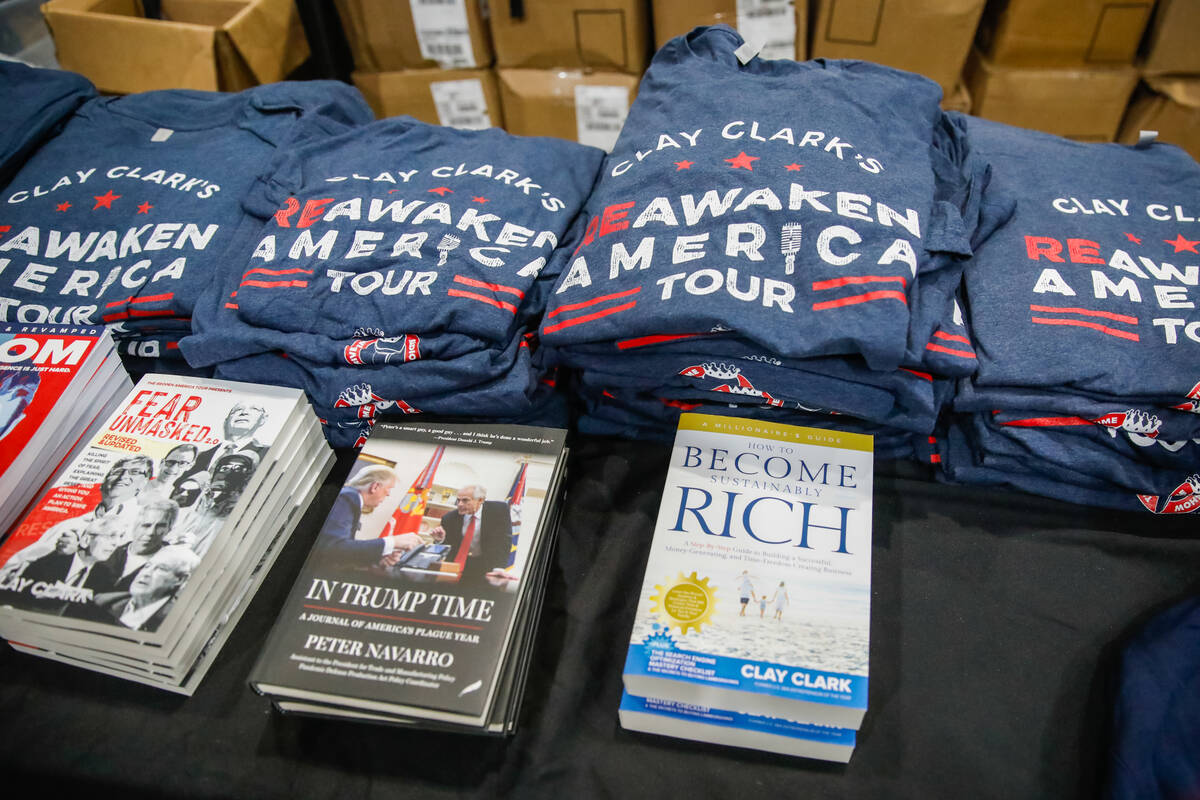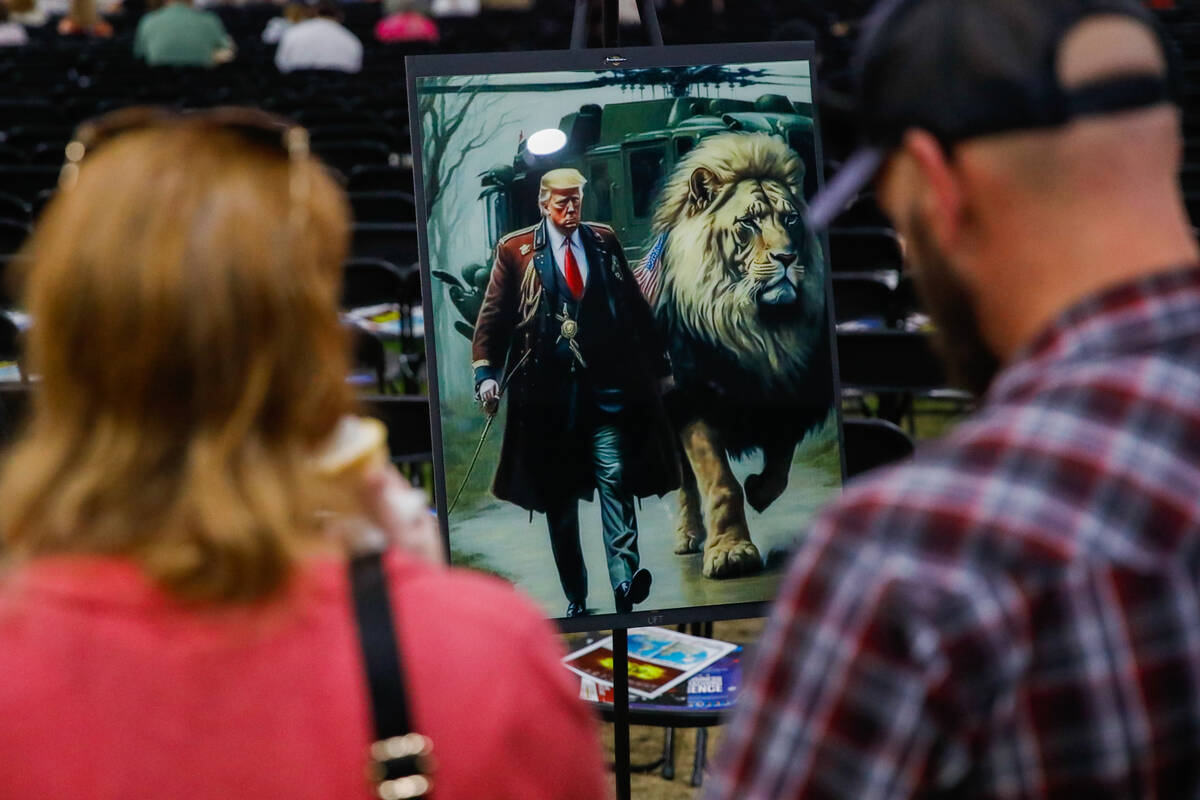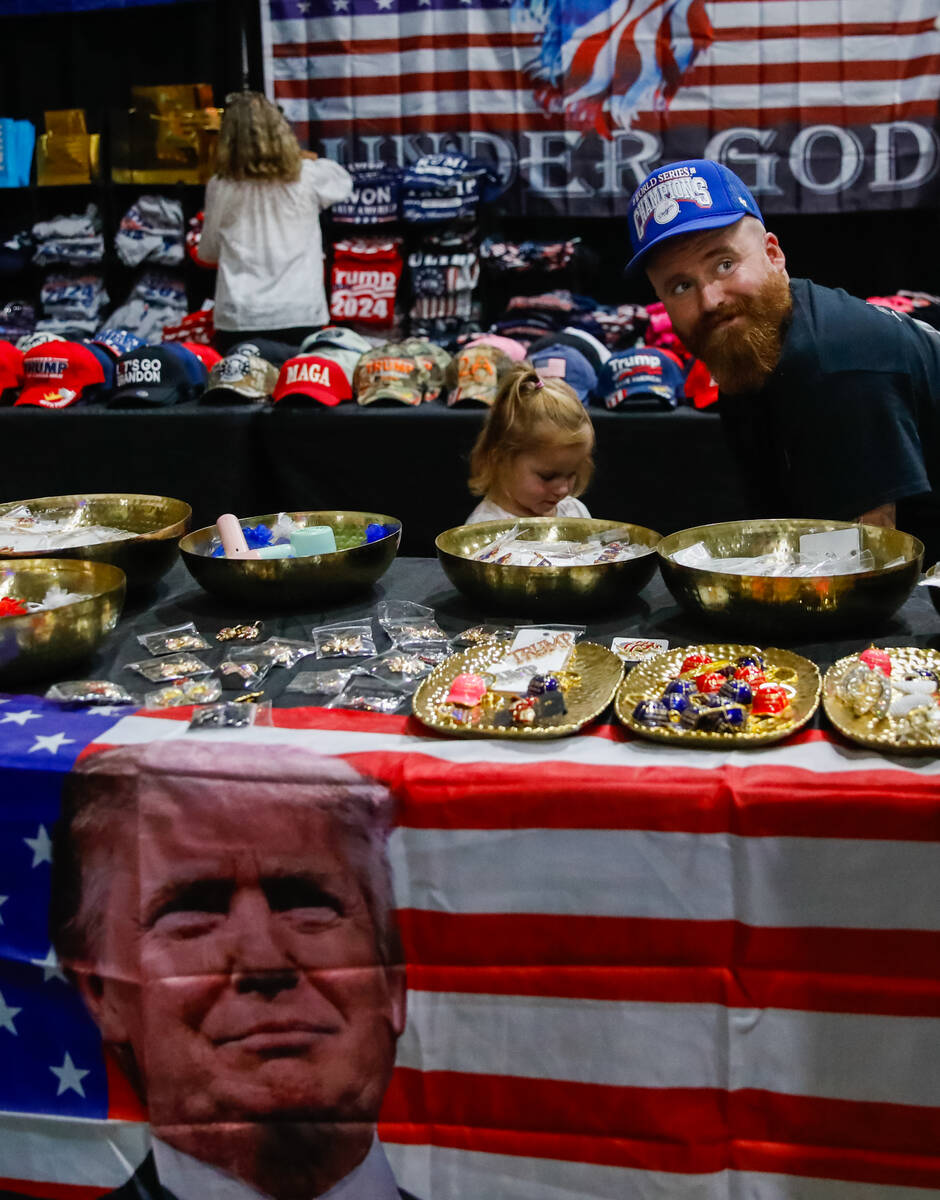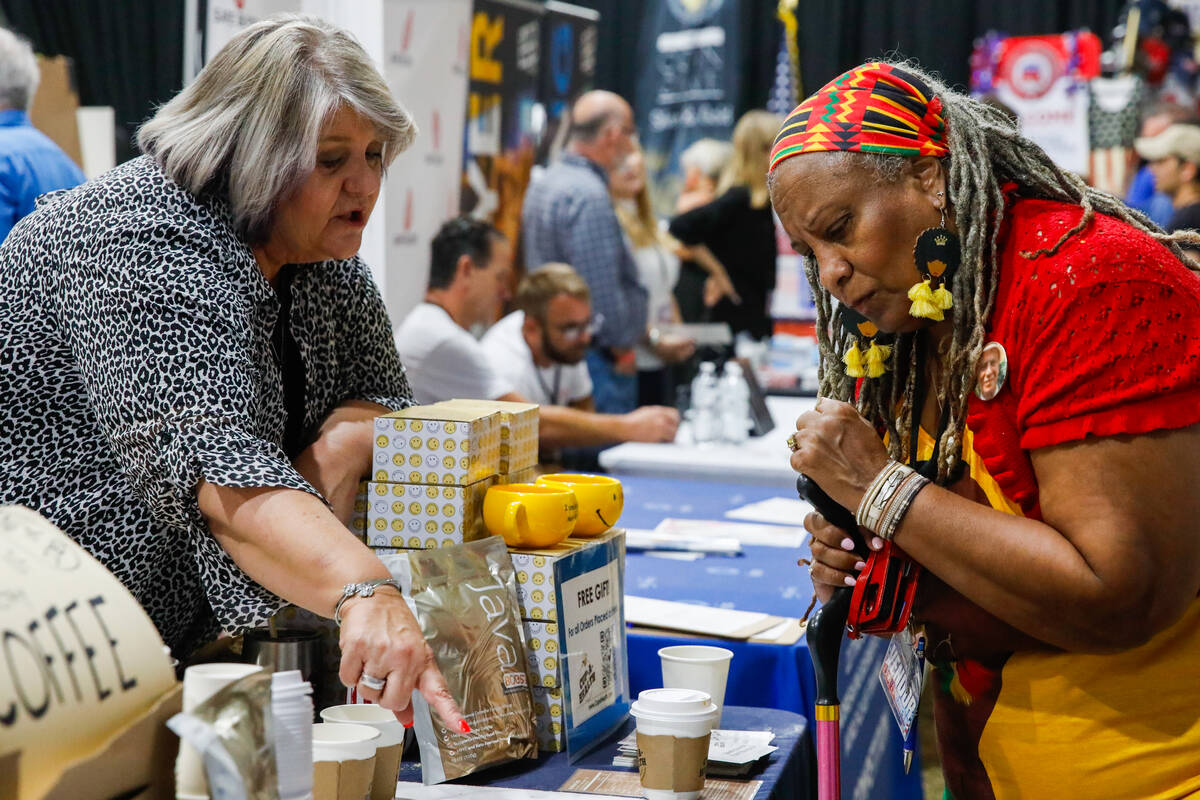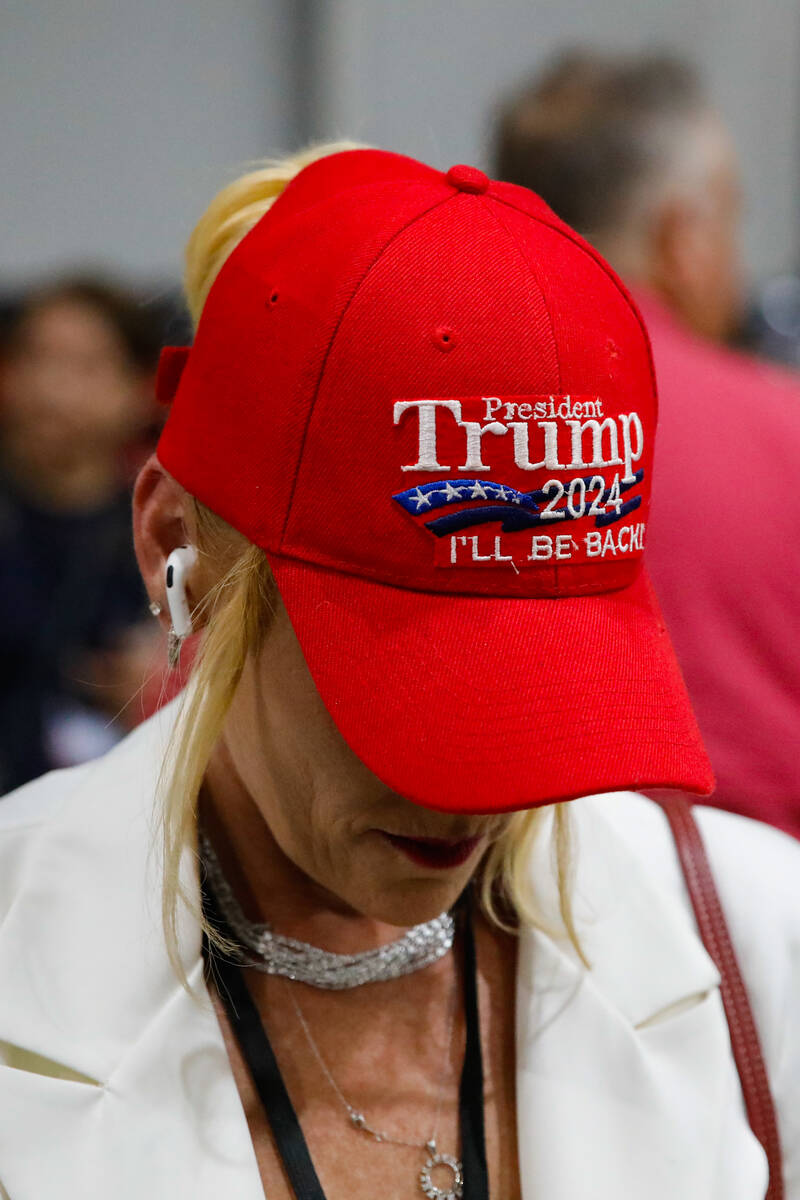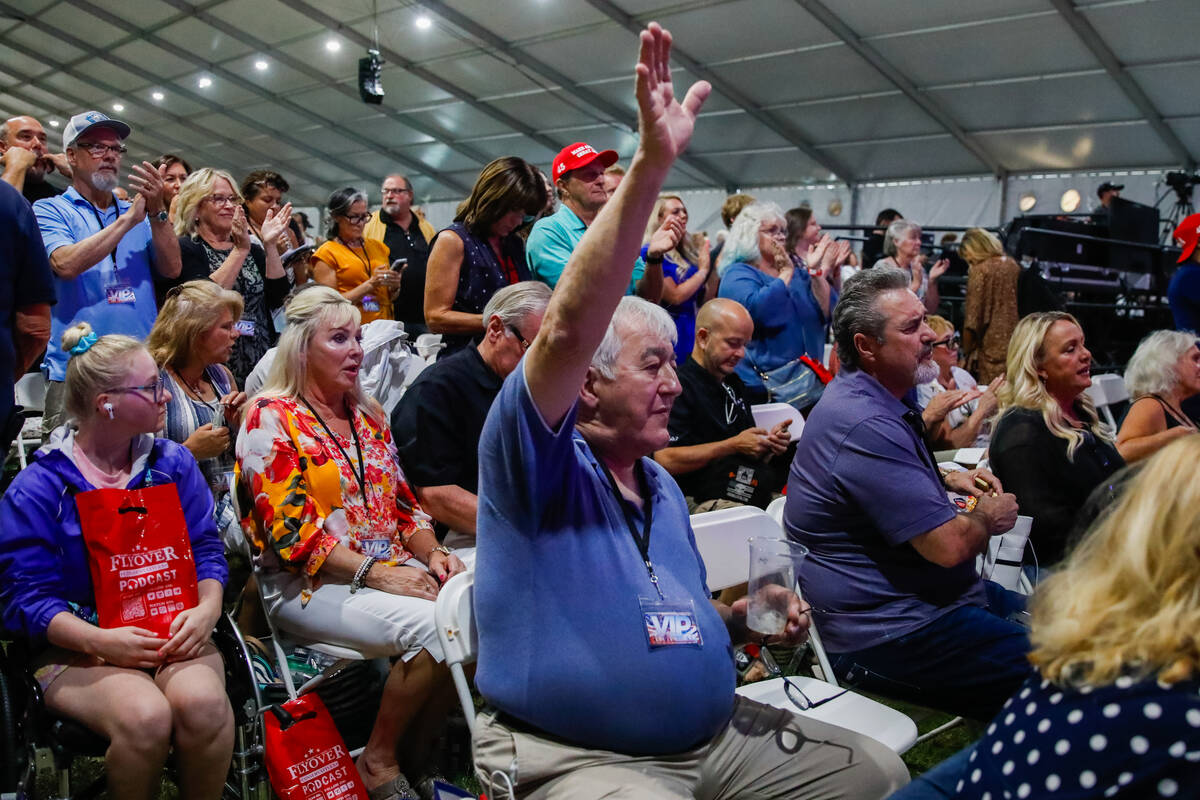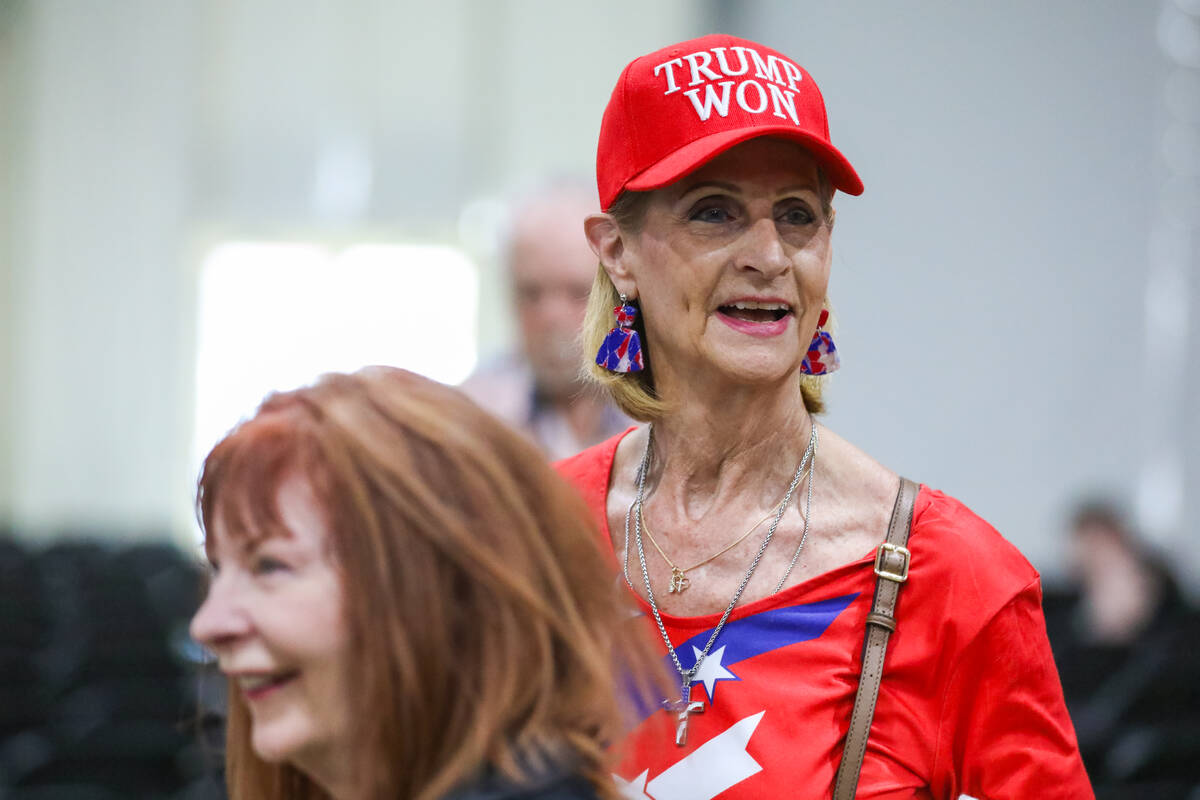 Under a giant, air-conditioned tent at Craig Ranch Regional Park in North Las Vegas, thousands gathered Friday to commune with each other about God, the government and Donald Trump.
The two-day ReAwaken America Tour that kicked off Friday featured dozens of speakers — including conspiracy theorist Alex Jones and election denier Mike Lindell — who addressed a variety of topics like COVID-19 mandates, election security and even nutrition.
The tour attracted hundreds people from different walks of life Friday morning, including one Yerington man, Everett Triplett, who handed out free pamphlets and spoke of an upcoming nuclear war and apocalypse, and out-of-state visitors interested in learning more about the "great awakening," which aims to educate people about the Constitution, the Bill of the Rights and the Bible, event host Clay Clark has said previously to the Las Vegas Review-Journal.
Clark said in July that 5,000 tickets would be sold, with the option to watch the event online.
George Paul Hudak, a Phoenix resident who wore an "Arrest Dr. Fauci" T-shirt, said he thinks censorship is what is driving people to events like the ReAwaken America tour.
"I think there's been a lot of people that are just afraid to be themselves or voice their own opinions," Hudak said.
Attendees expressed fears of a resurgence of COVID-19 mandates and echoed unproven claims of election fraud. Some worried that an amorphous "they" would push a narrative ahead of the 2024 election about another virus strain to put people in panic mode and discourage them from voting in-person.
"More and more people are waking up," said Amy Sue Bell, a California resident who wore a blue "We The People" shirt and an "ULTRA MAGA" hat.
Support for Trump on display
A fervor for the former president, who was arrested Thursday in connection with efforts to reverse Georgia's 2020 election results, was ever-present throughout the event.
Pieces of art portrayed Trump as a lion, a shirtless boxer and a superhero. People wore Trump attire, including one T-shirt of Trump's mugshot that one woman had printed the night before.
Attendees advocated for freeing the Jan. 6 "political prisoners" and spoke about Trump's political persecution, with some echoing a conservative talking point that the Justice Department is being weaponized to target conservatives. A sign outside a store selling Trump and MAGA merchandise said it was raising money for legal funds.
The tour was started in 2021 by Clay Clark and retired Army Gen. Michael Flynn, who served as a national security adviser to Trump, and has not received a warm welcome from some in Las Vegas.
In 2021, Caesars Forum dropped a similar event linked to QAnon, called the For God &Country Patriot Double Down, after extremism experts raised concerns.
"It's like it's nuclear," Hudak said regarding the event struggling to find a host. "Honestly, I think nobody wants to deal with getting phone calls or emails, angry emails from people."
A coalition of Christian leaders urged North Las Vegas to retract the event's permit and have warned communities of "the dangers posed by Christian nationalism and disinformation," it said in a statement.
"The event may label itself as 'Christian,' but its message is diametrically opposed to the God of love and grace whom I preach and in whom my faith is centered," the Rev. Dr. Mari Larson, associate pastor of St. Andrew Lutheran Church in Las Vegas, said in a statement.
Contact Jessica Hill at jehill@reviewjournal.com. Follow @jess_hillyeah on X.